After switching back and forth between days with nearly 30 degrees C and days with sprinkles of snow, the weather is finally starting to look like spring. Washington D.C. is known for cherry blossoms and has been hosting the liveliest festival of the year, the National Cherry Blossom Festival.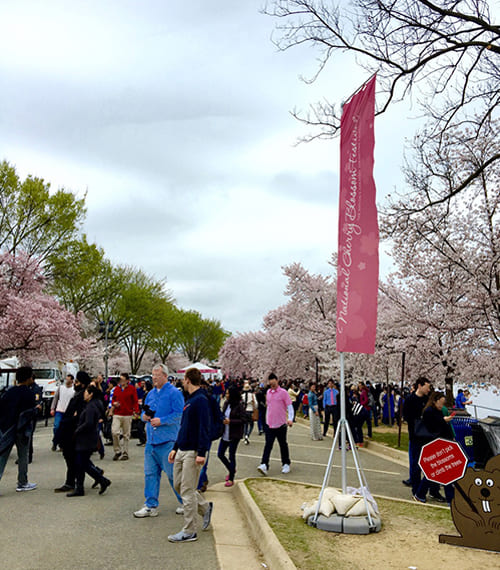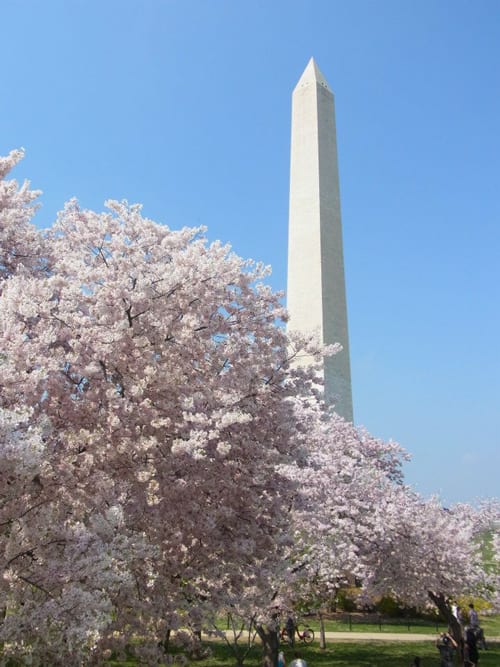 This year, the festival is held from March 20 to April 17, with a website, Facebook, Twitter and even an app for checking daily updates on the blooming condition and the daily events. From a concert, kite flying and a parade to a Japanese culture show, the festival is packed with exciting events every day.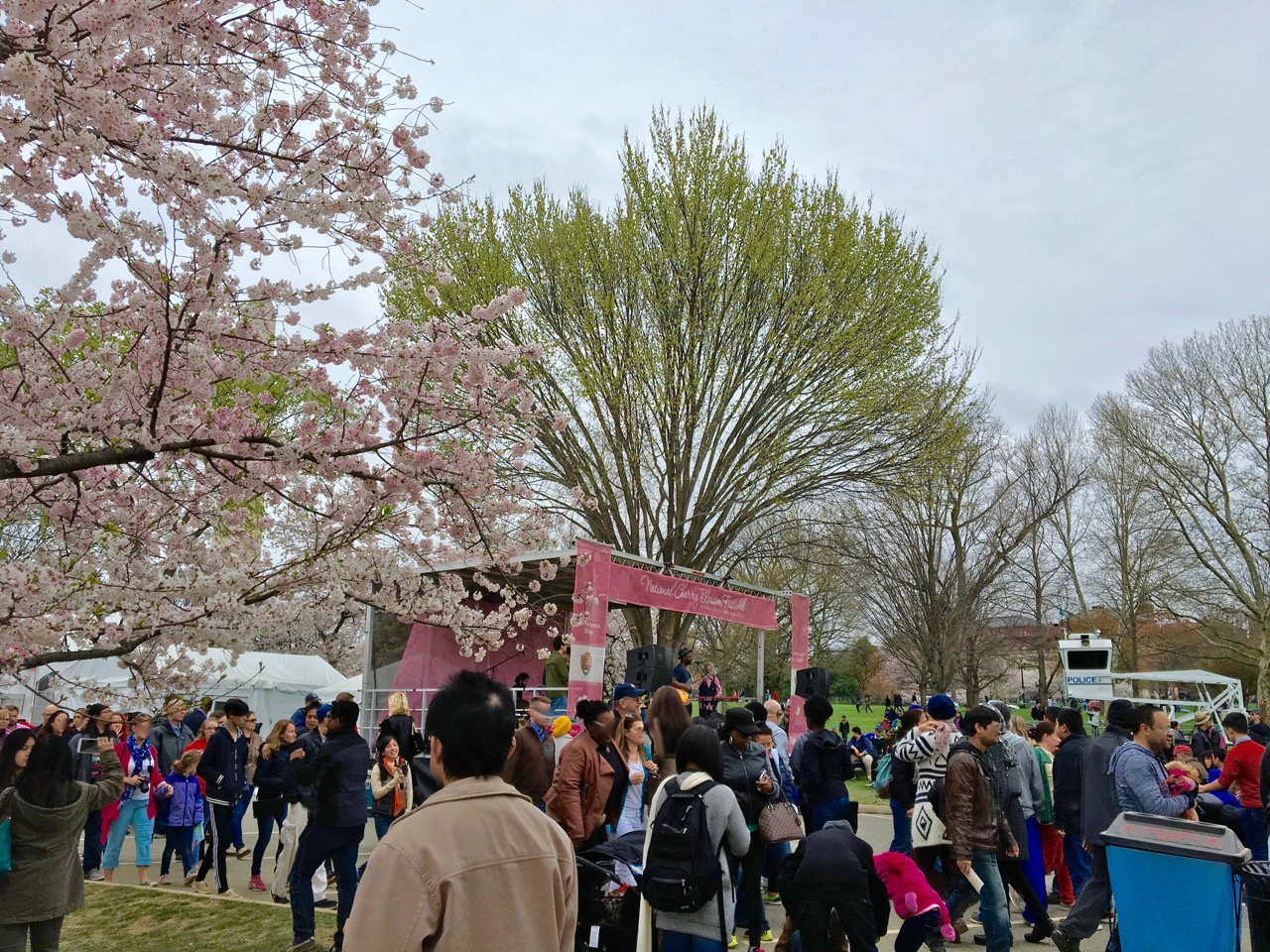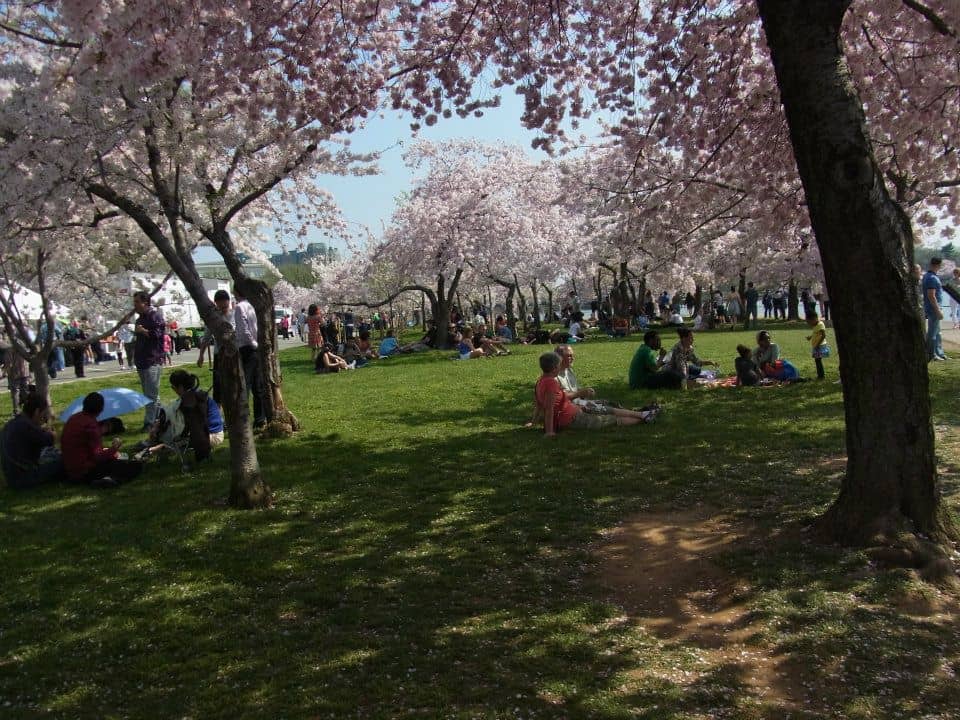 Since the cherry blossoms happened to peak this year on Easter weekend, which was the fourth week of March when many schools were on spring break, I felt like there were more visitors than usual. The roughly 3,000 cherry trees presented by Japan are in rows along the bay called Tidal Basin, and food stalls, live performance stages, gift shops under tents and other stalls line the area. Since drinking outdoors is prohibited in the U.S., you can't drink and party under the cherry blossoms, but the area is packed with people who bring their own lunch, read a book, or spread chairs and picnic sheets to enjoy viewing the flowers at their leisure.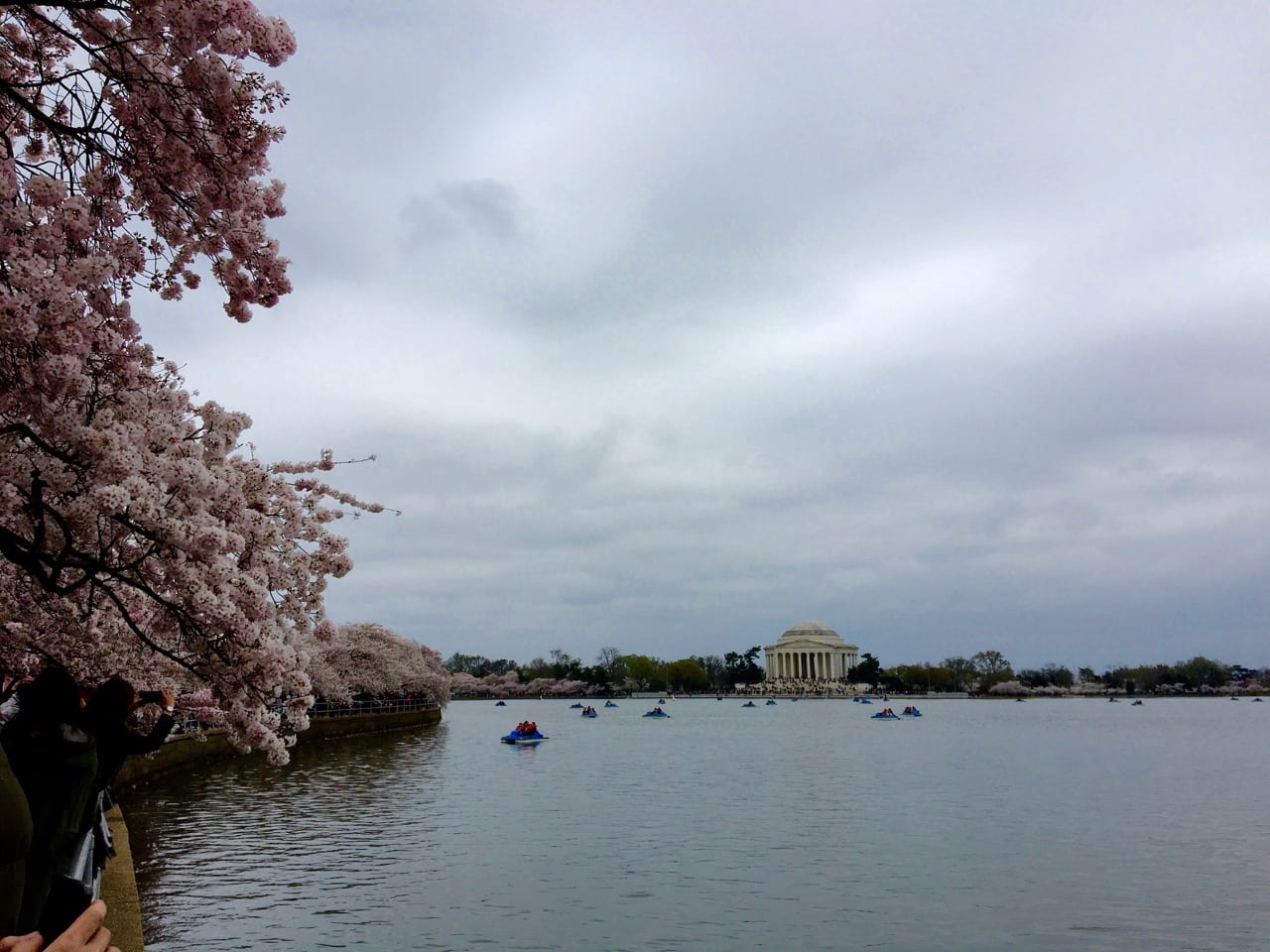 The t-shirts, mugs, eco-friendly bags and other goods sold at the gift shops have renewed designs each year, making them good souvenirs.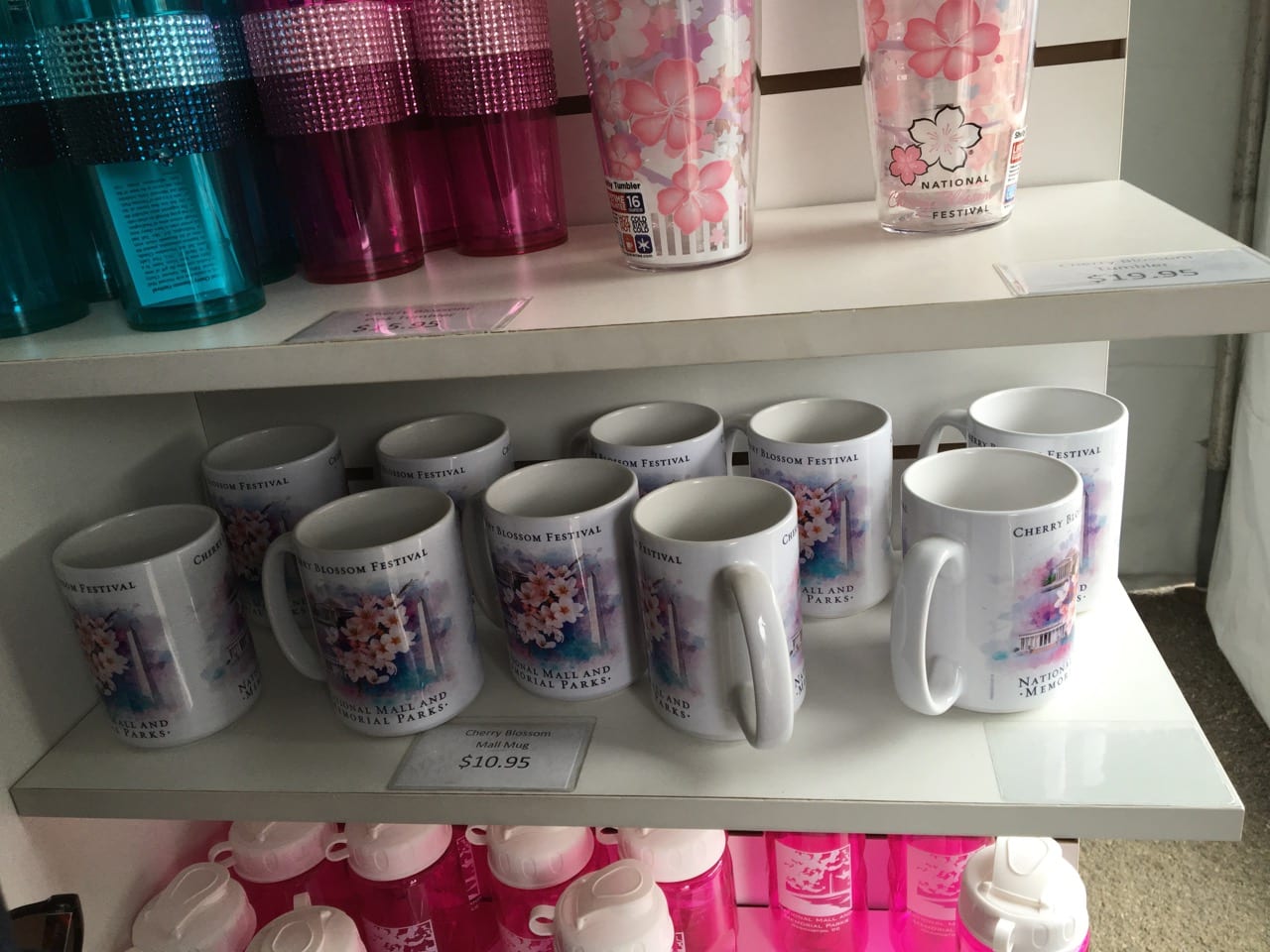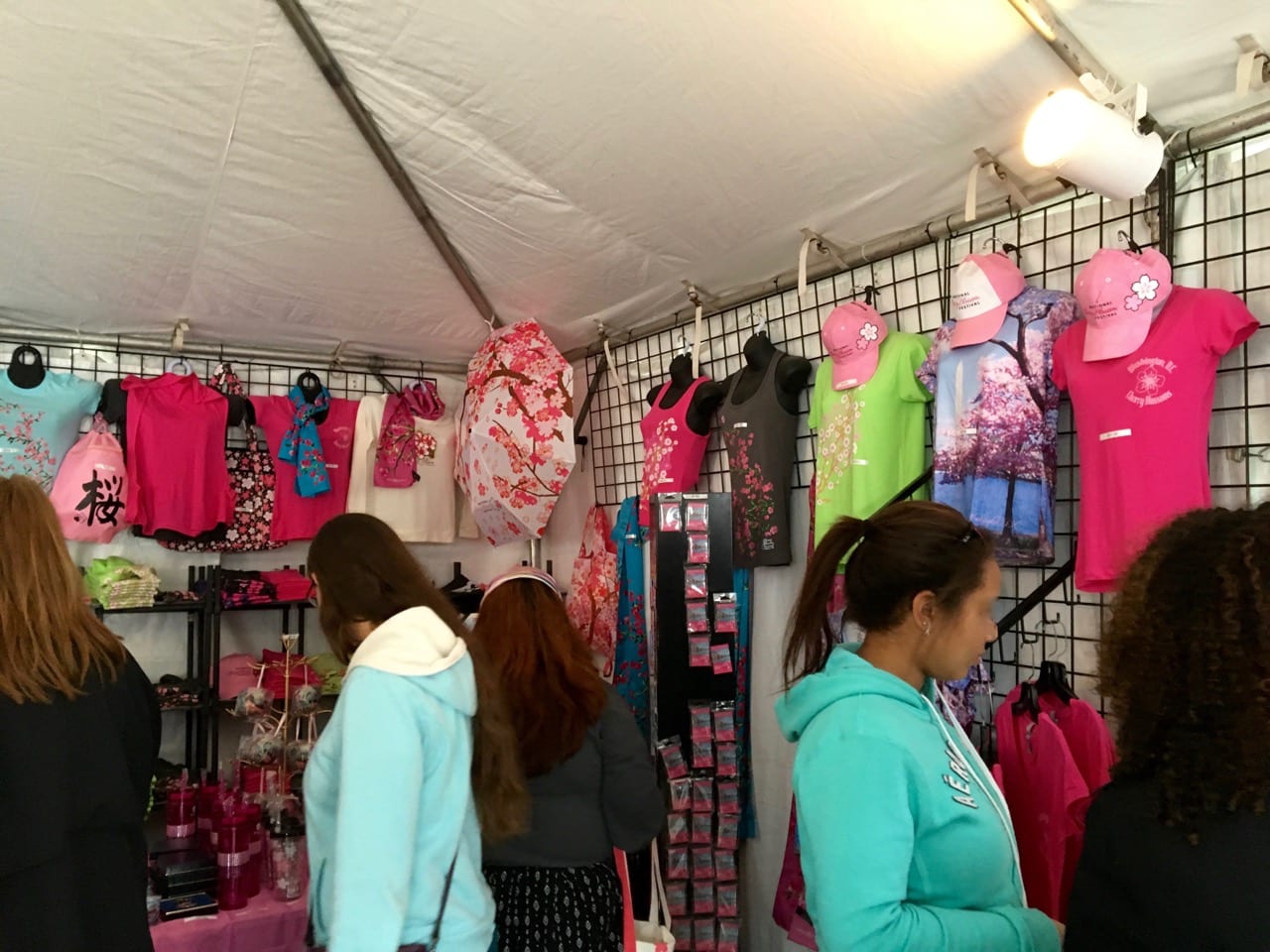 Many gathered around the space with a large-sized paper titled the "Japan-America Friendship Mural," on which individuals can freely draw pictures.Although this region has a relatively larger number of Japanese people compared to other regions, I rarely have a chance to run into Japanese speakers in everyday life except for tour groups. At the cherry blossom festival, however, I could hear familiar words from here and there, allowing me to be immersed in a nostalgic feeling.