Invigorated by village living, I have been busy reading up on activities to make use of the lush forest that surrounds Fontainebleau. From horse riding earlier this year in September I remembered spotting colourful and delicate fungi on the forest floor, so this weekend decided to attempt a mushroom foraging mission.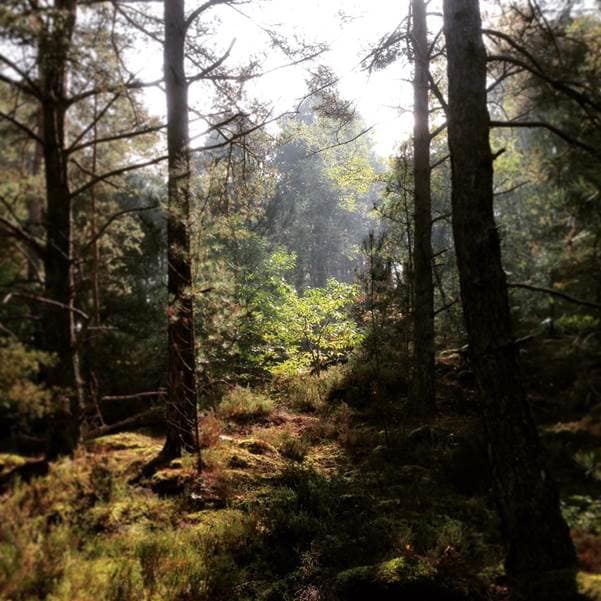 he autumn sun revealing the hidden forest.
As it turns out, Fontainebleau is rather popular for foraging and autumn is the perfect time to do so due to the damp weather conditions right before the winter frost. Additionally, in France, particularly in the region that surrounds the forest, pharmacists are trained to distinguish between edible and poisonous varieties, so we can pick as many mushrooms as we like then bring them to our local pharmacy. Knowing how truly clueless I was on where to forage, let alone how to pick them, I found a group of equally enthusiastic peers to help out.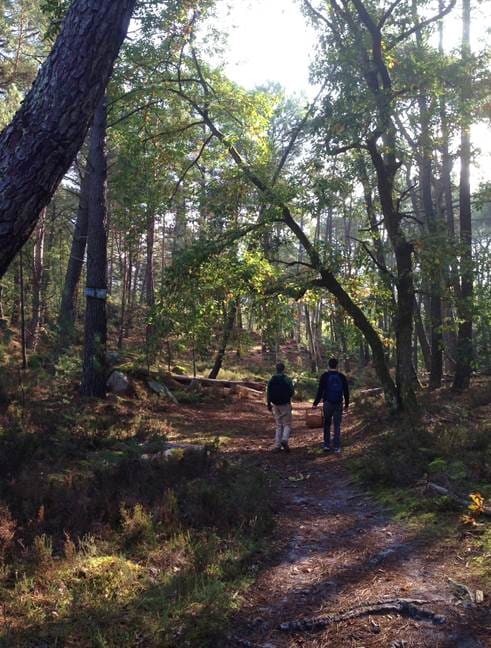 Some good friends leading the way.
So on a rather damp weekend morning 5 friends headed into the forest with one well versed in the its topography and another just one step away from being a professional mushroom guide. With Swiss army knives in-hand we meandered through the forest, stopping every few minutes to learn about which species to touch and which ones to admire from a distance. After a few identifying tricks, we were all astonished by how many edible mushrooms there were just a few steps away from our parked car.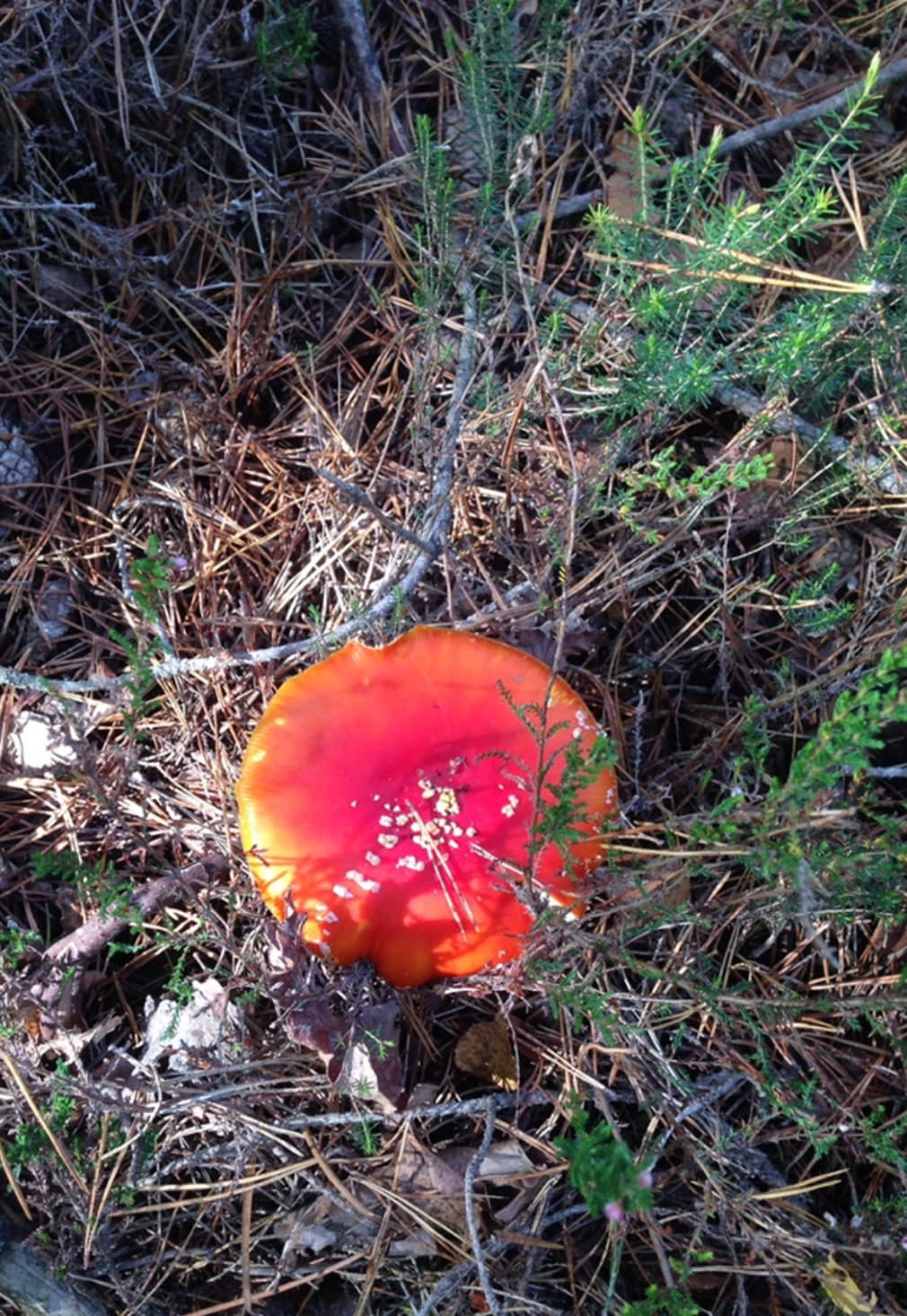 Poisonous mushroom varieties.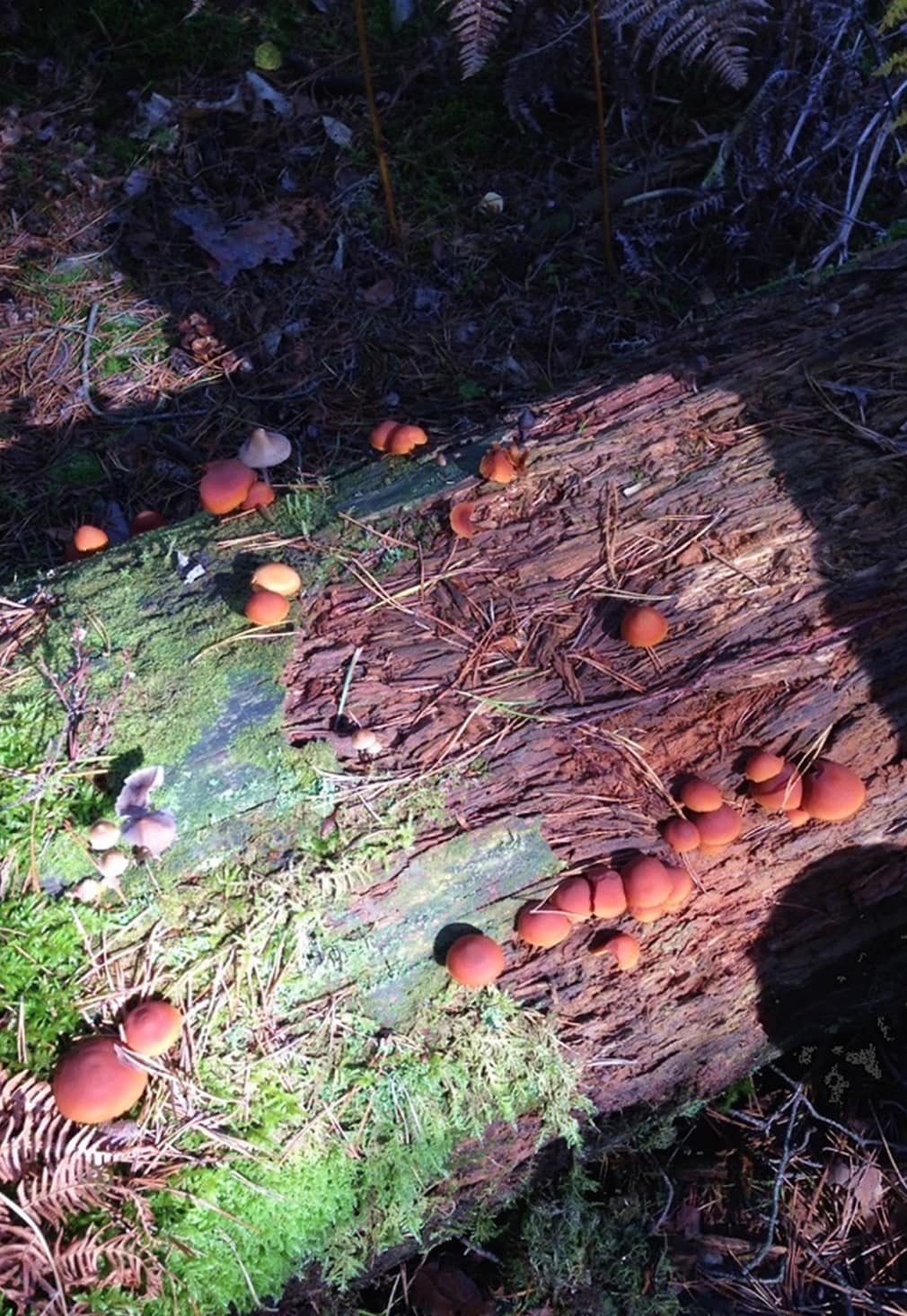 Our wandering took us past hikers, boulderers and even other foragers, until we finally stopped for lunch on top of a boulder overlooking the tranquil landscape of the Fontainebleau forest. Of course when in France we must have wine and baguette, the only true way to break up the afternoon, followed by a decadent homemade salted caramel chocolate pie.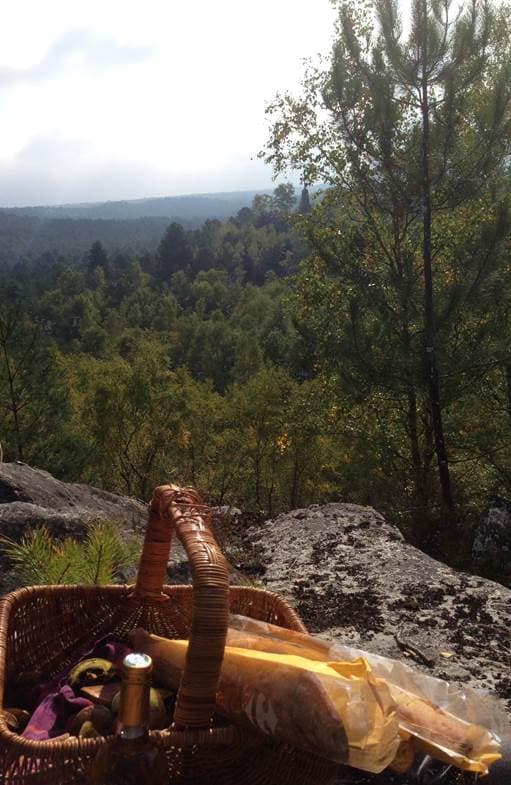 View from the top.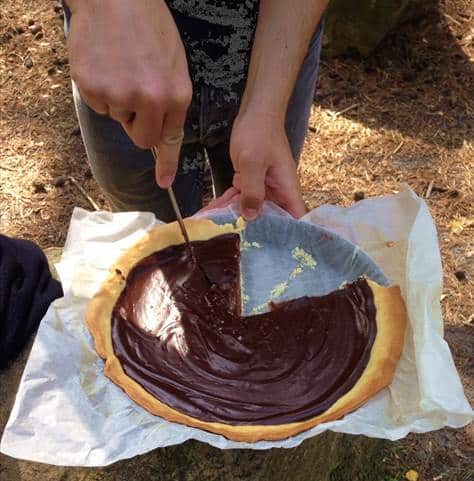 Homemade decadent dessert – an essential to any good picnic.
By the time we all piled back into the car, the basket was filled with delicious mushrooms and our next stop was of course the pharmacy. Always best not to take a chance when it comes to poisonous fungi! Luckily the majority of our finds were edible. Not only were they edible, but they were delicious. In risotto, pan fried with parsley on crusty bread, or even in soup no matter how you enjoy it, self-foraged fresh mushrooms are an experience not to be missed. It felt exhilarating to eat from the land and I don't know how we would have managed to not poison ourselves without a friend so knowledgeable. I am already looking forward to what else this forest will bring.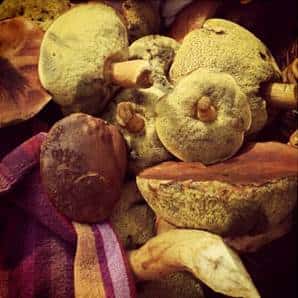 Imleria badia (also known as boy bolete) edible mushrooms from the forest floor.