We workout! Bangalore recently hosted India's very first workout concert called "Workout Wolves Sweat Fest".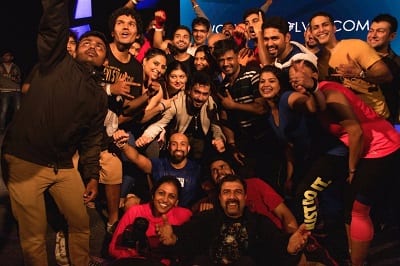 As the name suggests, it was a party full of exercises. Trainers onstage performing various forms of exercises and the crowd followed each and every step of it. It was a gala day for the active people of Bangalore to gather together in an arena and do what they do best… 5 hours of continuous workout!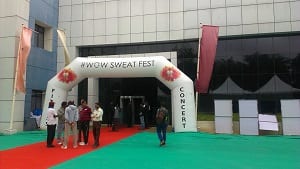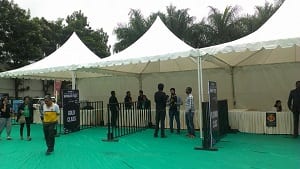 The event began around 3.30 pm with Power Yoga. Everyone were present from the very beginning of the event and started the stretches and strengthening form of Yoga. There were nearly 300 fitness enthusiasts gathered around. There was a DJ onstage playing music and disco lights all around. After the yoga was the bollywood dance. It was a fusion of bollywood dance movements with bollywood music that gave the crowd the thrill of dance along with the cardio. Each theme of workout lasted for nearly 30 – 40 mins. There was hardly much break in between the next set of workouts. But nothing bogged down the stamina of the Bangalore fitness freaks! We went along.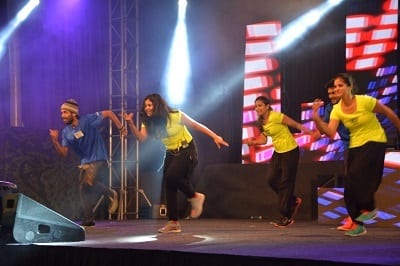 Then there was 'Masala Bhangra'. Bhangra is a dance form that is hailed in Punjab, India. Masala Bhangra is a mix of high beat music added to it. The crowd was absolutely loving the varieties the concert had to offer. Followed by Bhangra was Functional fitness. The group focused on exercises rather than dance moves. They gave the crowd a proper workout of every single muscles in the body.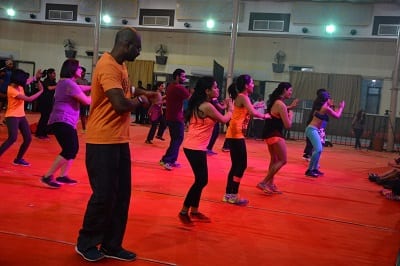 Then there was Afro Jazz and then Zumba! The two sessions were the most fun filled sessions of all that had various dance movements with funky music and the trainers setting the stage on fire! The end was the high intense Body Combat workout. The crowd thoroughly enjoying it. Still keeping up the energy despite of standing and sweating it out for almost 5 hours continuously. The energy and stamina of the Bangalore people is admirable. They all had a huge smile on their face as they walked out of the arena despite of the strenuous conditions their body had been through. Hands down, one of the fittest lots in India.