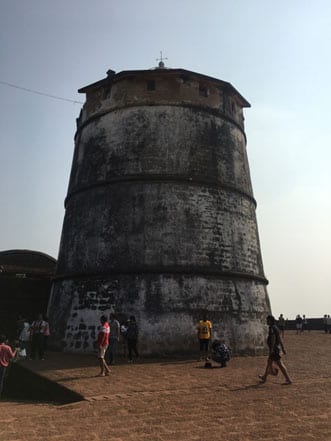 I recently took a week long vacation to Goa, India. Goa is one of the biggest tourist attractions in India. The state has so much to offer from beaches everywhere to biggest rivers to many sweet water lakes and springs, the place strings to your heart. It's really so beautiful! It is also a major attraction to the international tourist from all over the world. Some places inside Goa is filled with people from other countries, that you might forget for a while that you are even in India.
And one of those days in my trip I took a tour to the Fort Aguada. To give you a little recap on the history, Goa was one of the Portugese colonies in India. This was the main colony and Portugese had built many forts in Goa. This fort is built in such a way that the Portugese could have a panaromic view of the ocean. This is also considered as one of the most impregnable Portugese forts in India.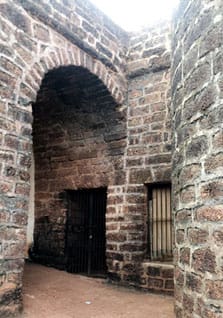 Aguada fort is considered to be a monument to Portugese engineering for it extremely clever construction that made it impossible for the enemies to invade. The whole of the fort is built with laterite stone and it still stand strong to this day even under harshest of weather conditions. The laterite stones had been got from Goa itself.
Agua means 'water' in Portugese language. So Aguada signifies a place where water is stored. True to its name, this fort has a magnificient cistern in which 2 million gallons of water can be stored. This cisterns was built so that the Portugese army could stay in this fort for months at a time under an attack from the enemy. It was all systematically planned and constructed. It also contained 200 canons ready for attacks, a formidable citadel and many secret passages if it required to flee from the fort.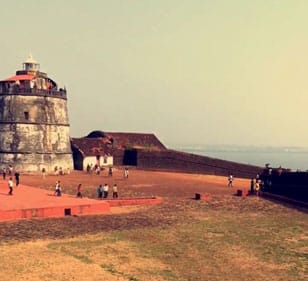 The Light house in this fort is another such monumental pride. The light house was built in 1864. The light house used an oil lamp to emit a beacon of light once every seven minutes. But this light house is not in use since 1976. The Indian Government has built a new and upgraded light house right over the cliff from this fort.
The Indian government had also extended a part of this fort into Aguada jail. Which was in use until last year. Now it is shut.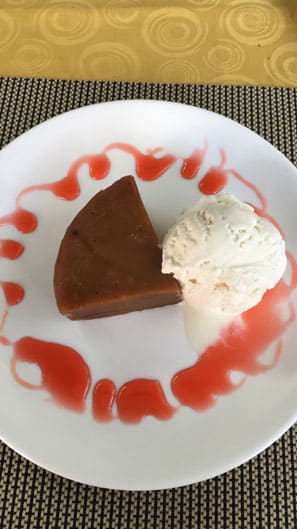 After this historical sightseeing, I headed out to a famous Goan restaurant to have the authentic Goan dessert called the 'Bebinka'. Bebinka is a traditional Indo-Portugese dessert that has seven layers and made from coconut milk, flour, sugar, clarified butter and egg yolk. It was really delicious. And great end to my sightseeing day.