I don't know if I can mention name of shops here as it may be considered free advertisement so I won't mention any names, but rest assured London has something for everyone and you can find ANYTHING you may desire here!
I have never seen so many shopping opportunities as in London and there are so many specialized stores that, at times, I wonder how they can afford rental prices selling such specialized items.
These shops get a lot of curious shoppers visiting them, but I don't know how much they truly sell in the end.
From the Vikings to Alice in Wonderland, from fashionable hats to super8, here is a list of curious and particular shops in the English capital.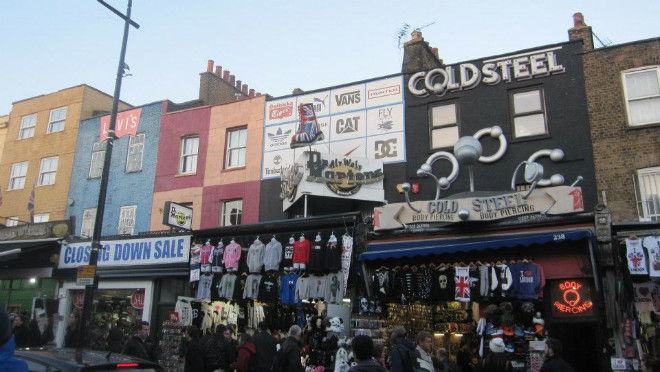 London is full of funky shops
Technology lovers look elsewhere!
There is a store in the Hackney area where you will only find stuff that goes from the glorious VHS to vinyl.
As soon as you step in it will be like being catapulted back at least 30 years!
Here, an incredible choice of super8 and film on film to watch with your projector.
This shop is really strange and interesting because it includes 3 types of shops, in fact with its sweets and soft drinks is partly a newsagent, but also part a rental store (of old VHS) and also part a museum.
By visiting it, I would say its clients are a mix of collectors, treasure hunters and curious tourists.
Calling for all lovers of the mystic world: there is a store in Covent Garden just right for you! It is a real institution and is also very popular with several celebrities who come here to stock up on candles, incense, crystals (they have all kinds of them), books and much more.
It's practically a new age supermarket! And you can also get a palm reading here.
It's getting more and more interesting, isn't it?
I'm not joking when I say that there is a shop where you could expect to find Thor shopping there.
In this central London unique boutique, Viking culture lovers will be able to satisfy their shopping desires with clothes, armours, Viking jewellery, swords and weapons, tents, and other objects of 'daily' use!
If you are an avid fan of the book Alice in Wonderland you can jump right into the white rabbit hole, I meant shop!
There is a specialized shop in town selling rare editions of the book, finely decorated chessboards, Victorian top hats, and many more gadgets, all related to this fantastic fairy tale.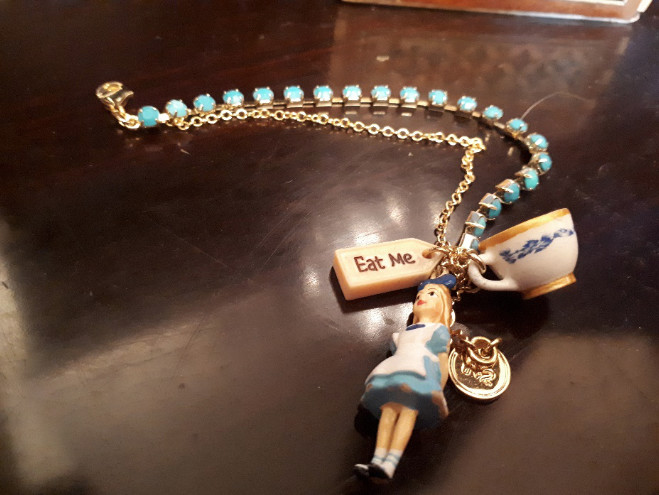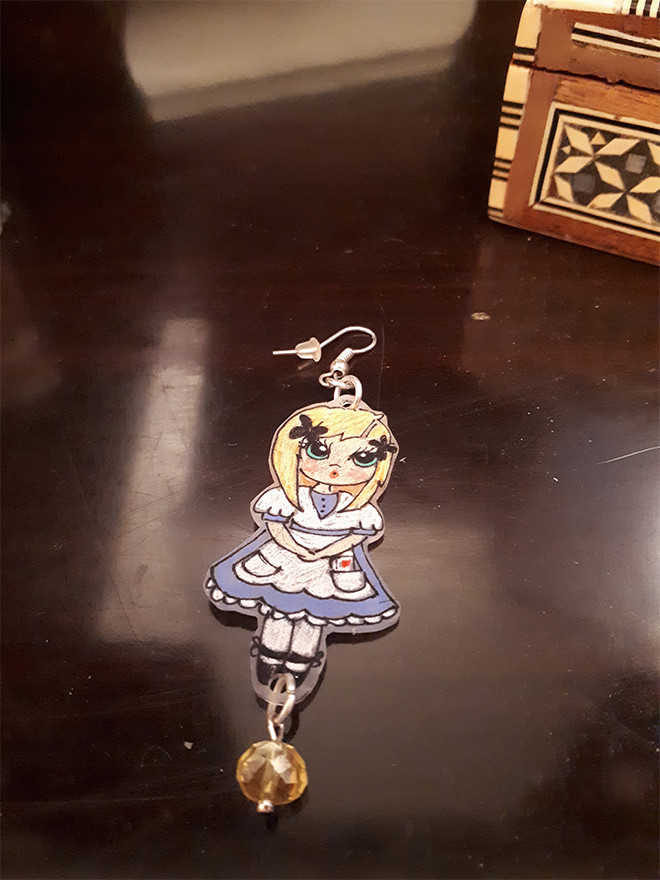 Memorabilia from the Alice in Wonderland shop
If you are not an Alice fan or a Viking wannabe, there is a boating/pirate shop I found interesting, also to get some ideas for a costume party.
There really is everything and more for boating from accessories to clothing, maps and books.
But I found this place to be useful and interesting and well worth a visit just to browse since it opened its doors in 1800.
If you don't miss even an episode of Game of Thrones and spend the weekends recreating fantasy battles, there is also a shop for you. Costumes, replica of weapons and much more are found here.
Even some autographed items can be found for sale.
Halloween fans or monsters fans out there?
For young and old, there is a shop which sells everything that is monstrous. They opened the shop in the 1800s and since then they have been supplying with love and attention every kind and type of monster. They sell fear in a jar, children's nightmares, the light of the moon, fairy dust, cerumen cubes, and much more.
I personally did not understand this shop but it's quite odd and interesting to visit nevertheless.
And if you still don't have enough you really can go crazy at the Borough Market, with hundreds of spices, herbs and sweets from all over the world.
Highly recommended, even just to browse, smell and try some tastings.