Speaking of February in Berlin, it is the month of the Berlinale International Film Festival. Marking its 66th time this year, the festival will be held over the period of February 11 to 21. During this time of the year, I sometimes receive odd job requests such as attending to artists or film directors, and each such opportunity allows me to meet new film creators.It is a good opportunity for me to socialize with Japanese creators while they are in Berlin.This year's Berlinale largely featured David Bowie, who died on January 10 after his long battle with cancer. I know this may sound a bit like an advertisement for the Berlinale, but allow me to introduce some of the contents. At the grand theater called Friedrichstadt-Palast, screening of "The Man Who Fell To Earth" was held, and additionally, "Rock and Roll Heart," "30 Century Man" and "Let's Dance: Bowie Down Under" were screened at the Berlinale venue. At the Audi Berlinale Lounge, a talk session was also held with Ulrich Edel, the film director of "Christian F." These programs that seem to have been compiled by someone who really gets it gave a very favorable impression.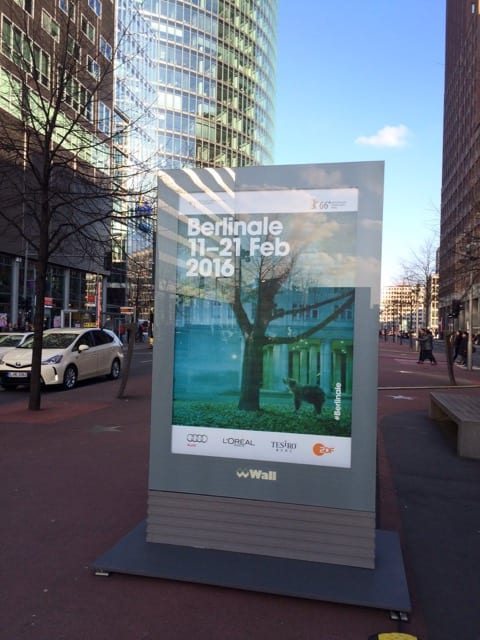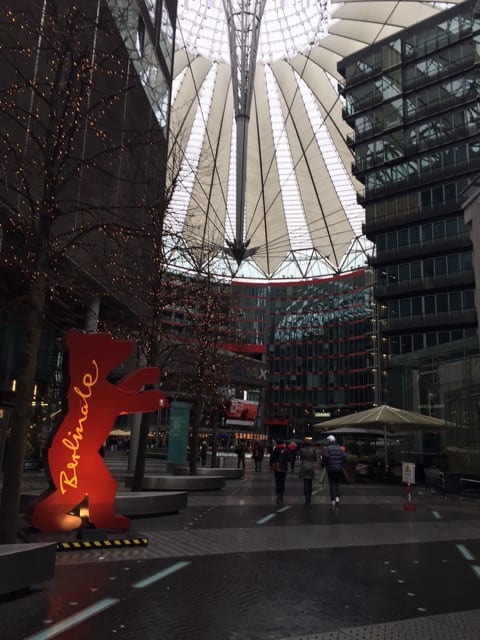 Photographed by Midori Hirano
There's no need for me to say much regarding the connection of David Bowie and Berlin, as there are much writings on the topic by Wiki or other famous people. Actually, David Bowie was also at West Berlin the first time I visited the place.Still being a child and filled with an adventerous spirit at the time, this happening almost turned Berlin into a somewhat fascinating and mysterious trauma for me that I felt guided by Berlin immediately following the unification of East and West Germany. This even became one of the triggers for me to end up living here some decade later.The destination of the first trip of my life to Europe was Berlin, which used to be divided between the East and West at the time. We went to West Berlin, the isolated area surounded by East Germany. We set off for Berlin from West Germany on a train. While on the train, I remember singing David Bowie's "Hero" together with fellow passengers from West Germany while running inside the territory of West Germany.As soon as we entered East Berlin, however, everyone quit singing at once. Then, troops of East Germany carrying rifles came on board, demanding that we show our passports as part of the checkpoint patrol. Of course, there was nothing to worry about as long as you weren't a spy or involved in any crimes, but being a young fellow in my teens with little experience, such a scene that showed the global power balance of the time has left a deep impression in my mind to this day.In this year's Berlinale, a good friend of mine from Japan has been nominated and will be entering his work. Since both Bowie and my friend will be participating in this year's festival, I feel that I will be able to spend with the important people of my life the most deeply emotional time so far of all the Berlinales I have attended.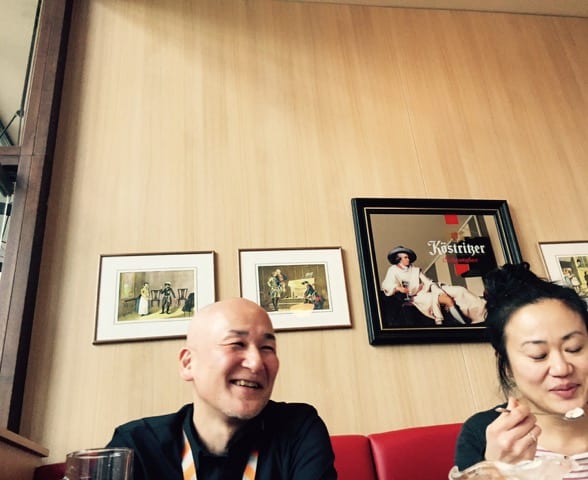 Lunch with Director Akihito Izuhara and Midori Hirano, who is in charge of the soundtrack, of "Vita Lakamaya," one of the few nominated works from Japan.