Welcome to my first blogpost from Novi, Michigan. From here, I will be reporting on local, American culture from a foreign perspective; sharing interesting things which are new to me and hopefully to you as well. As Novi doesn't really have a blooming city center or downtown, I'll be covering the area in and around Novi which is accessible by car (the most common, and in most areas the only way to get around here). To get a good introduction to the area, I've decided to cover Michigan State Fair 2016, the biggest family event in the area, for this first post. I'm excited to see what Michigan state is all about and how locals come together.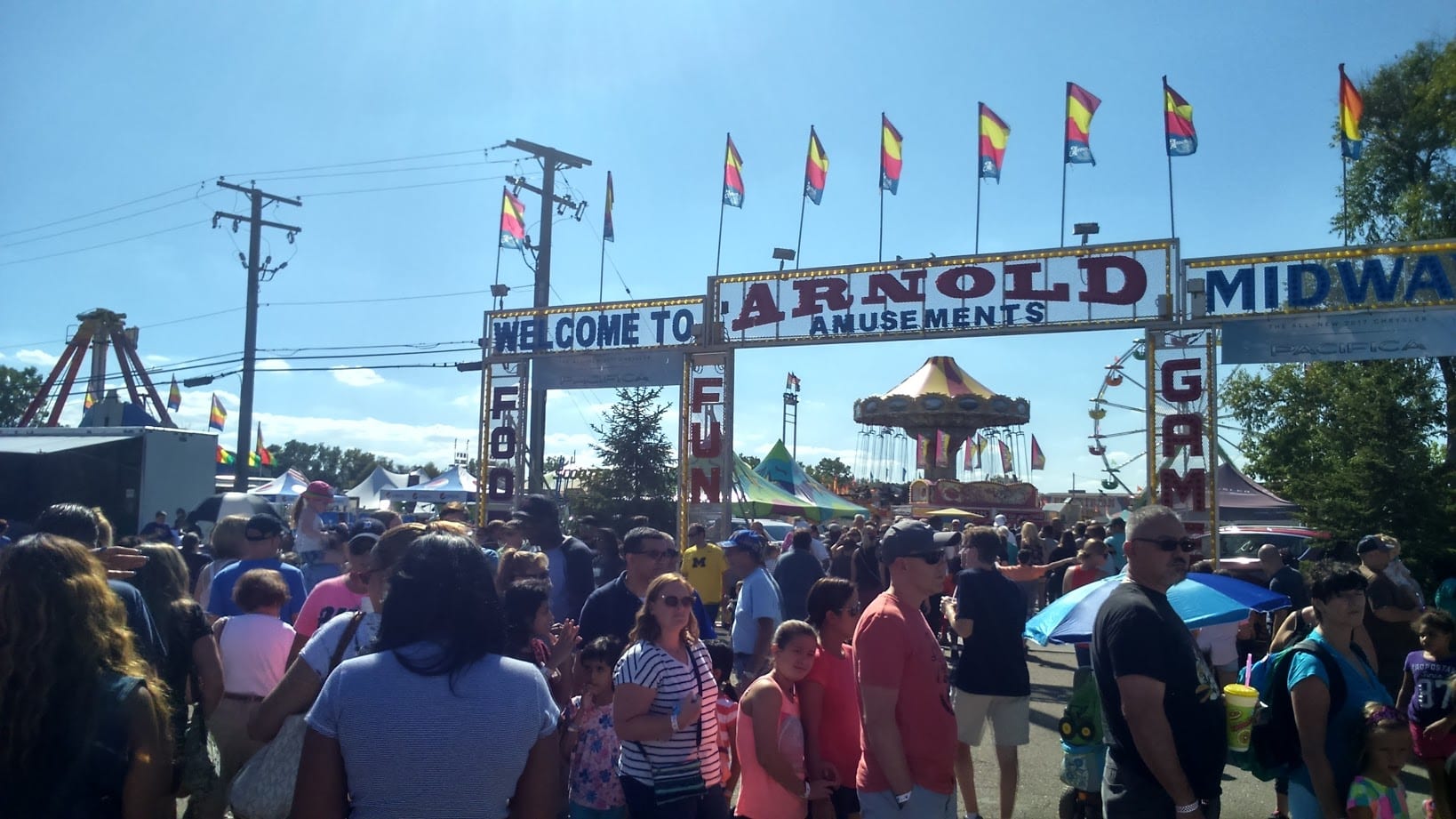 Michigan State Fair dates back to 1849, and has been held in different cities throughout Michigan, now being organised at the Suburban Collection Showplace in Novi since 2012. There are several areas, performances, competitions, games, foods and people to enjoy, categorized in four groups: "livestock", "the equine pavilion", "the circus" and "midway rides".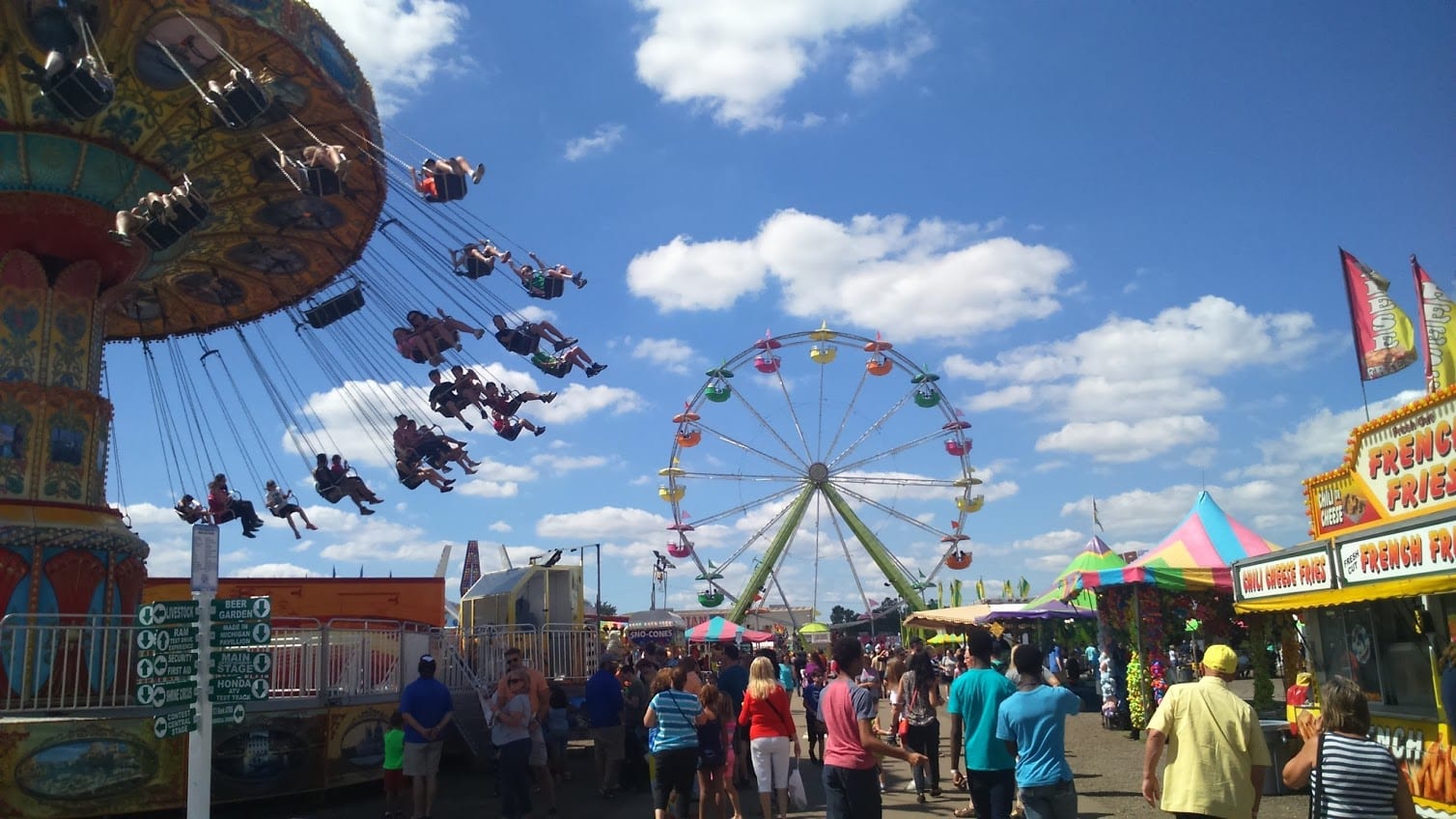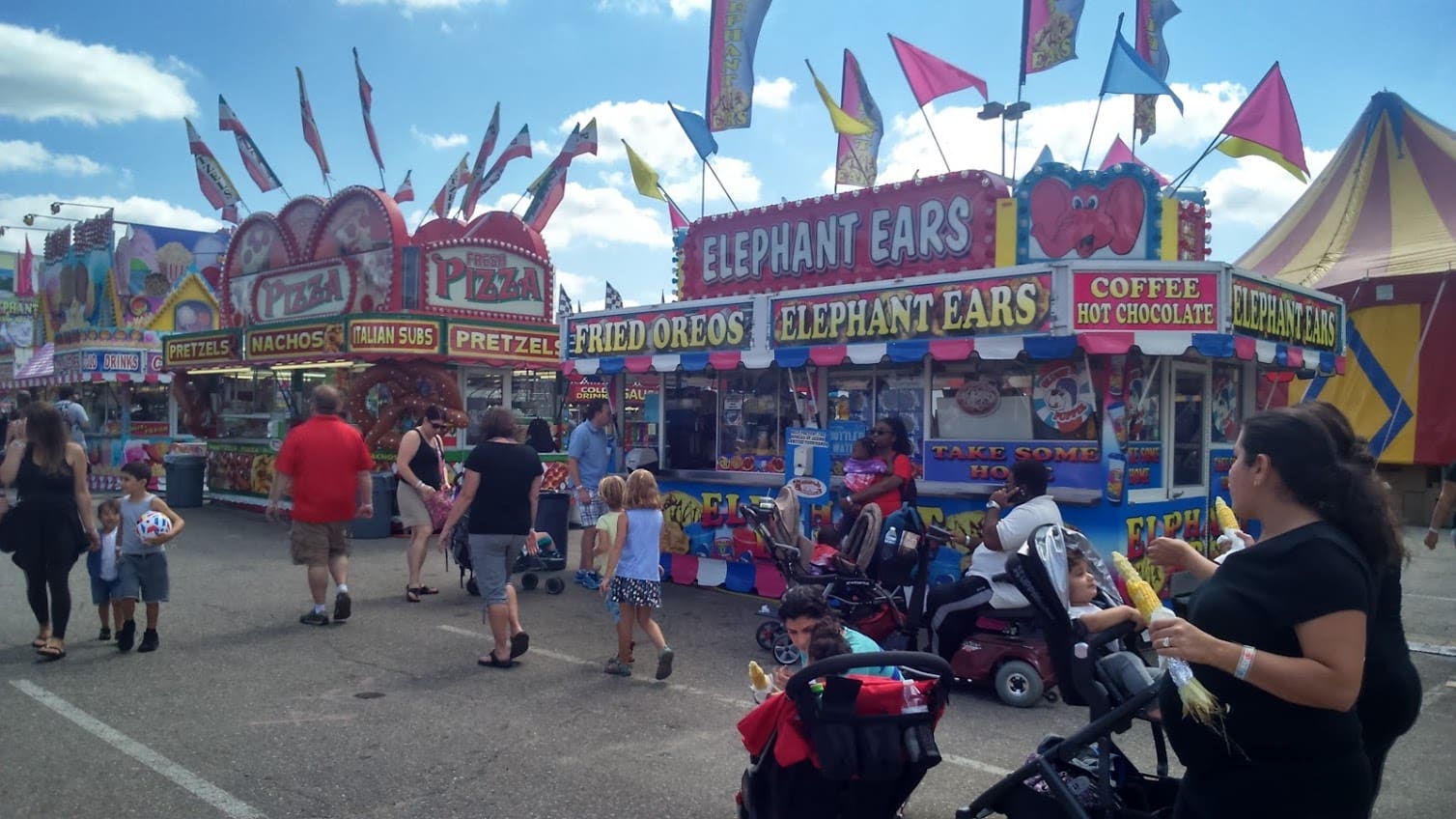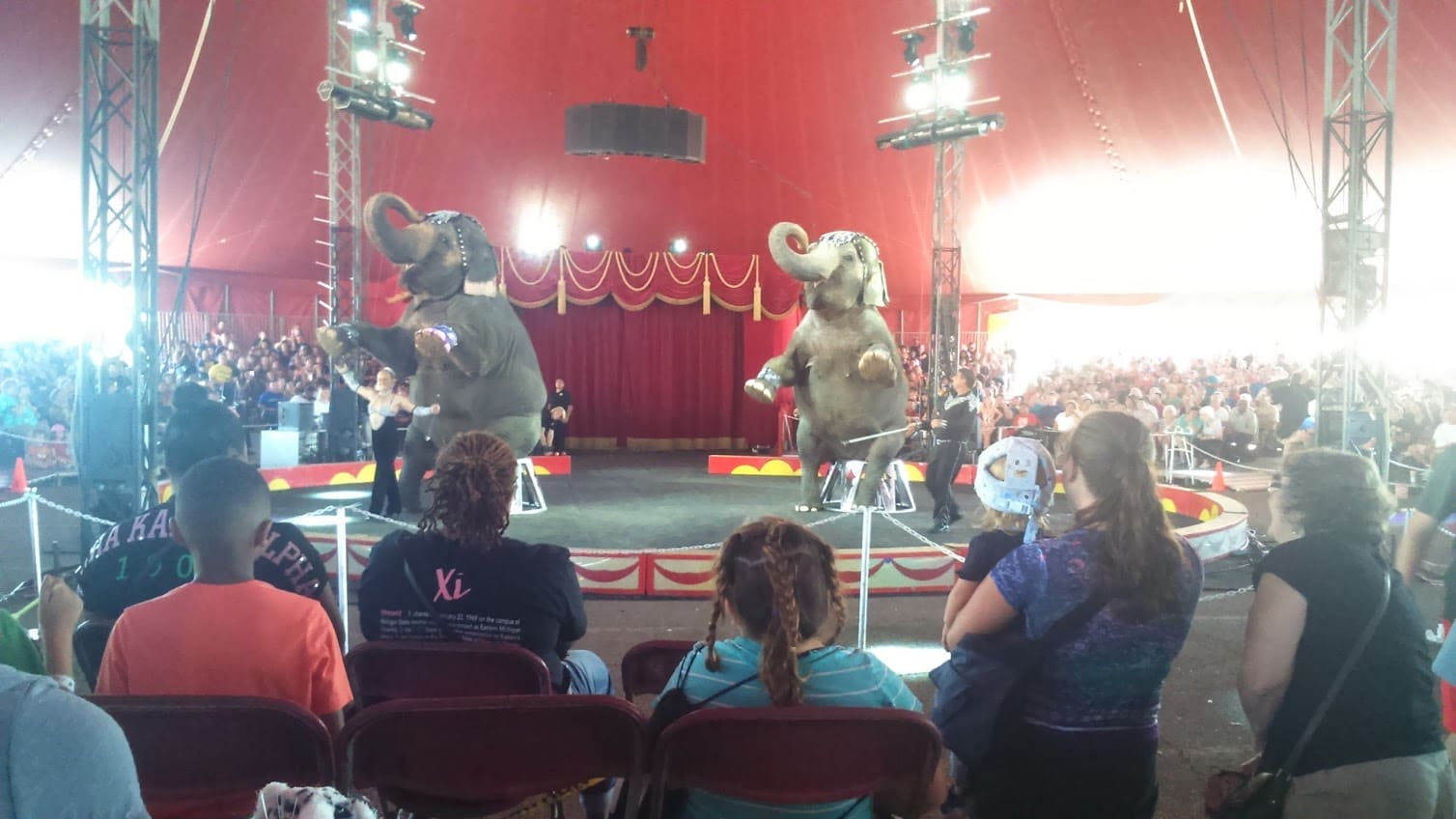 Entering the enormous showspace, it is obvious that a lot is going on. There are several stages, a big farmer's market, a dairy area (with 'one day unlimited chocolate milk' for a donation of $1!), vendors of homemade products and local farmers with their sheep, cows, goats and pigs. Besides showing off their livestock, the farmers also promote their businesses such as high quality meat for consumption, wool and dairy products. It's very interesting to see how farmers trim and milk their animals up close. Also, although some animals are not allowed to be petted because they will be in competition later that day, there are some cute little piggies no one can resist to give a stroke. I don't think I've ever seen this many farm animals in one place, and although I am starting to regret wearing slippers this day (and also the smell is less than pleasant), it is very nice to see different parts of Michigan society come together in an event like this. Where else would you get to meet local farmers, right?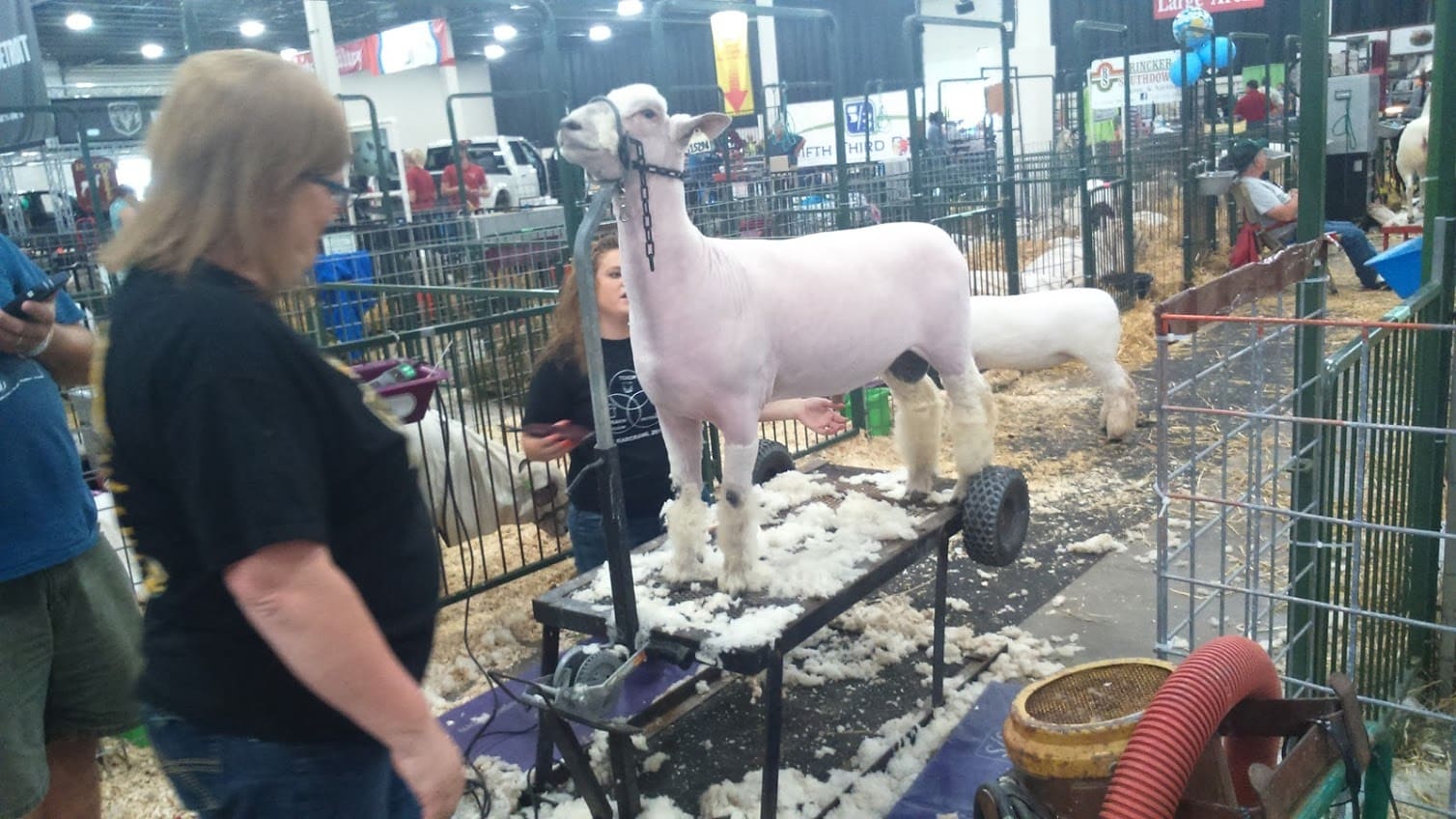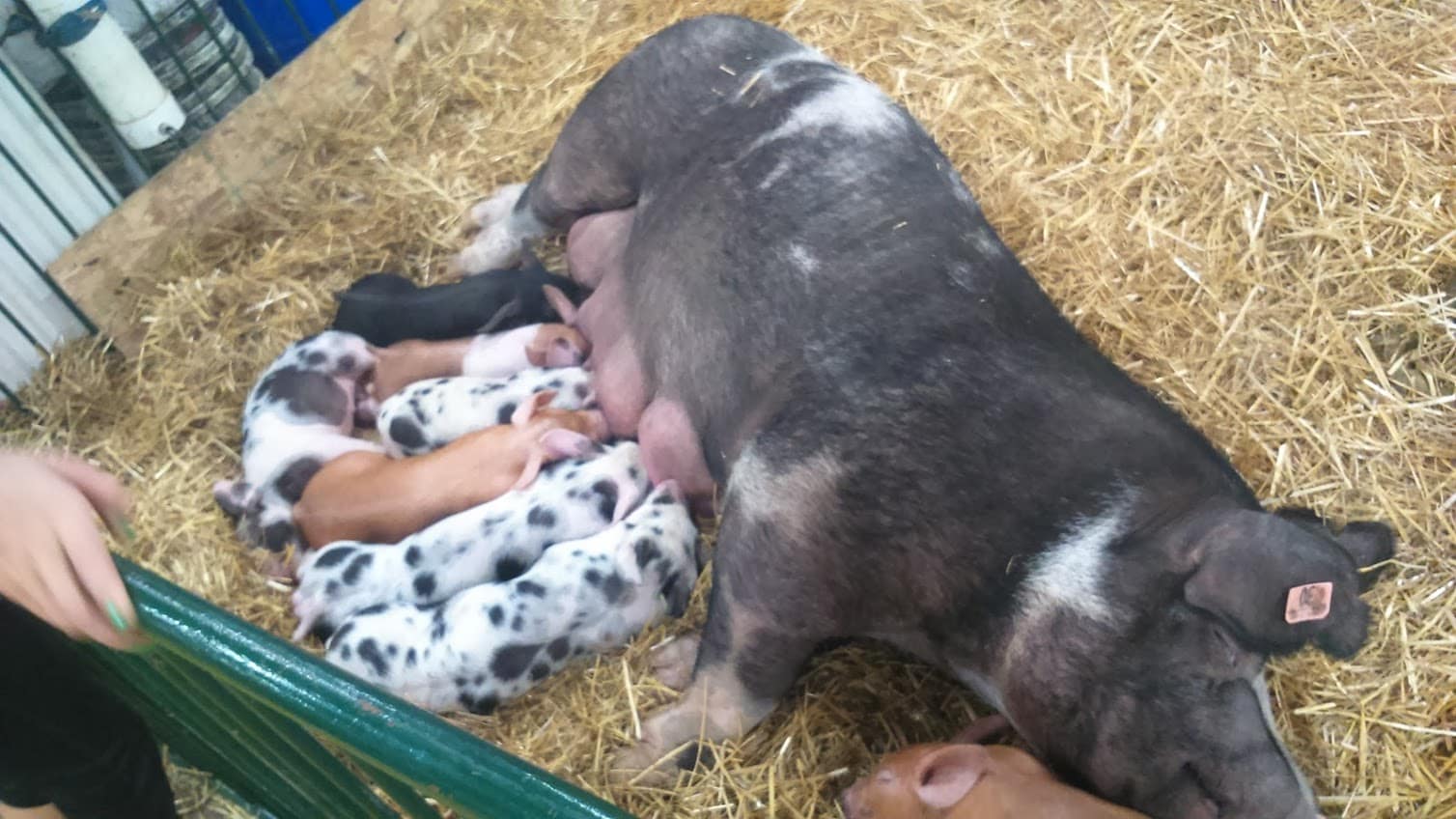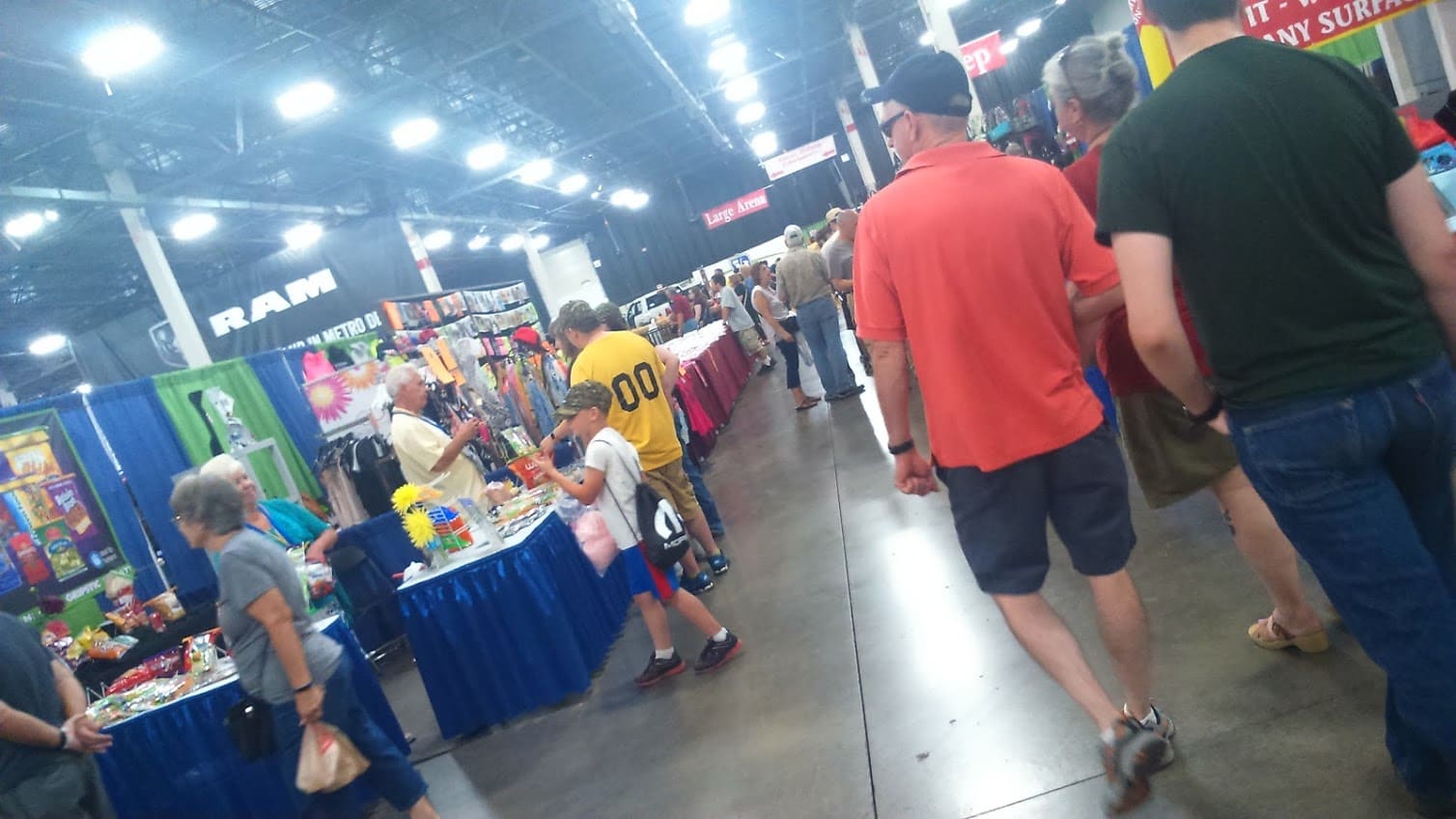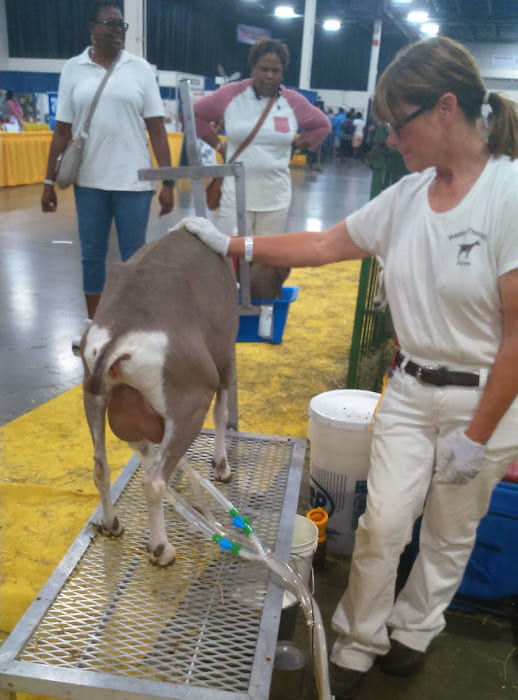 The area outside is even larger. There are various rides, food trucks, a circus and an equine pavilion where dolled up cowgirls compete in a horse riding competition. It is quite a sight to see! During the day all kinds of different events are planned for people to enjoy. I've set my heart on the pig races and the pasta eating contest in particular, because to me those are "typical" American things I've only seen on American television shows (and are non-existent activities in The Netherlands). But first something else catches my eye. On one of the food trucks a posters spells "Deep-fried oreo's". Although obviously not a nutritious nor classy kind of food, in some way it nicely encompasses the fun and unsophisticated atmosphere of the fair and I buy a plate. Although tastier than expected, 6 pieces proves to be a lot to finish even with two people. That's a thing anyone coming to America quickly encounters: the food portions are really big. Bigger than in The Netherlands and definitely bigger than in Japan.When I get to the pasta eating contest, they are still recruiting contestants. A handful of people decide on the spot to join and nonchalantly walk toward the stage. The girl on stage laughs and comments "Even if you don't win, you will at least get a free lunch, and the pasta is really yummy too!". The contest is quite self explanatory: Everyone gets a plate of pasta and the one who finishes it first, without using their hands, wins. The video I shot isn't great, but please take a look for a better impression. Eating competitions are a common thing on American fairs. Another variant I have yet to see is a competition of who can eat the most (hot dogs, pizza slices, apple pies, anything). I am not sure if it's a very uncommon thing in Japan, but in The Netherlands these kinds of activities are generally frowned upon as it is a waste of food and well, pointless. However, it is funny to witness in an American context, even if it is just once. The pig races seem to be very popular; a big crowd has gathered around the track. The two guys leading the event stir up the crowd asking them to call the piglets, "Suuu-eeey". The audience happily obliges. And away they go! Please take a look at the video below to see the race. Lastly is the circus. Or actually, just before the circus show started. I experienced quite a culture shock. Before the show, in the middle of the ring were a pair of military boots and a gun standing up right inside them, unsupervised. I hope it was not loaded; it felt quite eerie to have a gun just standing there. And why? Then, still before the show started, a handful of military veterans came on stage. The crowd gave them a warm welcome (and I was trying to understand the link between the circus and war veterans). The microphone was passed to a WWII veteran who was announced to sing the national anthem, and everyone in the circustent stood up and put their hand over their chest. Getting some annoyed stares I also quickly stood up and followed their lead. When the singing was over, the crowd broke out in loud cheering. I was mainly surprised. It was not something I expected to see when I bought the ticket for the show, nor did I expect the group pressure put on me by complete strangers. Even now I don't quite understand the link between military veterans, the national anthem and the circus, but if anything, it reflected the sense of community celebrated at the fair. I suppose Americans express their patriotism and national pride in all kinds of situations, even when the entire crowd is American (so it is not a ritual aimed at "others", but perhaps better understood as a ritual strengthening the identity as "we, Americans", aimed at themselves.). It felt strange and out of place for a Dutch person like myself. At what moments do Japanese express pride for their country? And in what way? In The Netherlands people quickly shy away from "national pride" and tend to take a sober and individualistic approach to anything. Well, except for international soccer matches of course. Overall, the Michigan State Fair was a very interesting and "American" experience. Perhaps the photographs and video's are the best illustration of this. There were lots of simple and fun things to see and enjoy for kids and adults. What stood out the most for me was the sense of community present at the fair. It is reflected in the combined attention to local farmers (and vendors) and the intention to enjoy a great day together as a family through games and fun, all at one location. Singing the national anthem at the circus was another interesting display of community. But mainly, getting to know some local businesses in such an informal and playful way is very meaningful and gives you an impression of what matters locally I think. If you ever have the chance to go to a fair in America, I'd recommend to take a look. There will definitely be something for everyone to see and/or enjoy.