The Città dei Bambini e dei Ragazzi (The City for Children and Youth) is Genoa's unique children's museum. It was originally opened in the 90s and it used to be located in the cotton warehouses in the port of Genoa, but it was an old building which needed renovations, so it was closed down and it has just reopened at a new location just underneath the famous Genoa's Aquarium.
It was originally a science interactive museum for children of all ages but now it is the first experience museum dedicated to the five senses in Italy.
It comprises an area of 2,000 squared meter of exhibition space where children aged 2 to 12, as well as accompanying adults, can go on a real journey of discovery of self and of the world through direct experience.
It is an experiential journey that uses touch, sight, hearing, smell and taste as a tool to transmit knowledge and have fun.
Through direct experience, the users become protagonists and not mere observers of external reality like in most museums.
An environment which is technological, colorful, contemporary and surprising which can be visited with parents or with school and which allows you to live the real experience and to deepen the contents learned.
The new experience museum will be a constantly evolving structure that will offer new spaces, exhibits and educational proposals year after year to attract returning visitors, always providing new ideas for visits and contributing to the attractiveness of Genoa for families and schools.
An entire area is now expressly dedicated to toddlers and in this indoor playground they can move around and learn while having fun. The other areas, dedicated to the five senses, offer installations suitable for children of all ages but they vary their degree of complexity and learning objectives depending on the age group of the users.
The new museum also includes a 'house under construction' play area where preschoolers can 'build' a house and pretend to work at a construction site complete with wheelbarrows, toy bricks and other tools for them to freely use. Children can wear helmets and vests and pretend to be construction workers for a day while learning about building techniques and sustainability in a space called 'the city of the future.'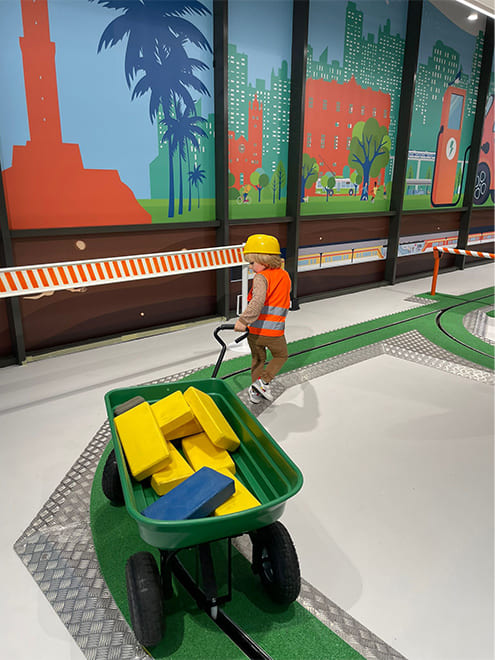 The different areas dedicated to the five senses are also about interaction and learning.
In the 'hearing' room one can test his/her voice and learn about rhythm and music, among other things.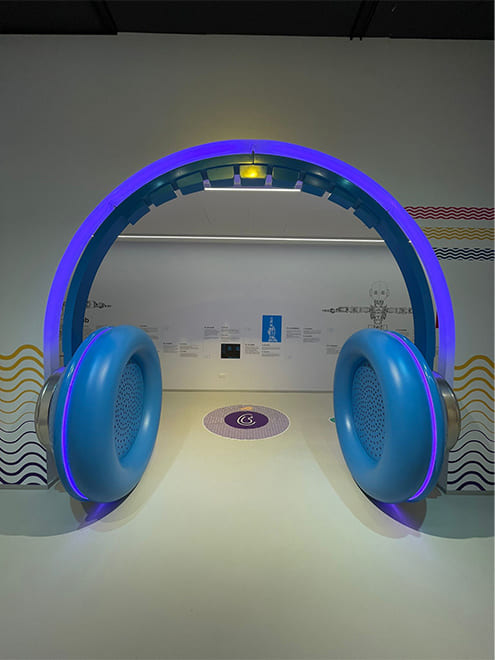 In the 'smell' room one fun activity children can do is to 'smell' some spheres containing strong aromas and try to guess what they are. One can then wave the spheres under the nostrils of a big plastic nose in the room which will reveal the correct answer with a robotic voice and through a screen.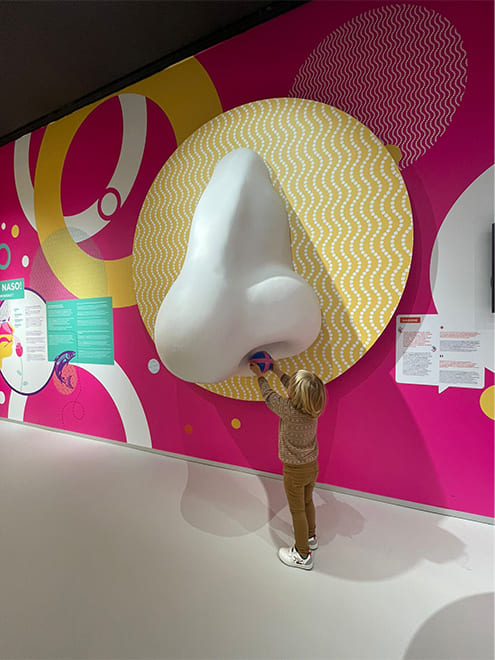 In the 'taste' room one can learn more about this sense but there are no interactive activities here for obvious hygienic reasons.
In the 'touch' room one can feel difference textures and try another guessing game in which children can feel objects in a box and try guessing what it is from their shape.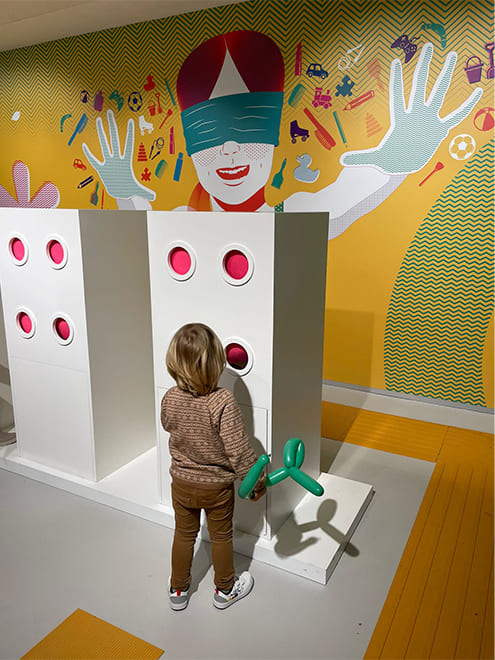 The 'sight' room is a very large space with optical effects and games with lights and shadows.
All rooms offer several activities and panels with information dedicated to explaining phenomena to children and adults alike.
I enjoyed visiting this museum space with my three-year-old son and we both enjoyed it very much because we learnt something new and learning by doing is the best for children but also for adults because it gives a longer lasting information just merely reading about something.