The past few years, stylish variety shops have been popping up all over Shanghai. With the slightly high-class shops targeting the 20s and 30s group and stores selling mostly retro-style merchandise that seem somehow nostalgic, just wandering through the streets is sure to be interesting. There is a row of shops a few dozen meters ahead, so I think you will find something you like.  There are also many interesting variety stores with novelty items hidden from sight underground. If you are a variety-store connoisseur, be brave and take a step underground! I am sure you will find some items you have never seen before. Let me introduce you to two of those shops that I recommend. The other day, I visited a variety store that was like a secret haven selling antiques that my friend had told me about. I was a little uncertain when I saw the location, but I climbed down the stairs to the basement and found a shop that was completely packed with all sorts of items, like a treasure trove. If you visit, you may be overwhelmed by the sheer number of items. It also has many Western-style antiques. It is really fun uncovering great bargains with a feeling of excitement.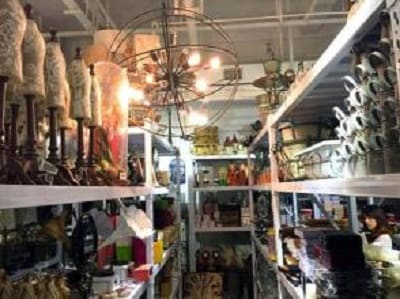 In recent years, many variety stores with cafés attached have been popping up in quick succession. This shop is known by locals as a "small backyard cafeteria" and is one of my favorites. I often go here for brunch because you can get a healthy meal of mostly organic products and organic vegetables. At first, I usually have a little bit of organic bread or carrot cake, and then I try the popular salad and homemade bolognese pasta. I have them with freshly squeezed juice made from fresh vegetables. It makes me feel like it is truly the start of a wonderful day, both physically and mentally.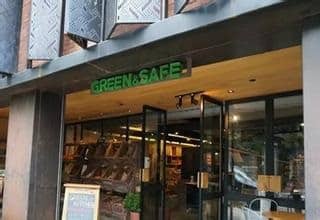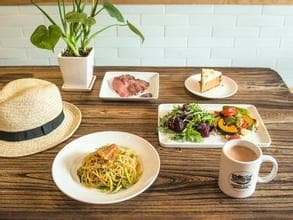 The LINE café that is all the rage with the younger crowd in Shanghai has been so busy that it has had long lines every day since opening this summer. Targeting those in their teens and 20s, it has a character merchandise shop and café, and you can get snacks and drinks with LINE character themes. A Totoro café, a One Piece café, and other cafés with "cute" themes are opening one after another. Those who are a little older particularly like the high-end cafés. For example, a Gucci Café and the world's first Vivienne Westwood Café have opened in Shanghai. These places offer the luxury feel of the brand and a chic atmosphere where you can spend your time leisurely.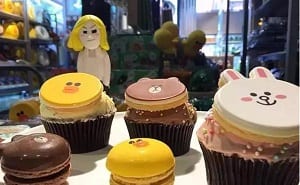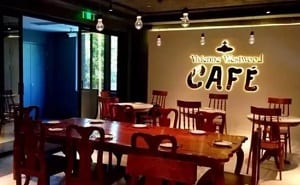 If you visit Shanghai, how about enjoying a trip around the variety stores and cafés?