Jinan is the capital of Shandong province, and is also the political and cultural center. As a cultural area that traditionally has been loved by litterateurs, many historic sites still exist today in Jinan. Although the economic center is the city of Qingdao located on the coast, Jinan is located inland. Since the city is in a basin like Kyoto, Japan, it is prone to intense heat in the summer each year. However, a cool breeze blows from the natural lake called Daming Lake (大明湖), and is popular as a recreation area for the residents on weekends and holidays.Daming Lake does not flood even after continuous days of extreme rain, and also does not dry up despite a drought. Along with the Baotu Spring Park (趵突泉) and the Thousand-Buddha Mountain (千佛山), these three sites are regarded as the "Three Greatest Attractions in Jinan." Because of the beautiful natural scenery as well as the traditional bridges and buildings that have been preserved near the Daming Lake area, you can enjoy both nature and history at the same time.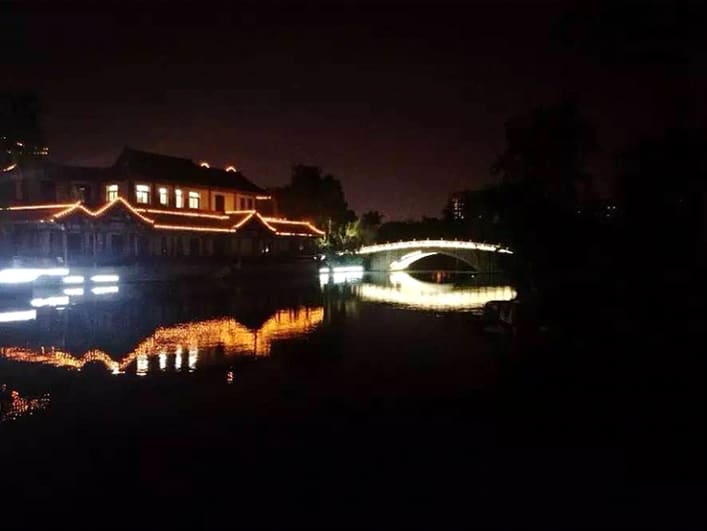 The evening scenery in Daming Lake is worth seeing as well. The illuminated arched bridge surrounded by an atmosphere much different from that during the day adds a romantic touch for those enjoying a walk. Along the shore are traditional buildings, making it an ideal and relaxing walking path.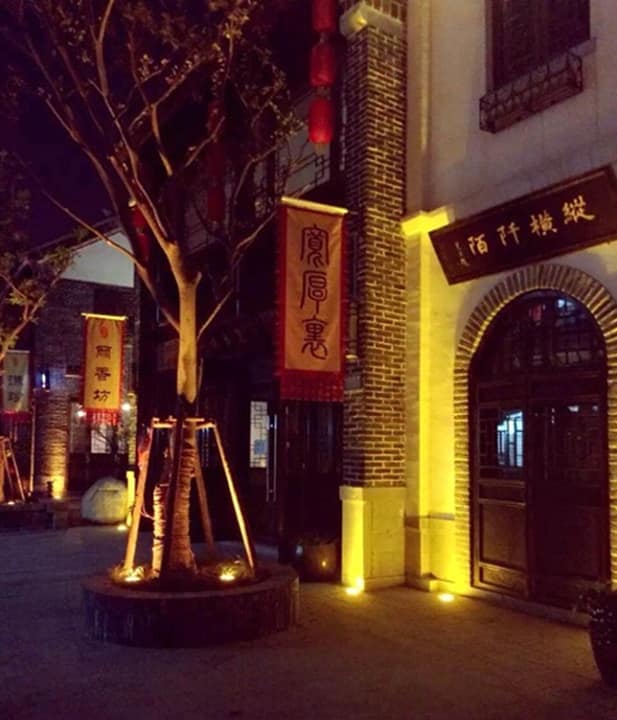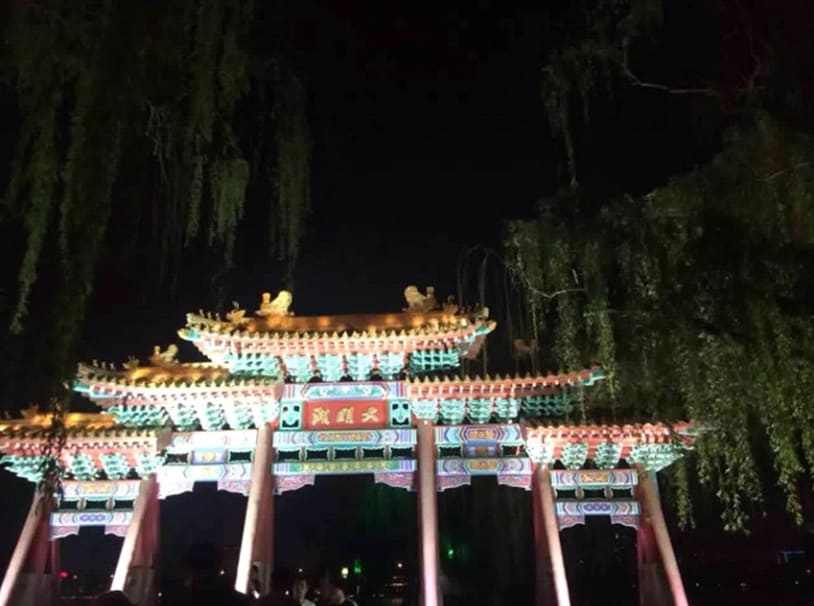 Jinan is not just about nature and history. The city is also known as a gourmet paradise. If you ever have a chance to visit Jinan, I recommend stopping by Furong Street (芙蓉街). The traditional local specialty of Jinan, a dish called nine-coiled large intestine (九转大肠), which is pork large intestine seasoned with soy sauce, sugar and spices, is very popular. There is also a sugar loved by those in Northern China called tanghulu (糖葫芦), a sugar-coated Chinese hawthorn on a stick. Tourists flock to this area because of its popularity also among Chinese people visiting from outside Jinan. In this bustling atmosphere, you can enjoy this market packed with delicious Chinese gourmet food to your heart's content.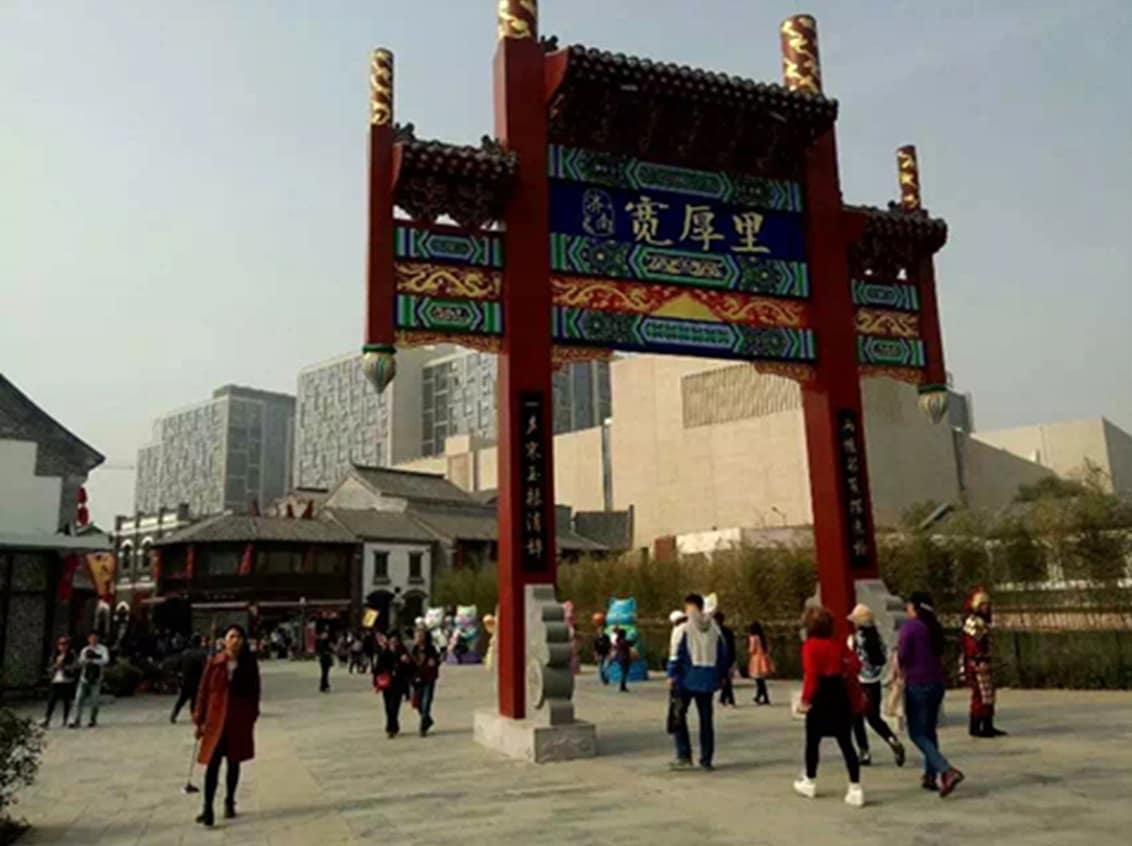 Kuanhouli (宽厚里)
, which made a transformation into a new street last September, is now a popular tourist spot. Its gate, serving as its symbol, has become a popular spot where many tourists come to take a photo in front of it. The buildings retain an ancient feel, while the shops lining the streets include restaurants and cafes popular among youths. Wouldn't it be nice to dine in a Chinese restaurant that feature gray roof tiles and hanging red lanterns? Because of the natural beauty of Jinan and also its long history, historical dramas are often filmed around the Daming Lake area. I hope that you will have a chance to visit Jinan to enjoy authentic Chinese street food while feeling a part of its history.