Guilin is located at a distance of roughly two hours by flight from Shanghai, making it an optimum destination for a quick vacation. With a picturesque scenery featuring uniquely-shaped rocks and ridges formed by the karst topography, Guilin offers scenery like that of a traditional Chinese
shan shui
painting. Hundreds of millions of years of erosion and weathering are what create this special appearance of Guilin's landscape. The best season for seeing this landscape is from May, when the water volume of the Li River is high and green leaves appear on the trees and plants, to October, when the clear skies and uniquely-shaped ridges form a beautiful contrast. Guilin has a rainy season just like Japan, when a rainy mist covers the ridges of both banks, and you can enjoy a scenery similar to that of an ink wash painting. There is even an ancient poem that was composed while feeling the elegance in Guilin's autumn scenery, which in Chinese is expressed like this:
渡远千峰外,轻舟八桂林。浮水月,芦笛逸轻音。九马丹青画,一江烟雨琴。秋风邀夜月,夜月作诗吟。 峰倒碧波盈,暮霭青。兴坪山似画,水如晶。玉璧江心映,船歌岸柳听。金秋渔火夜,百里尽蝉鸣。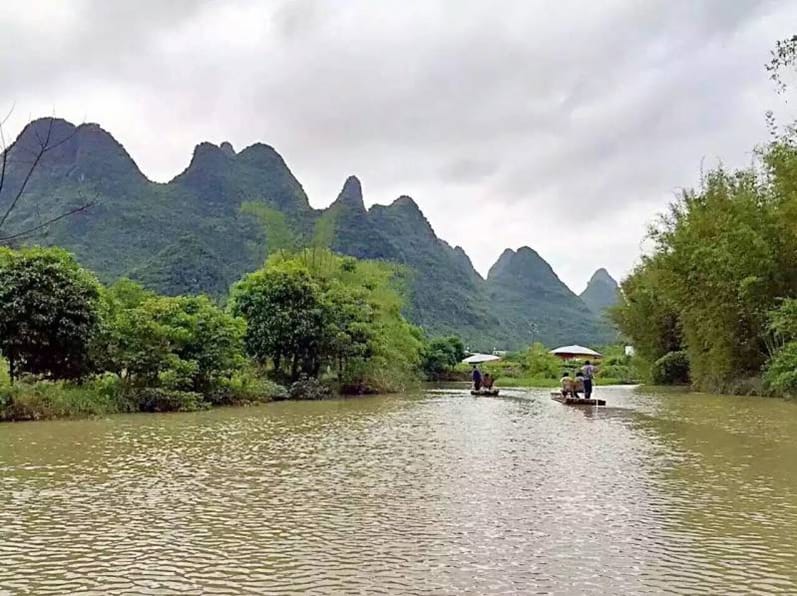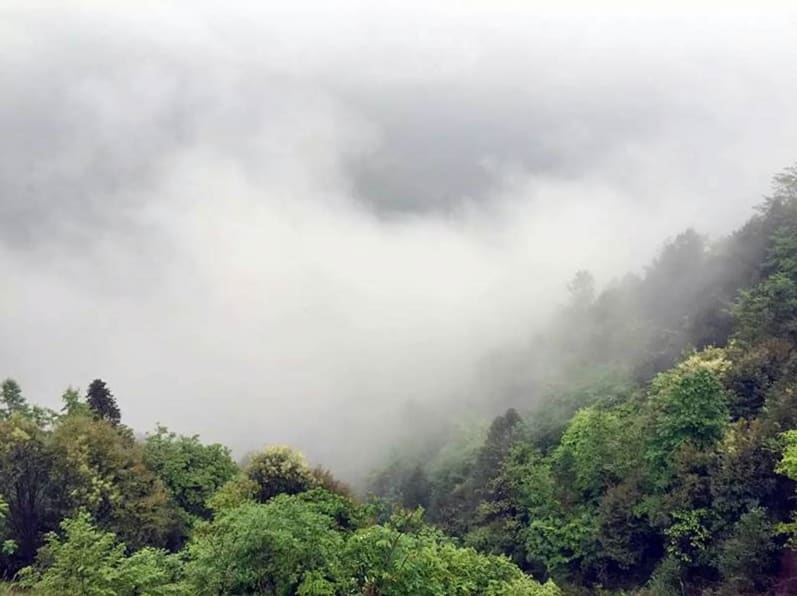 Li River
The ancient people started living in this land from around 10,000 years ago, and the land was named Guilin by Qin Shi Huang ("First Emperor of Qin"). Since times of old, life in Guilin has been described with the expression, "get up to work at sunrise and retire at sunset" (written,
日出而作,日暮而息
). This area is unique in that life is slow-paced and naturally relaxing, not having to be pressed for time. The terraced fields, called
titian
(written
梯田
), that are made by utilizing the topography offer a splendid scenery for us. These have existed since the 2nd century B.C.E, and history books also teach of how this utilization of the mountains have increased the crops to support people's living. Guilin also features unique buildings as well as clothing, and is known for their beautiful ethnic clothing and decorations.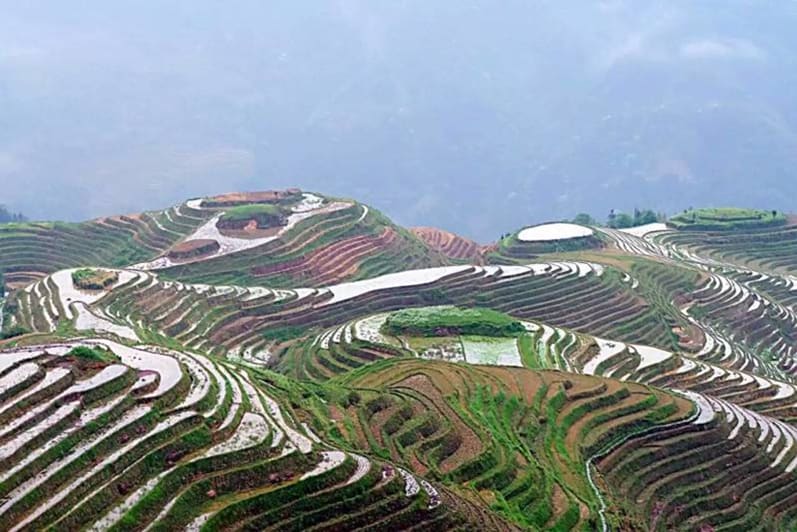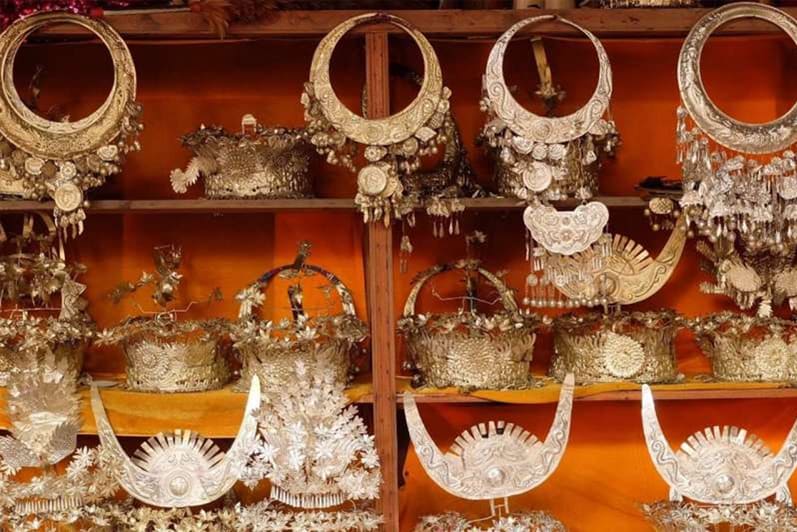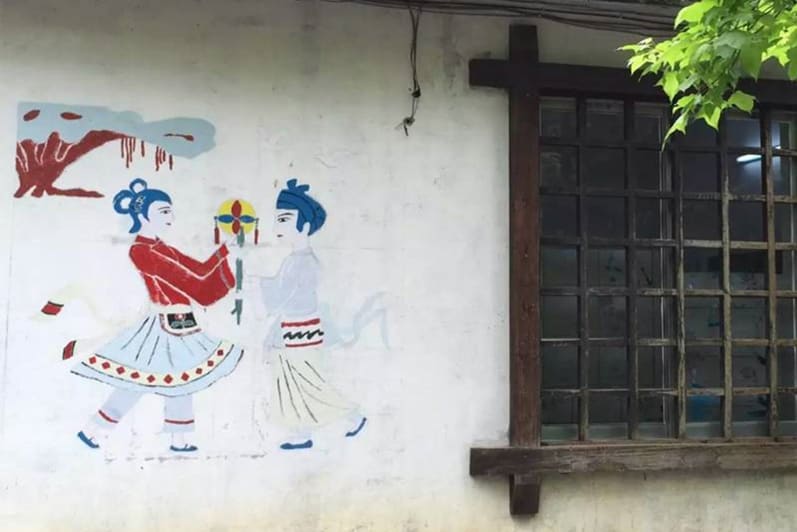 The buildings of the Jiangnan region which includes Guilin is unlike those in the North China region in that these are white-walled and built in close-formation. House walls feature simple drawings like the one in the photo above.Packed with a history of more than 2,000 years, Guilin is visited by many tourists each year. I recommend making a trip to this area if you have an interest in Chinese history.