As you may know, The Bund (
外灘
, pronounced
waitan
) in Shanghai is well known as the city's landmark. The Bund is an area lined with buildings featuring various Western architecture built from the latter half of the 19th century to the early 20th century. You can enjoy the history of Shanghai as you walk the promenade stretching 1.5km along the Huangpu River. Because of the numerous Western-style buildings that have been preserved here, The Bund is a very popular destination among tourists. Also referred to as East-1 Zhongshan Rd., this street offers views of Gothic, Roman and Baroque style buildings possessing historical value that were built during the colonial period.Asides from The Bund, the Dongfang Mingzhu Ta (written
東方明珠塔
) is very famous too. Also known as the Shanghai TV Tower, the Oriental Pearl Tower, or the Shanghai Tower, it has become somewhat of a symbol of Shanghai. During the daytime, I recommend taking your time to enjoy a walk around the Huangpu River. From the other side of the river, you can view the modern look of Shanghai. Wrapped in the glittering neon signs, the illuminated
Dongfang Mingzhu
Ta produces a mysterious atmosphere at night.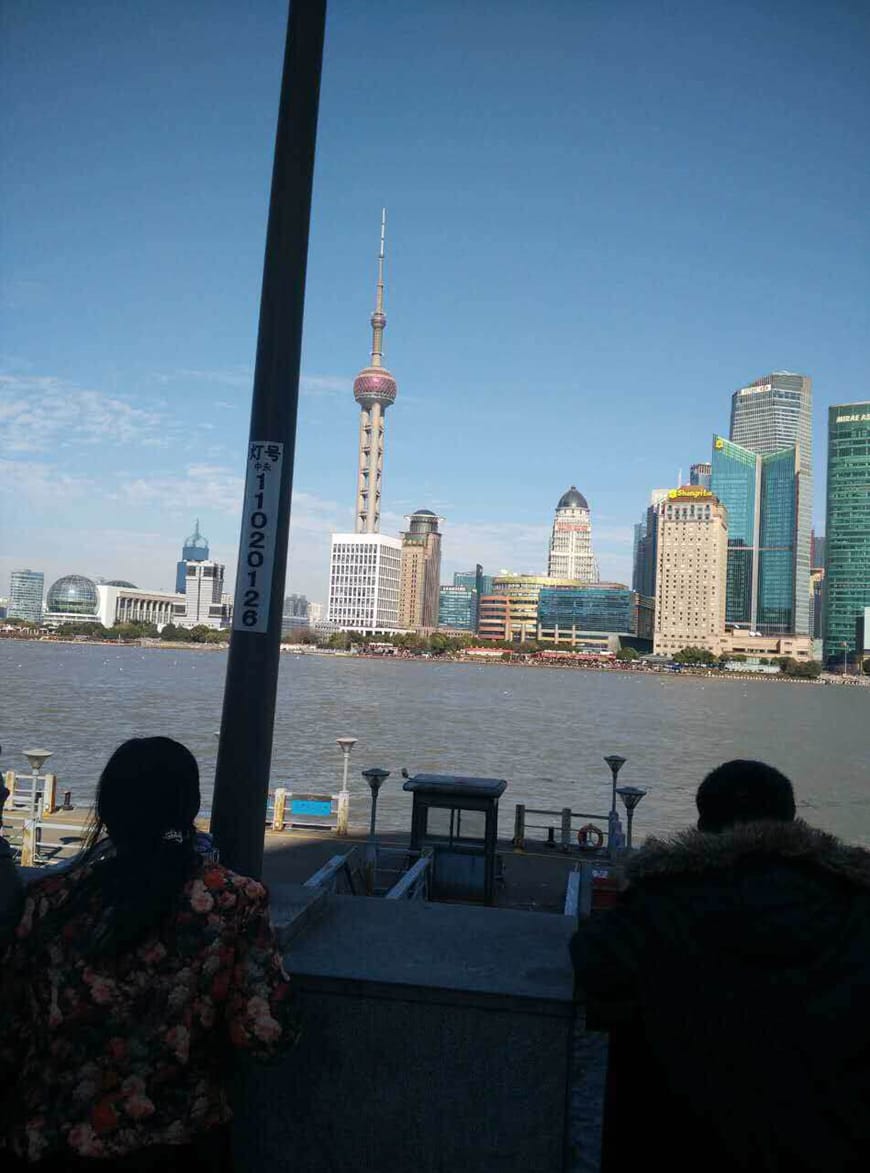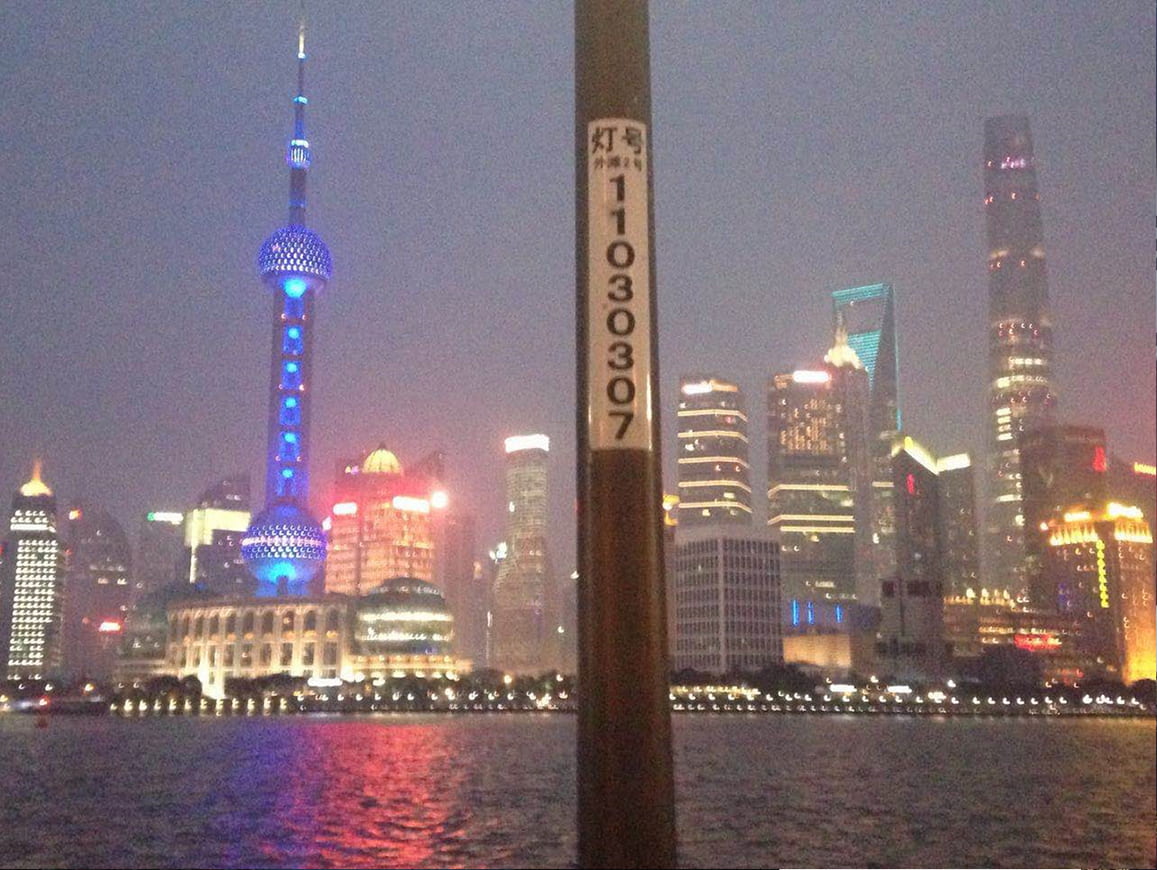 You can enjoy much of a Western atmosphere just by walking around The Bund. The Wing On department store (Chinese,
永安百貨
) is a long-established brand that especially stood out among the department stores known as the big four during the 1930s. Four department stores stood side by side, with a collection of fashion from around the world. They were famous as a shopping district equivalent to Paris and New York, and were recognized worldwide. In those days, Shanghainese women considered it a reason to feel proud if you could walk around the city wearing clothes bought at Wing On. If you have the chance to visit Shanghai, buying a souvenir at Wing On is sure to make it a memorable one.It's true Shanghai is considered a city of commerce, but with what I've shared so far, you may be wondering if it really is a city within China. Now let's go take a walk in another section of the city!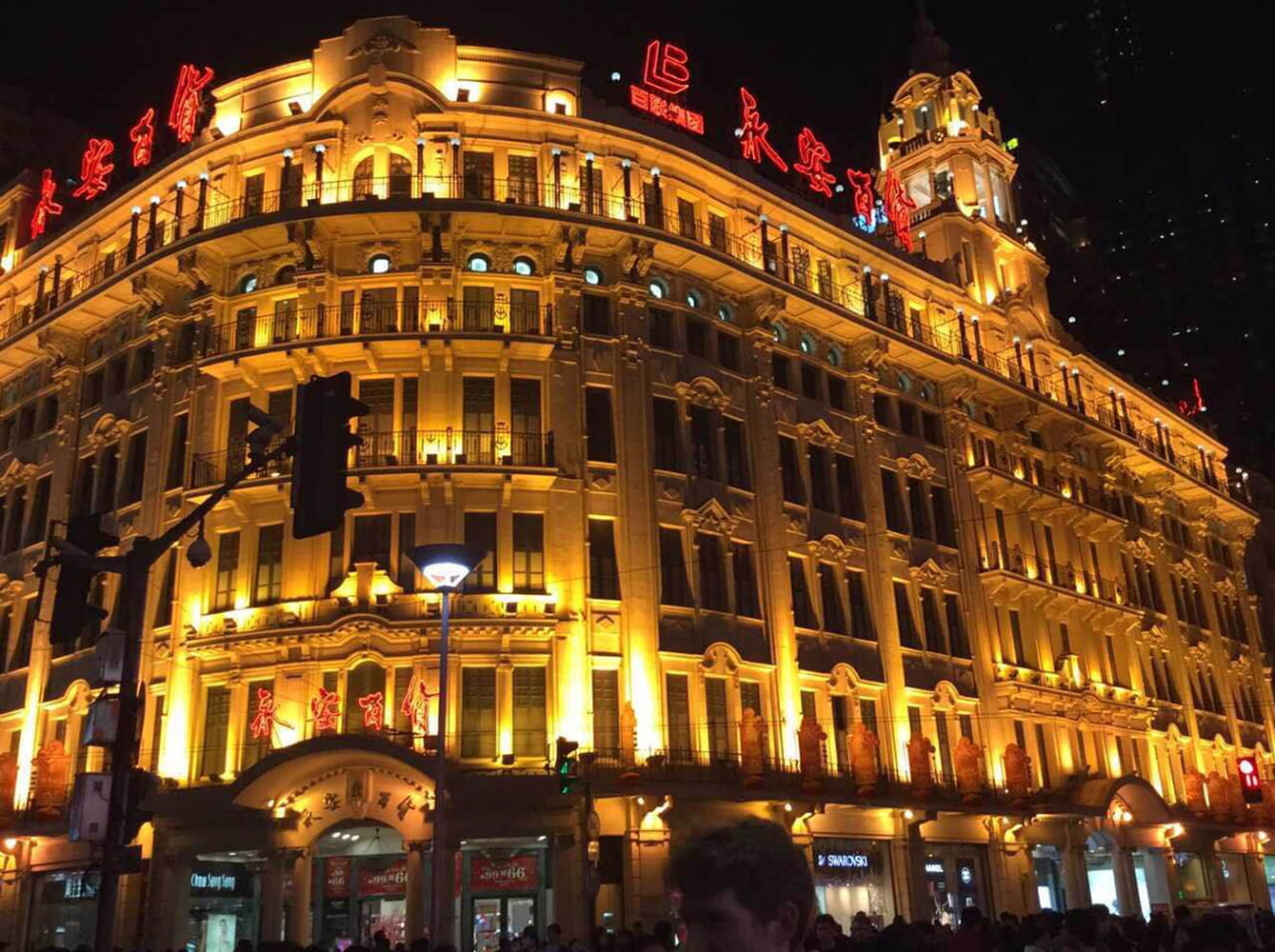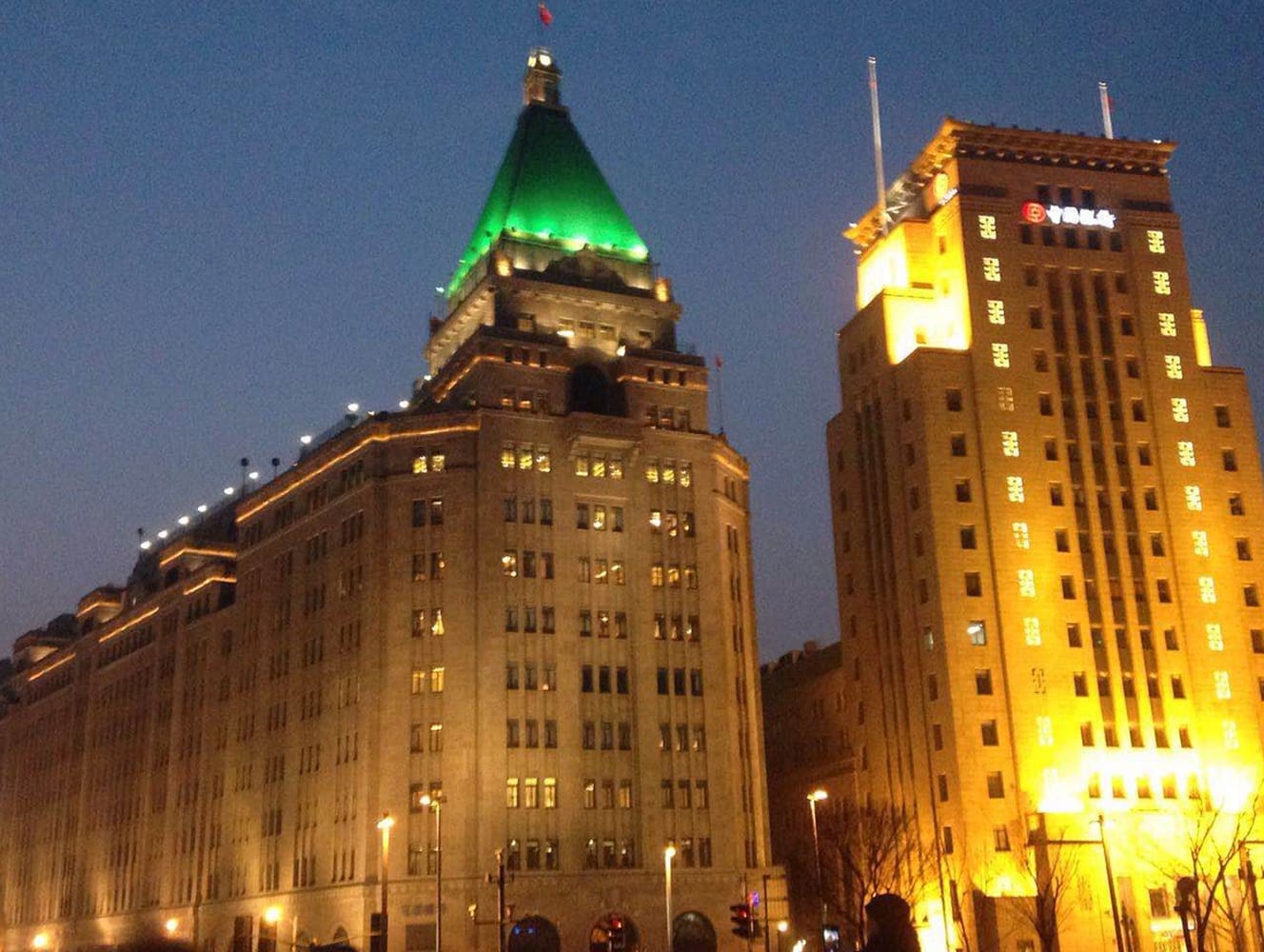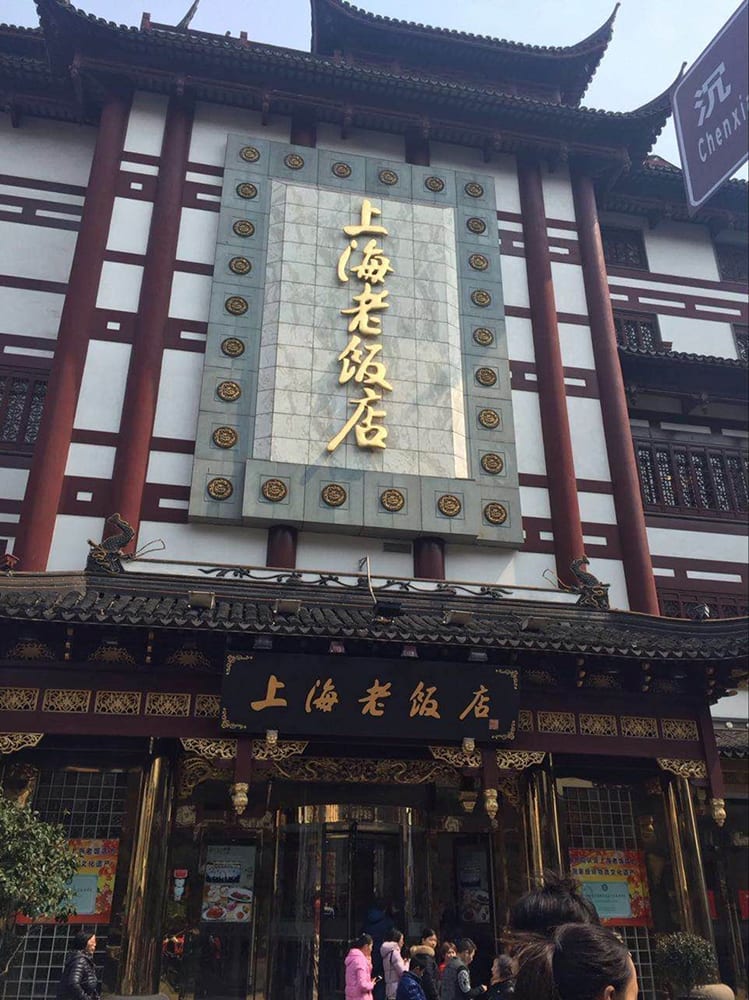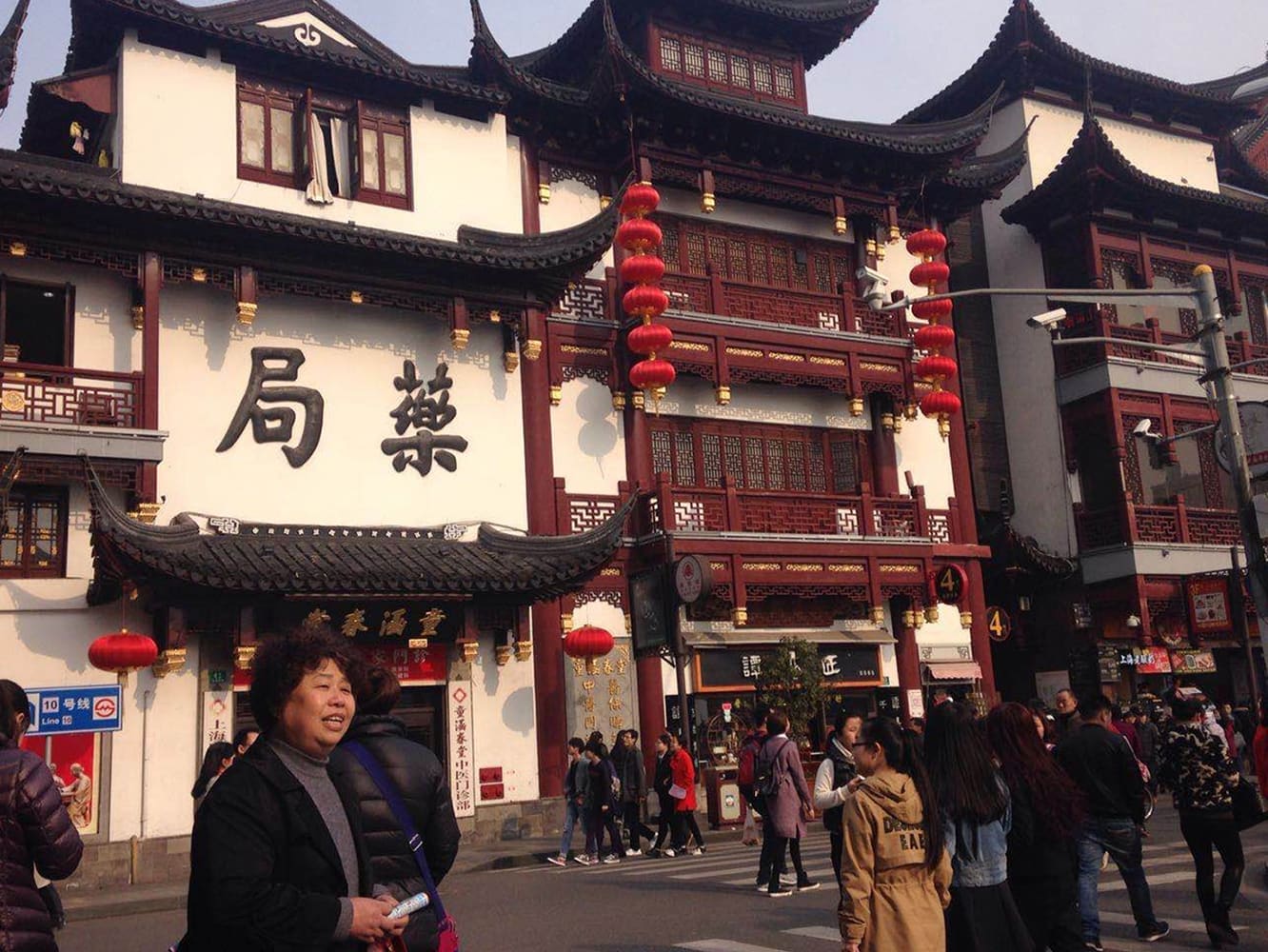 Even in Shanghai which is considered the commercial center of China, you can still enjoy the Chinese experience here. For instance, Shanghai Lao Fandian (written,
上海老飯店
) is a typical Chinese-style restaurant, and the word Lao (written,
老
), which means "long-established," is often seen in front of restaurant names. If you see names like Lao Fandian (
老飯店
), Lao Shanghai (
老上海
) or Lao Fengwei (
老風味
), then you can expect to enjoy food from the old days. In addition to restaurants, you can also see old-fashioned drugstores as you stroll around the city of Shanghai. Its Chinese-style red pillars and tiled roof are features of a Chinese-style building. As the first commercialized city of China, you can enjoy a blend of the two faces of China and the West in Shanghai, which retains some features of 19th century Western culture.