A little late, but… Happy Halloween!
The article I wrote around this time last year talked about how Halloween has its origins in the Celt people of Ireland. Well, this year I had a ton of fun again, so I'm going to start off by just showing you some pictures!
Here's a little friendly horror for you—groups of people dancing in costume.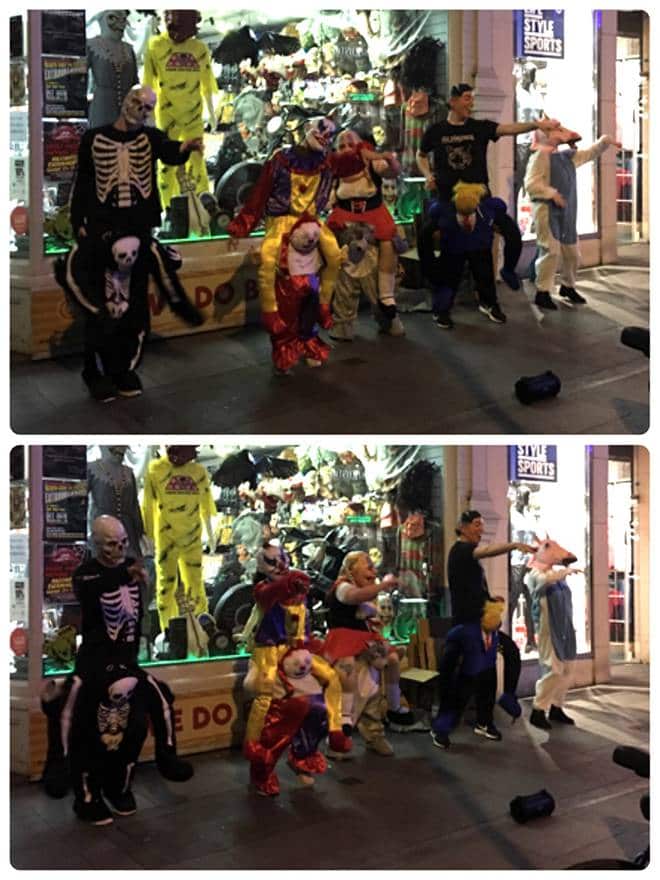 This is something that amazed me when I first got here, but there are event-specific shops that temporarily pop up here and there at this time of year. They don't really seem temporary—but as soon as the event is over they disappear completely and the shop just goes back to whatever it was before! lol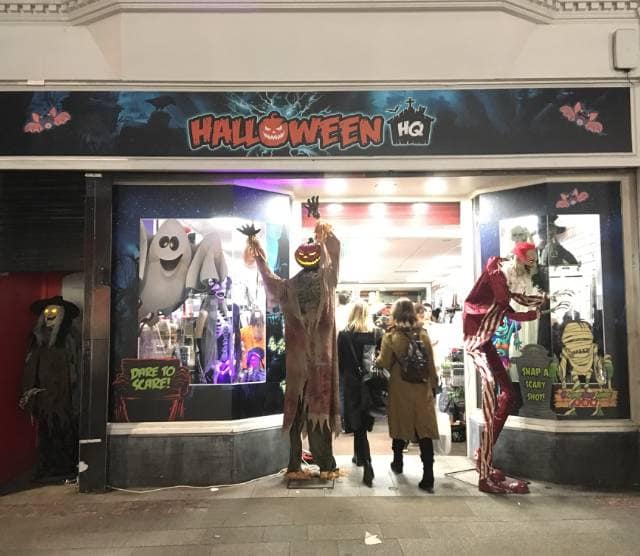 Speaking of events (and getting off topic a bit), the Pope, who is the head of the Catholic church, visited Dublin this year, and this is one way people got into it. Like he's some kind of movie star or something. lol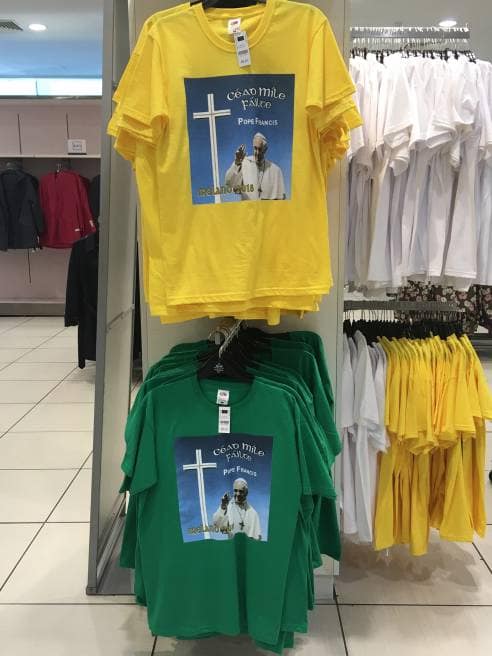 Moving on to my main topic, you may know about Daylight Saving Time, which a surprising number of countries have adopted in addition to Ireland. In Ireland, it starts at 12:00 AM on the last Sunday in March and goes until 12:00 AM on the last Sunday of October. Ireland is on the same time zone as London along the prime meridian, making it nine hours behind Japan—but in summer, that time difference shrinks by one hour.
Enjoy my clueless reaction to the whole thing in this conversation I had with a friend my first year here.
Friend: We're going to turn the clocks back an hour.
Me: Huh?
Friend: It's great, we get to sleep an extra hour.
Me: Wait, I don't get it. What?
Friend: We can wake up an hour later than usual.
Me: You're saying it's going to be a 25-hour day?
I seriously had no idea what she was saying lol. But that made me even more curious so the moment it struck midnight I was staring at my phone and… a miracle! It jumped back an hour! What a crazy change! (Actually I still don't really get it…) I still remember cracking myself up as I went to sleep
Now we're four years in, the seventh time it happened, on the last Sunday in October. I felt like I finally understood it (took me long enough). I've written several times about how much daylight we have in the summer, but the days start getting shorter once we move into October, and by the fourth week it's still not fully light out when I leave the house at 8 AM (as you might have guessed, it's incredibly depressing to have to go to work like that). On the night before the clock finally jumped back, I went to bed around 10 PM because I had to get up at 8 AM the next morning to be somewhere. But when I woke up, it was already light outside. Of course I freaked out—normally it would still be a little dark at 8 AM. But when I looked at the clock, I figured it out through my morning brain fog. It was because of Daylight Saving Time (super slow, right?)
Did you get all that? Put simply, it was as bright at 8 AM as it would have been at 9 AM the day before. That's because we dialed back the hour we went forward in summer overnight, so 9 AM was now 8 AM! And, even though I went to bed at 10 PM the night before and got up at 8 AM, I still got 11 hours of sleep (which I didn't realize until I just wrote that, proving that I slept way too long lol). And yeah, I definitely heard my friend's voice in my head saying we get to sleep an extra hour… and no, it's not a 25-hour day lol!
Now, the sun is apparently rising around 7:30 AM and setting about 4:40 PM. The days are going to keep getting shorter as we head into the long winter, but I'm going to try to keep my spirits up and not let it get to me!