Wherever you go in San Paolo, you are sure to come across a bakery pretty soon. Round about the 1940s, more than 50% of bakery owners were Portuguese immigrants, and the notion that "a baker must be Portuguese" remains widely held even today.   Now, back in my childhood – as I remember – bakeries were places you would visit early in the morning to buy freshly-baked bread, which you would then eat back at home. Back then, they mainly stocked breakfast foods such as milk, butter, ham and cheese. A popular item in the bakeries here is pão francês, a 50-gram roll with a soft, white inside and a crunchy outside. It's the bread Brazilians simply can't do without at the breakfast table.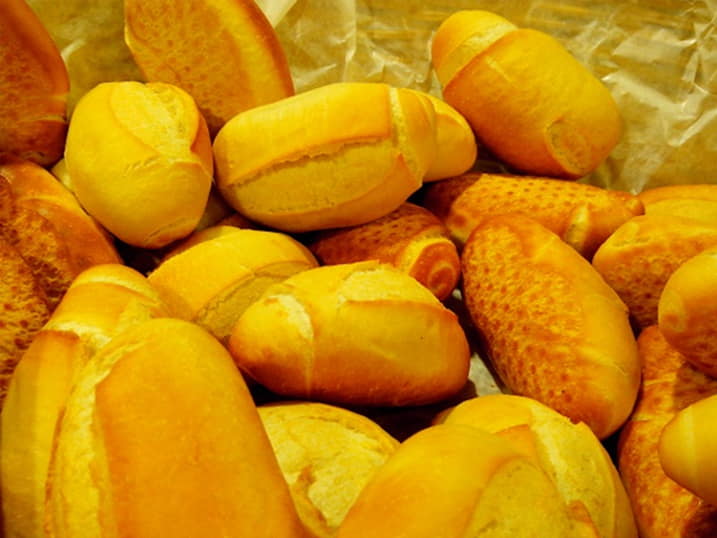 Since the 1990s, more stylish cafes and the like with a focus on product quality have grown increasingly popular, causing bakeries to switch to the concept of "not being outdone by convenience stores and supermarkets."  The new plans for bakeries have seen them fitted with a more modern interior decor, and stocked with a larger variety of breads and other items. In addition to the traditional cheese and ham, the many items on display now include cookies, chocolates, shortcakes, cakes, ice creams, sandwiches, tarts, yoghurts, nut spread, jam, pate and drinks. Tables have been placed in shop corners allowing for people to enjoy a little coffee and have a talk with their friends. As bakeries are open from 6 a.m. to 10 p.m., they really are quite convenient for visiting throughout the day. And the shops with large floor spaces have even become places where we can eat breakfast and lunch.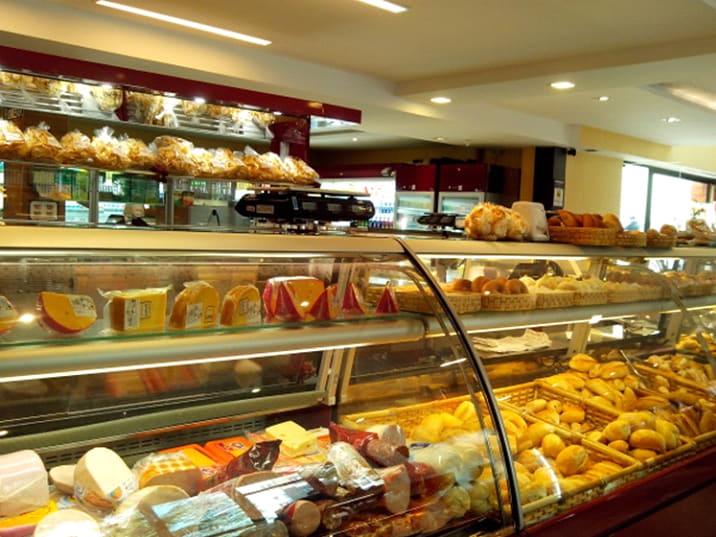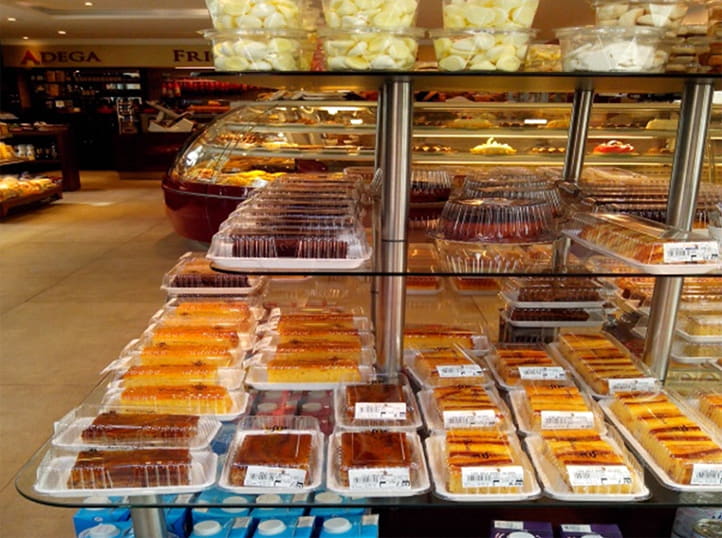 Lunch at the bakery is not a buffet-style affair, but rather "por quilo" (per kilogram)-style. The system sees the price of goods set by the kilo, meaning that you learn how much everything costs by weighing your plate. You basically fill your plate with as many of your favorite items as you like, and pay only what everything weighs. It's a really convenient system if you are either in a hurry or following a diet with strict limits on food intake.  It's also very popular with people who only have short lunch breaks. And of course, the "por quilo" system is not limited to bakeries, but also a feature of restaurants.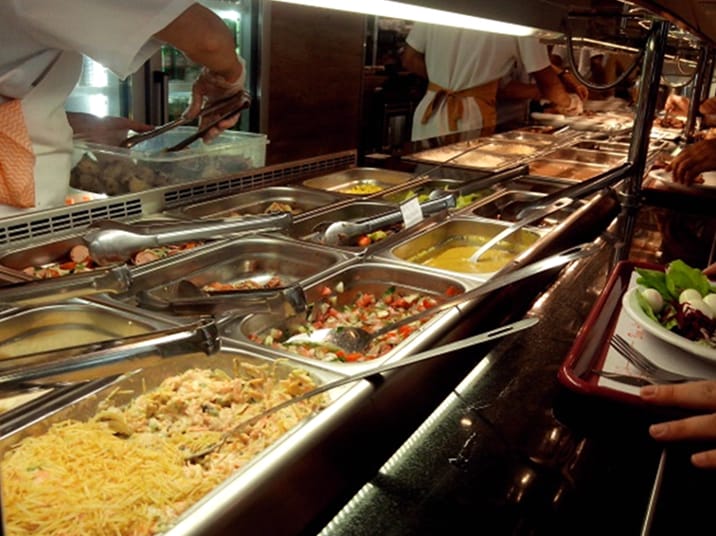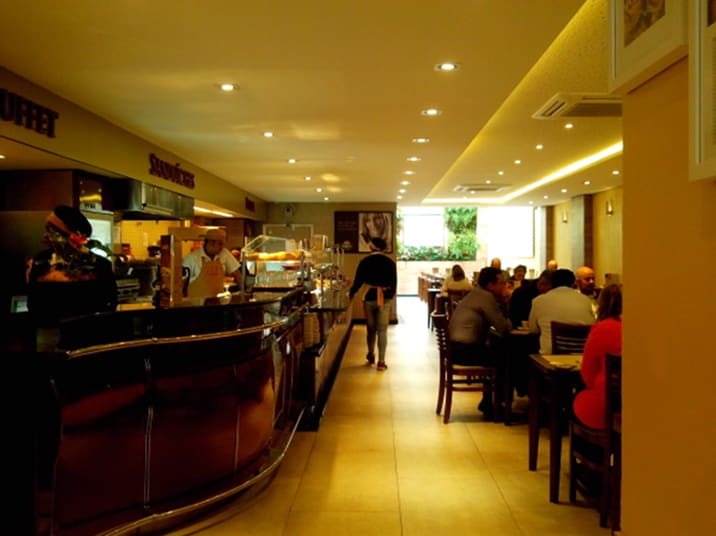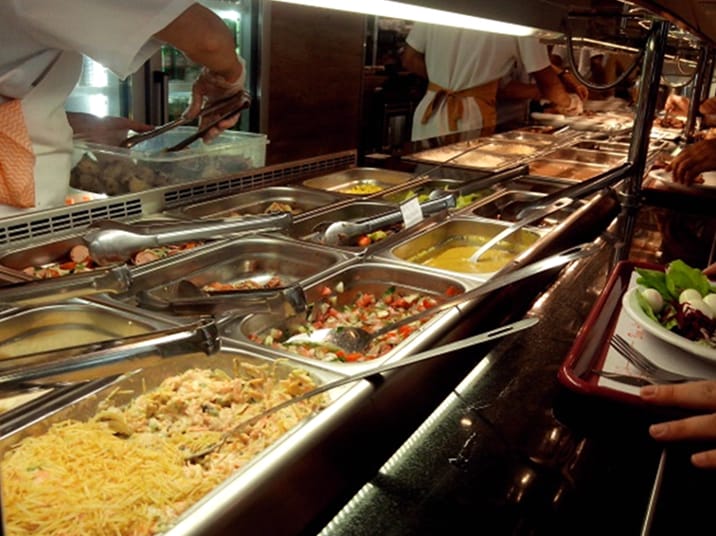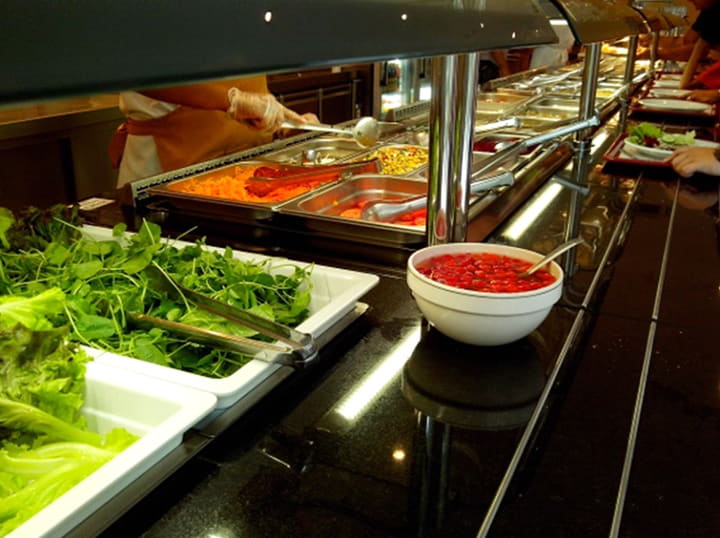 Bakeries are not only about buying the goods on display. You can also order cakes and sandwiches, and have them delivered to wherever you are. This system seems often used for office birthday parties and for food during company meeting breaks.   There's so many motives for going to the bakery: perhaps after your morning walk, or on the way to work, because you want to kill time before meeting someone, or because you're taking a stroll with the entire family. I'm just happy that you can freely wander into a bakery whenever you want.