I have childhood memories of going to Japan and my grandmother ordering home delivered ramen. I remember it tasted really good and I was amazed that in Japan they deliver piping hot food to your home. I think that must be when I first discovered really good ramen.
In Brazil, they first started making instant ramen commercially in 1965. It was Myojo Foods who was selling it then, so Brazilians called instant ramen "miojo." It soon became popular here too because it's cheap and easy to prepare. From that time on you could easily find it in supermarkets, and every home always had "miojo" in the cupboard. Data for world-wide consumption of instant ramen from 2013 put Brazil in an amazing 10th place. Brazilians' favorite ramen is soft noodles with local chicken flavor. There certainly is no miso ramen or soy ramen in Brazilian cooking, so perhaps they 're isn't the taste for them here.
More than 10-years ago now, a ramen restaurant called Aska opened in Oriental Town and attracted customers for their house noodles. Brazilians and people of Japanese descent who were familiar with the taste of instant ramen only were amazed by authentic Japanese ramen. Aska has done very well and even now there is always a queue. Aska serves really good tasting ramen, and it's cheap, so it's popular.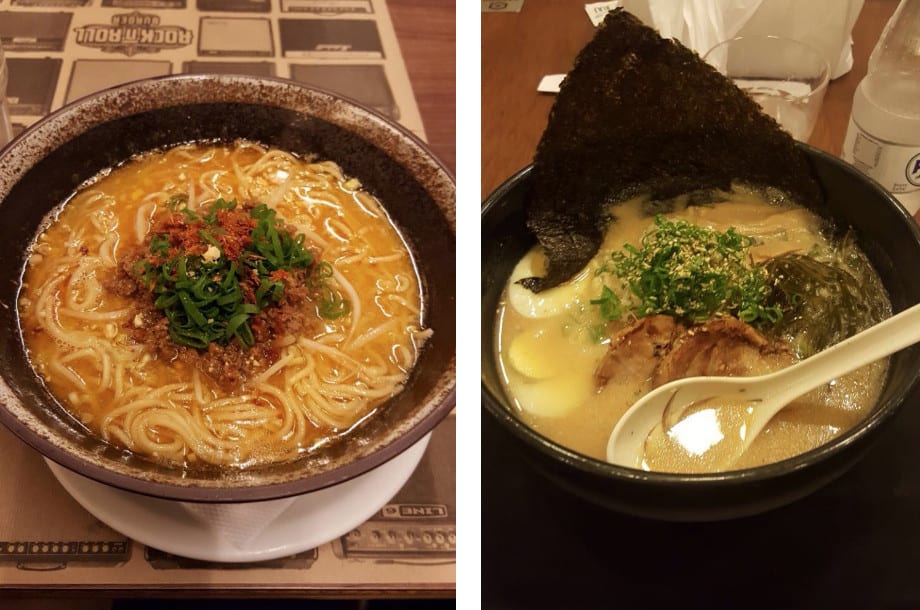 Since a company called MN Food started making ramen noodles in 2006 in Mogi das Cruzes, a municipality on the outskirts of São Paulo, Japanese pubs and restaurants have started serving really good ramen. In 2015, a noodle manufacturer called Shinki opened in São Paulo and has been supplying noodles to popular Japanese restaurants. Then Jojo, a ramen restaurant that opened in May 2016, attracted the spotlight by bringing over the owner of a Tokyo ramen restaurant. He managed to make ramen with the same flavor as the ramen served in Japan, but using Brazilian ingredients, not only noodles, but soy sauce, miso, and so on, by visiting farmers of Japanese descent. It was so popular that straight after opening there was a 2-hour wait. Now, around 2-years later, there are always a few people lined up before opening.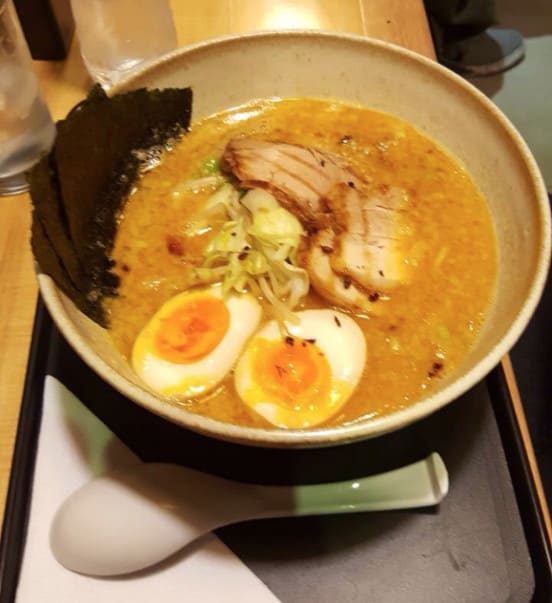 Since Jojo Ramen was such a hit, ramen restaurants have opened one after the other. São Paulo is in the middle of real ramen boom. It already has more than 10 ramen restaurants. And São Paulo has more than 10 of the well-known Sukiya gyudon (beef on rice) restaurants, which also serve ramen and seem to be popular.
People are blogging and posting on Instagram about the ramen at the various restaurants, which is probably driving the desire to get out and eat some ramen, because every restaurant seems to be doing very well.
In Japan, ramen is considered a little like fast food because you can eat it so quickly and it's cheap. But not here. The custom in Brazil is to take more rather than less time over your meal. People eat at restaurants at their leisure, eating lunch with work colleagues and dinner with family or friends, so it's the same with ramen restaurants. While in Japan people are very careful to "eat up before the noodles go soggy," there's no such thing here.
And it seems to me that most of them have a stylish, modern décor, rather than a homely feel because the customers are in the restaurant for a long time. I guess that is in keeping with Brazilian preferences.