A northestern Brazilian cuisine restaurant named Mocotó ("calf's foot jelly") opened in the northern part of Sao Paolo in 1973, the owner has been working hard to support his family ever since. Since second-generation chef Rodrigo de Oliveira took over in 2004, knowledge of the restaurant started spreading to people in other regions, and in 2012 Newsweek magazine placed it on its list of the 101 best restaurants in the world. It became a very famous northeastern Brazilian cuisine restaurant in Sao Paolo.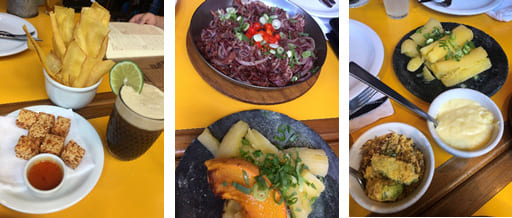 The restaurant is located roughly 11 km from the center of Sao Paolo, in a residential area about 25 minutes away by car. It's particularly crowded on the weekends, and though it opens at 11:30, they start giving out queue tickets around 11:00. By noontime there is a two-hour wait. Brazilians tend to relax and have late lunches around 1:00 on the weekends, but they'll get up early in order to go to this restaurant.
The restaurant has a simple, cozy atmosphere, and the staff are kind and work quickly. The recommended dish is mocotó favada, a stew made with calf's foot jelly and beans. Other items on the menu include dried beef dishes and cuisine using coconut milk. The diced tapioca is also popular.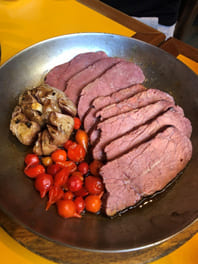 An ingredient that is used in many northeastern dishes is the cassava root, known in Brazil as mandioca or manihot. There are a variety of ways to prepare it, including slicing it thinly and making it into chips, boiling it with salt, and frying it. It is sold in a peeled state at open-air markets.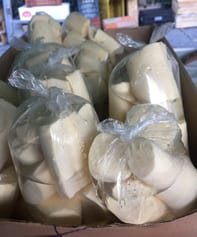 Cassava is grown in areas such as Nigeria, Thailand, Brazil, Indonesia, and Angola. It is grown in the northern and northeastern areas of Brazil and is an essential part of the typical Brazilian diet. In addition to the previously mentioned cooking methods, cassava can also be ground into flour and used to make bread and cakes. There is also farofa, a toasted dish made with butter, chopped onions, bacon, olives, and cassava flour that always accompanies meat dishes at the dinner table.
Also, the starch of the plant is what we call tapioca.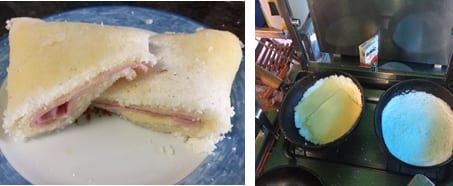 In Brazil, the word "tapioca" refers to a type of pancake made with cassava starch and served with ham and cheese. However, the word eventually came to be the term used for cassava starch itself. The reason for that is likely because, while it is sold at markets as white powder in plastic bags, with "cassava starch" written on it, in even bigger writing is the word "tapioca".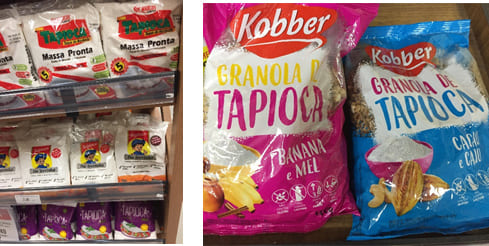 Since tapioca is gluten-free, it's a good ingredient for use by people with celiac disease, and because it plays a role in quick energy recovery, it is also used for dieting. However, since there are 130 calories in 100 grams of tapioca, you can't eat too much of it.
In 2014 there were numerous articles about a so-called tapioca boom, and in 2016 there were seven shops in Sao Paolo where tapioca was available. Deserts include tapioca ice cream, tapioca crepes, and tapioca pudding.
Another food I recently saw at the supermarket was cereal flakes with tapioca in them. I can only assume that more variations on tapioca will come out in the future. Please give them a try if you can.