Australia has several stores that are similar to Japan's "home centers"  and Bunnings Warehouse is most likely the largest chain of such home improvement stores. It's a large-scale store where you can find everything you need for renovating your home including tools, paint, cement, lumber, tiles, piping, outdoor goods, gardening goods, plants and storage goods. Business hours differ slightly depending on the store but are generally around 6:30 a.m. to 9:00 p.m. on weekdays. You can tell they are motivated when considering how small businesses and smaller stores close around 5:00 or 6:00 p.m. on weekdays and 4:00 p.m. on weekends. Since construction work and landscaping is done from early in the morning, it's very convenient that workers can purchase the necessary parts and materials in the early hours. I recently went to a Bunnings Warehouse store close to my workplace.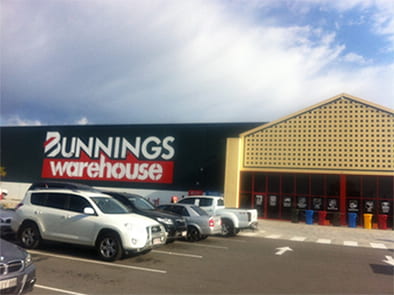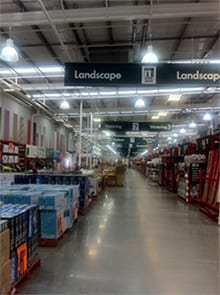 The store's sign with their trademark colors of green and red are plain as day even from a distance. As with other Bunnings stores, this one had a large parking lot and in each section of this large store there were staff dressed in a green shirt and a red apron.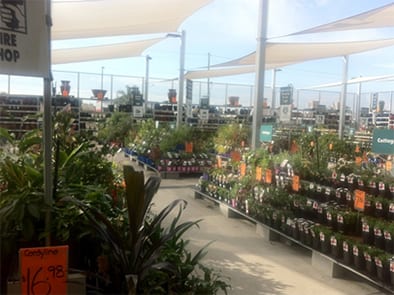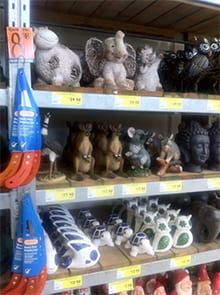 At the plants and gardening goods section where they make use of outdoor space, I found garden ornaments like cute kangaroos and koalas. Well, perhaps those are a little too Australian. Dwarves, angels and Buddha-like ornaments are more popular.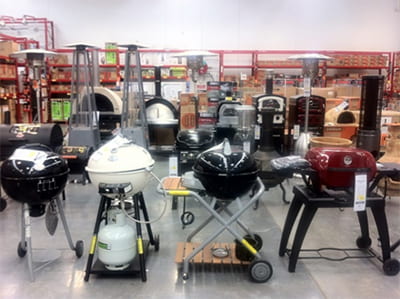 Bunnings offers an abundant selection of barbecue goods as well. In Australia, everyone loves barbecue so much that you can say that any family that lives in a single-story house owns at least one barbecue grill.A wide range of items is offered, from relatively compact barbecue sets like the ones towards the front in the picture to larger, full-on barbecue sets.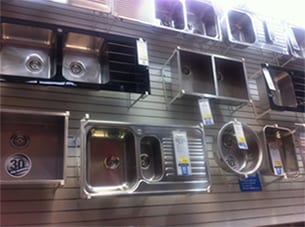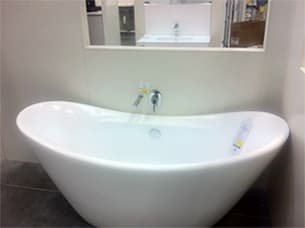 Kitchen sinks and bathtubs that are rarely seen in Japan's "home centers"  are sold as well. Recently, this type of bathtub is popular here.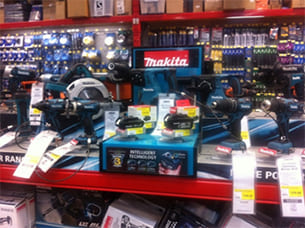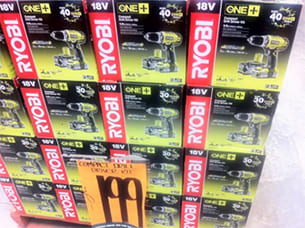 Japanese products are popular when it comes to power tools, just as in cars and electronics.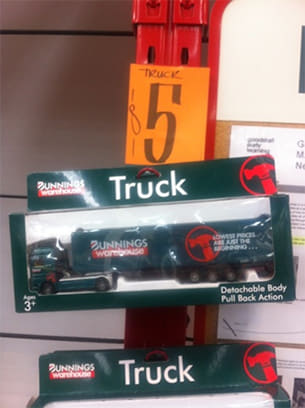 I also found this cute toy-version of the Bunnings truck. In Japanese money it is about 450 yen. Bunnings' advertisements, like in the picture on the right, are all illustrations of the products and never photos for some reason. Their commercials on TV also use these product illustrations. I feel that the "home centers" in Japan offer quite a selection, but the lawn mowers, balcony sofas and tables, large flower pots and ornaments for the garden are very much like Australia where houses and apartments properties are more spacious. It would probably be very interesting to go around stores in other countries as well to see how their distinctive national characteristics are reflected in their assortment of products.