While you may think that the beach is an integral part of Gold Coast lifestyle, in actual fact, if you go a little further inland, you can find many forests and mountains designated as national parks. Australians can certainly enjoy their leisure time in this hinterland too! You only need to travel 30 or 40 minutes by car to get some of them, and it's this sheer accessibility which is another of the Gold Coast's charms. You can, for example, freely and easily go to the beach on Saturday and the mountains on Sunday. Mount Warning, which I shall introduce to you today, is one of Australia's most popular mountains, and its nine-kilometer hiking course can be freely enjoyed by both adults and children alike. This mountain may be a renowned holy site for Australian aborigines and a well-known "power spot," but the average Australian would rather go there simply to enjoy some mountain climbing. Also, as the area plays host to a collection of plants from subtropical, dry, temperate and cold zones, you can see many species that you would likely never find in your own country.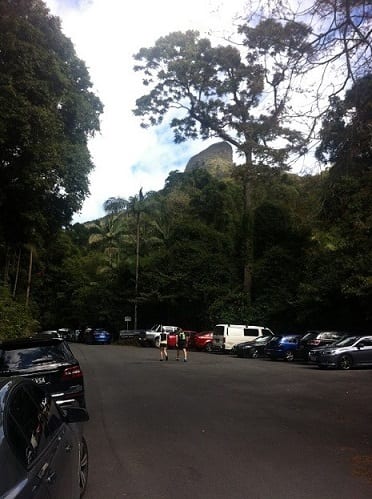 If you set out a little late, you'll find that all the parking spaces are full! Even the sides of the road are teeming with parked cars tightly-packed together. You can climb all the way up Mount Warning, even though the jagged summit – which you can see in the picture – is actually a rock face.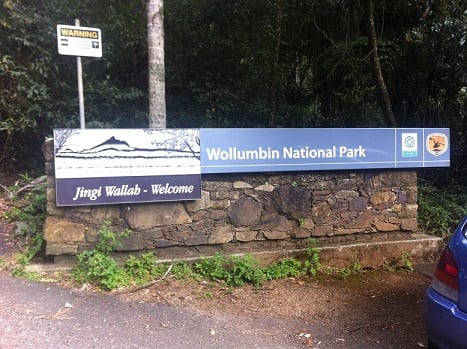 Mount Warning is referred to as "Wollumbin" in Aboriginal dialect.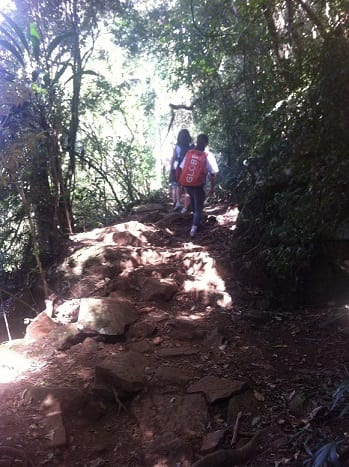 Wherever you go mountain climbing around the world, you exchange greetings like "Hello!" and "Hi!" to anyone you happen to meet along the way. But because it's Australia, you'll also likely be greeted with: "G'day!" You'll also see people strolling up the slopes alone while listening to music, and families walking up while carrying babies!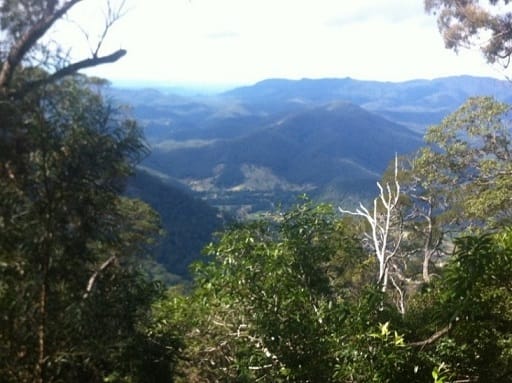 The view from the halfway point. As the weather was fine and we had no mist on the day, we could fully savor the beautiful landscape.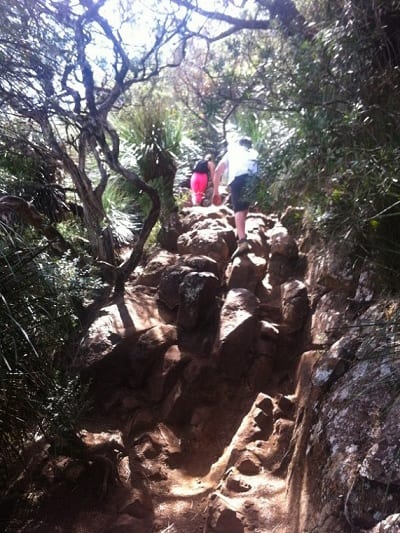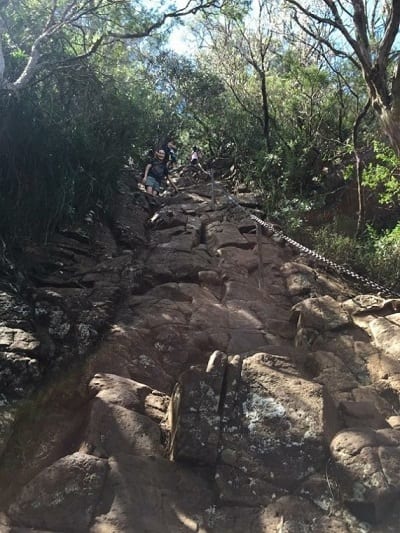 The rock climb prior to the summit can either be viewed as a fun local feature or a barrier! As you can see from the photograph, it's a pretty steep slope which you have to climb by using a chain. And as there's only one chain, those going up and those going down must use it in turns!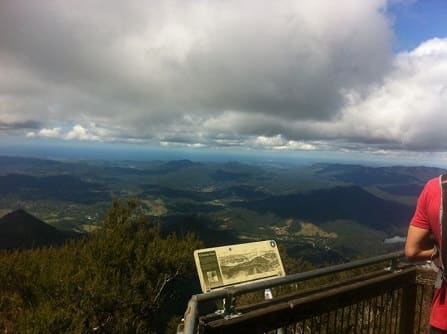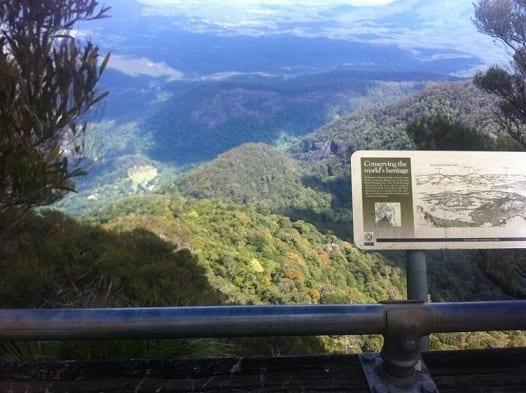 And now, over the final barrier and up to the summit! Not only do you have the sense of achievement at having scaled a steep rock face, but also a grand 360-degree view which really makes you feel you want to come here again. Everyone finds enjoyment in different ways up here, be it by munching sandwiches or apples, taking photographs, or simply having a relaxing break while chatting. Although it takes about two hours to climb and about 100 minutes to descend, I spent a really invigorating day here talking to my friends in an excursion-style atmosphere, and breathing in large amounts of clean forest air!