Come the Australian weekend and markets will open up in each and every town. In today's blog, I'll write a bit about Byron Bay Market, which opens on the first Sunday of every month in Australia's easternmost town. It's a large-scale market by local standards and attracts considerable numbers of both locals and tourists alike. For a long time now, Byron Bay and its neighboring towns have gained fame as places for hippies to gather and set up home. Thus in the town center can you find a lineup of very "Byron Bay hippie-style" shops, specializing in accessories made from crystal or natural stone, hemp bags and clothes, wooden percussion instruments, and organic cosmetics.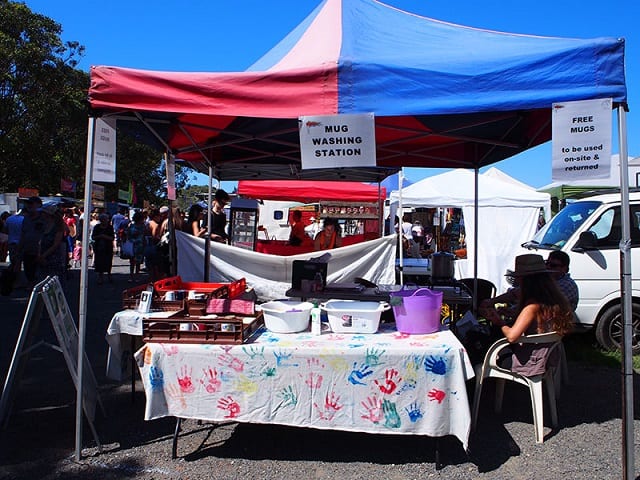 You can borrow a mug from the tent in the above picture, and have it filled up with every drink you buy inside the market place. You can then return the mug to the tent as you leave. What a great eco-friendly idea!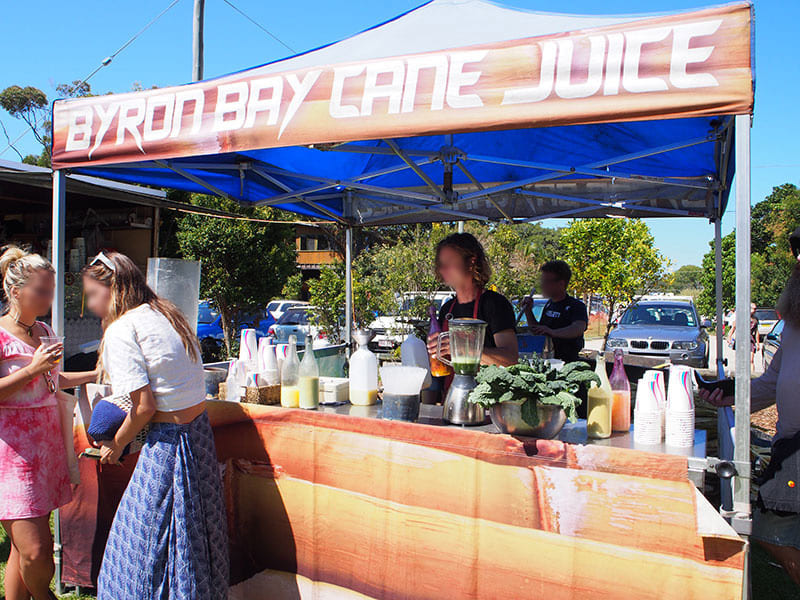 There are lots of sugarcane fields in the area surrounding Byron Bay, meaning that you can buy juice made 100% from local sugarcane at the market. I thought it'd be pretty sweet but it actually has a surprisingly light taste which is easy on the palate.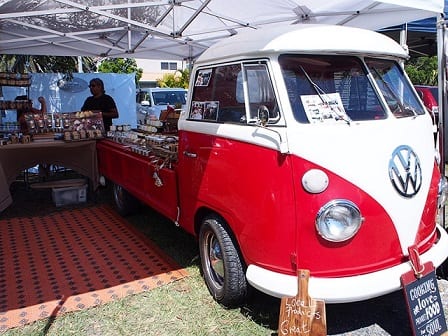 The Volkswagen camper van is also popular in Australia. Its roof rack is being used as a table to sell jam and tea.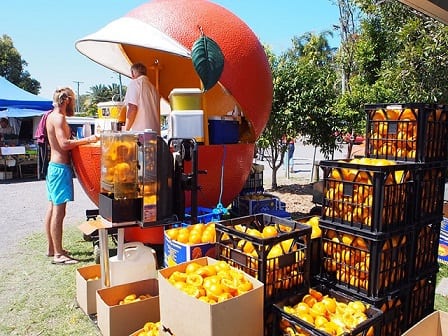 You can buy nice freshly-squeezed orange juice from the cute-looking orange-shaped stand.
  The bold, colorful look of these stores would be a rarity in my homeland of Japan. It's enjoyable merely to look at!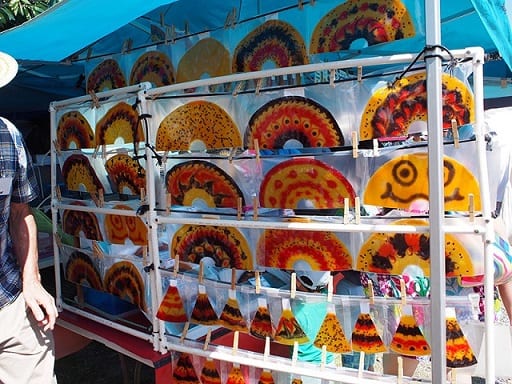 You can see colorful confectionery made from puréed and dried fruits  stretched to a paper-like thinness!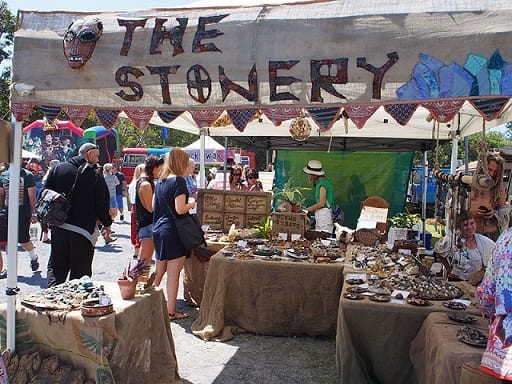 You have a shop selling crystals and natural stones, and accessories made from them.
  There are also a lot of outdoor stalls selling such delights as organic coffee and homemade furnace-grilled pizza. There was also a Japanese guy selling
gyoza
dumplings! You can take your time in the food area while having a break from shopping. There are so many shops I'd still like to write about, but that will have to wait until next time! Have fun reading my next blog!