There are all kinds of different potato chip varieties in Australia, and they're actually really good. You can get ones that are thin-cut, ruffled, or even thick ones that deliver a big, satisfying crunch. Incidentally, they're not called "potato chips" in Australia—just "chips". French fries are called "chips" here, too.
Smith's, which has been around since 1931, is the most popular brand—so popular that the name is basically synonymous with potato chips. Snack Brand Australia is the rival company to Smith's, selling brands like Kettle and Thins. The Kettle brand is also quite well-known, but because Snack Brand Australia bought the brand name from the American company Kettle Foods, the Kettle chips you see sold in Australia have different packaging and flavors from the ones you get in the US. Up until about five or six years ago, you'd only find what you'd call the classic potato chip flavors, but now they just keep coming out with flavors that you can hardly believe. For some reason the fancier, more gourmet flavors all seem to come in black packages, regardless of the brand. It probably makes them seem special or higher quality. I'll show you some of them below with pictures. These are just a tiny handful of the options that are available—if you include limited-edition flavors, there are easily more than a dozen to choose from.
★Red Rock Deli: Lime & Black Pepper
Thick potato chips that give you a nice hard crunch are delicious. This one has a pop of fresh lime and black pepper that brings out the potato flavor. They're light and addictive, so I'm a fan of these too.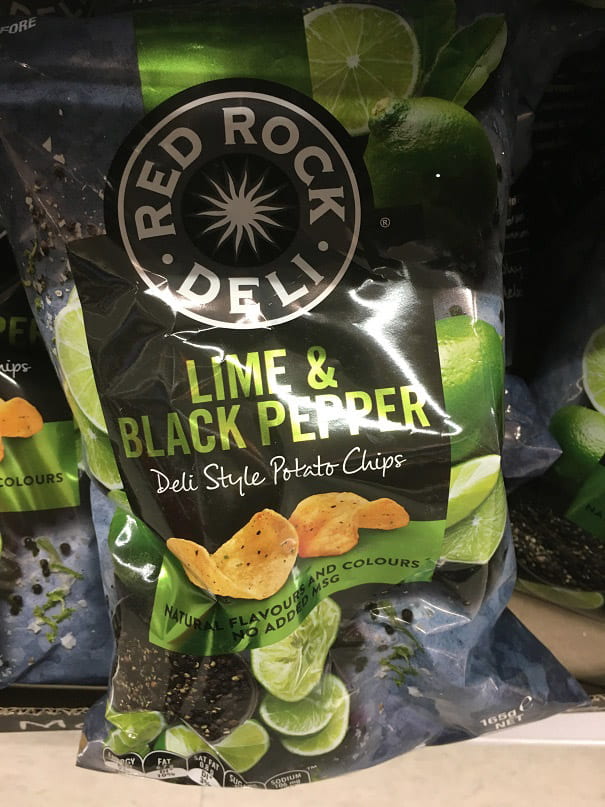 ★Red Rock Deli: Sea Salt & Black Truffle
This one says "Ultra Deluxe Potato Chips" right on the package. If you're a fan of truffles, it offers a delicate taste that you're sure to love.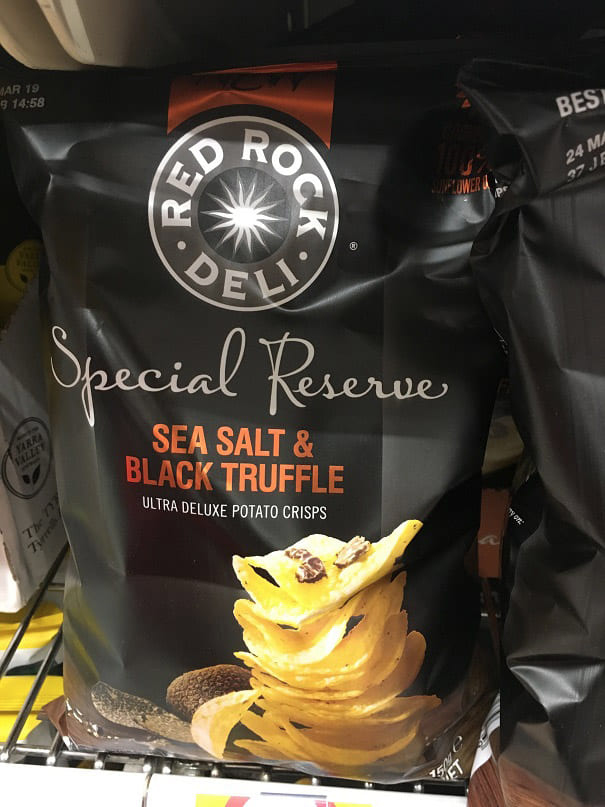 ★Kettle: Sweet Chilli & Sour Cream
Australians like to eat potato wedges (potatoes that are cut into thick wedges and fried) dipped in sour cream and sweet chili sauce, so this isn't an unfamiliar flavor if you're Aussie. A friend that visited me from Japan once fell in love with them and bought a ton to take back as souvenirs.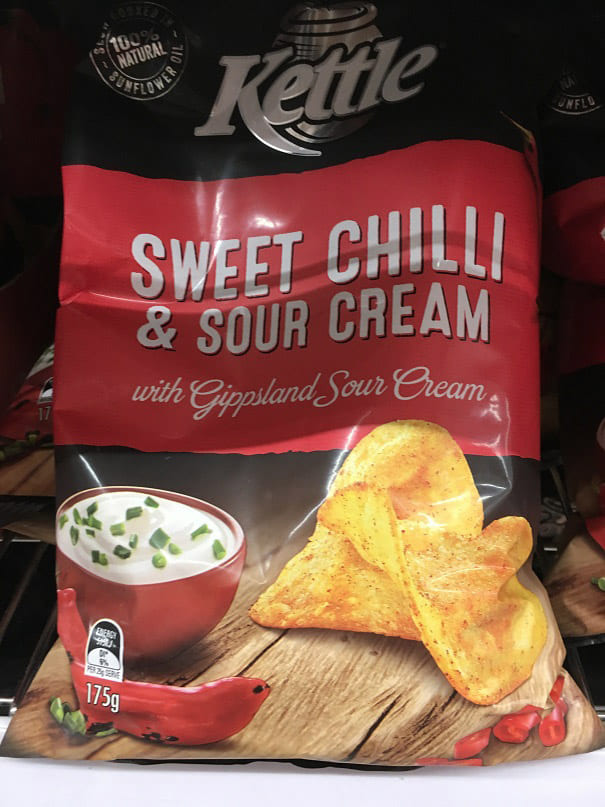 ★Kettle: Camembert & Fig
I had to gear myself up a bit to try these flavors, but when I finally did I found them to be unexpectedly light with a deliciously mild cheese flavor. I couldn't really taste the fig, though. In any case, they were good.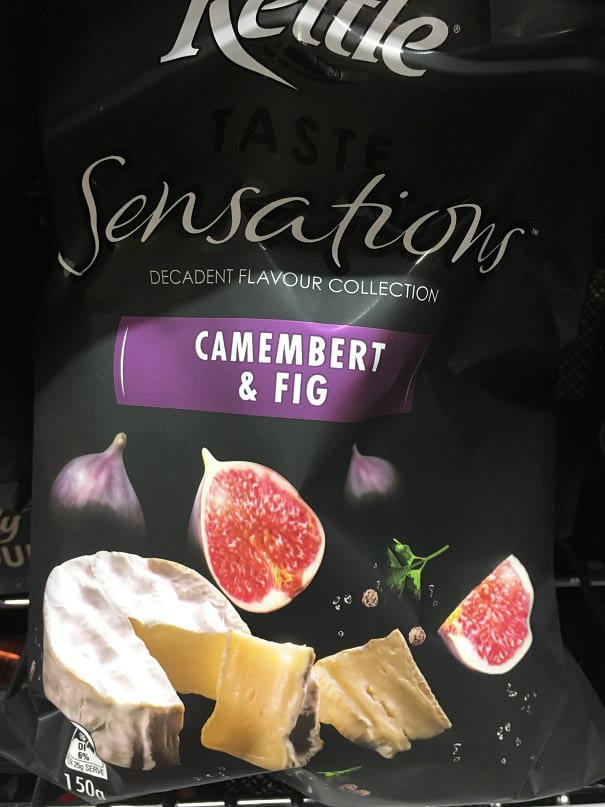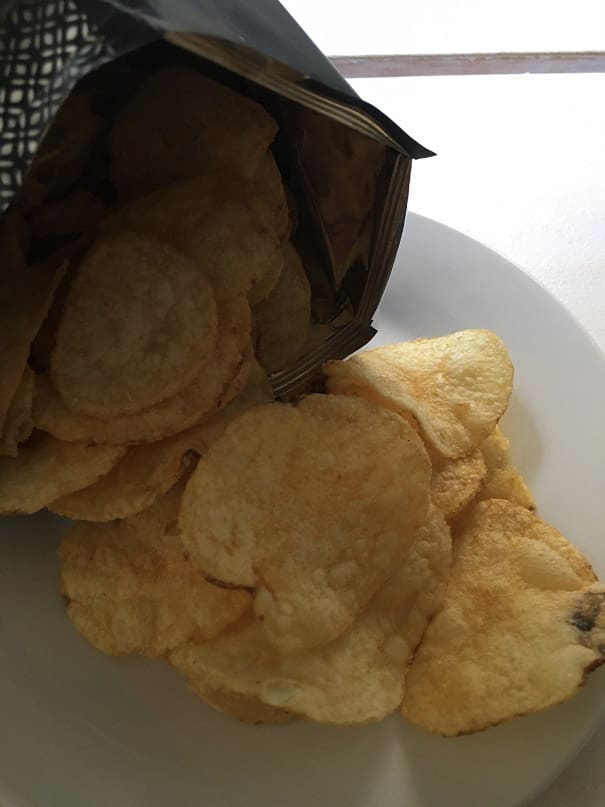 The package says that they're gluten-free and made without artificial colors, flavors, or MSG.
★Kettle: Mozzarella & Basil Pesto
This is one of those flavor combinations that seems like it should be on pasta or pizza. Mozzarella and basil for potatoes… I'm not a huge fan personally, so I haven't tried these (sorry!).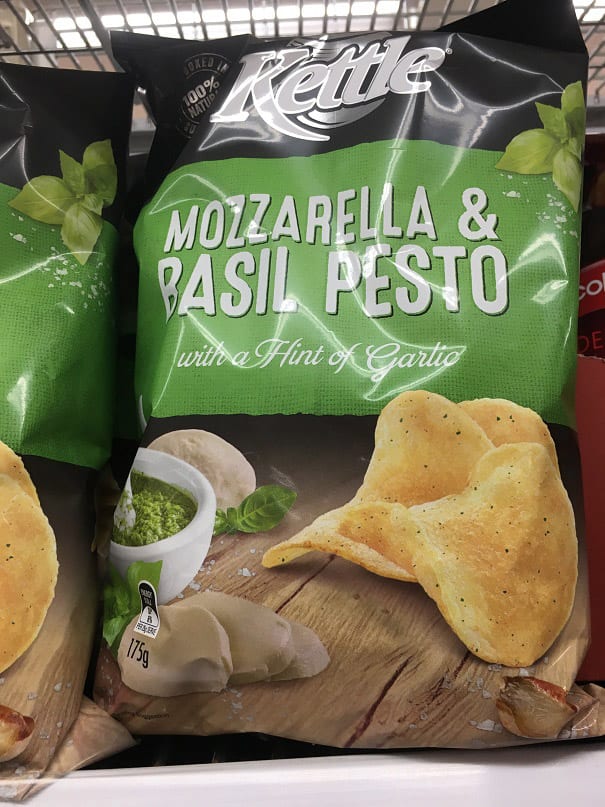 ★Kettle: Chipotle & Manuka Honey
Chipotle is a spice that is apparently made by drying and smoking chili peppers. The combination of chili and honey sounds good, but I think I mostly want to try them because they went to so much trouble to create this flavor (lol).
★Natural Chip Co: Tomato, Herbs & Spices
I love tomato, so I thought I'd like these, but I felt like the herbs were a little too much. I think the problem is that Smith's once came out with limited-edition Heinz ketchup chips called BIG Red that I got kind of obsessed with, so I couldn't help but compare these to those. I'm sure it's just a matter of preference though, because there are people who really find these delicious. Incidentally, this brand is 100% natural and made without any chemical seasonings.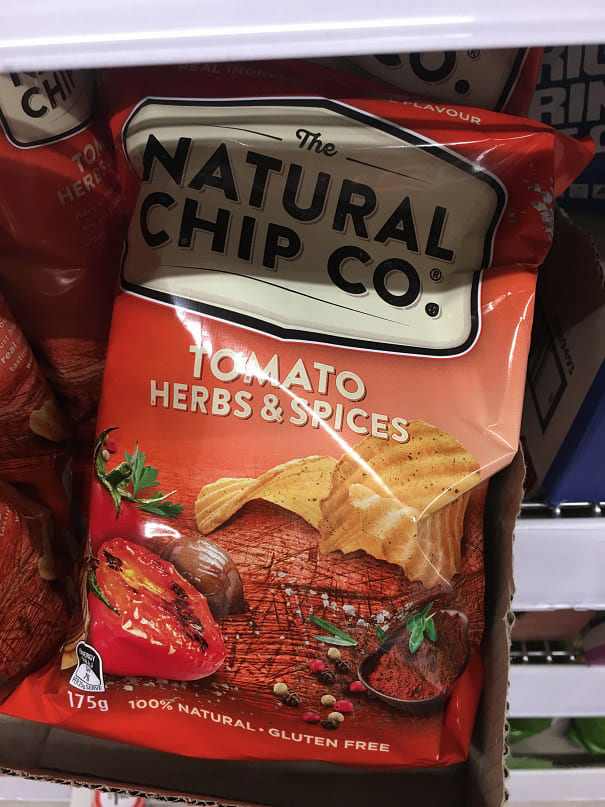 ★Smith's Thinly Cut: Roast Chicken & Thyme
These flavored chips are the thin-sliced variety from Thinly.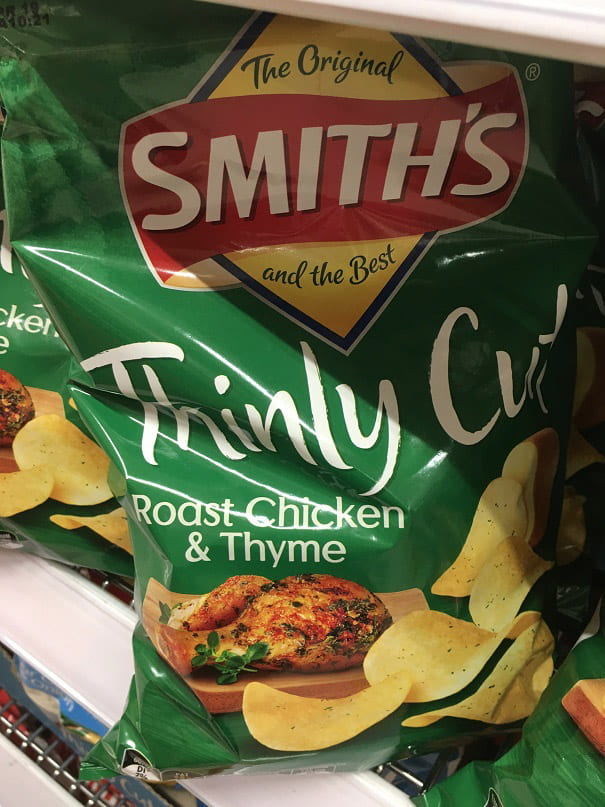 I've tried a lot of potato chip flavors, but personally I always end up buying something like classic sea salt. I'm looking forward to seeing what they come out with next!