Recently I came across a pop-up shop in a shopping center selling 2020 calendars and ended up having a quick look at them. There were calendars with beautiful photography, calendars for children, calendars with animals, and others that were kind of joke calendars. In today's digital age, I guess calendars on paper like this will disappear sooner or later. They already have a kind of nostalgic feel to them. Here are some of them, with photos.
A pop-up shop in a shopping center hallway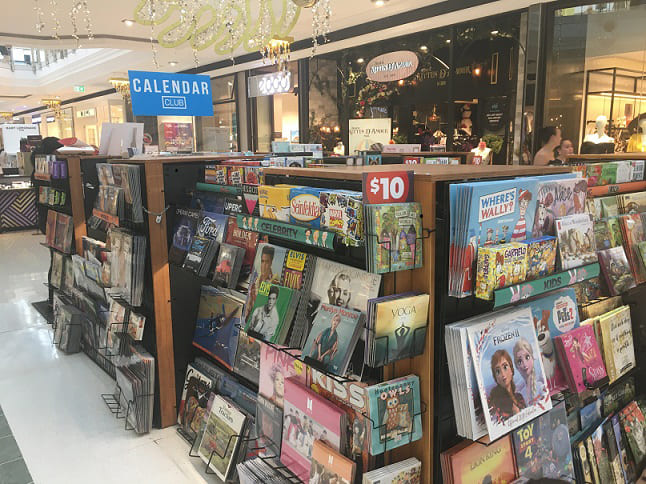 Holden - Classic Cars Calendar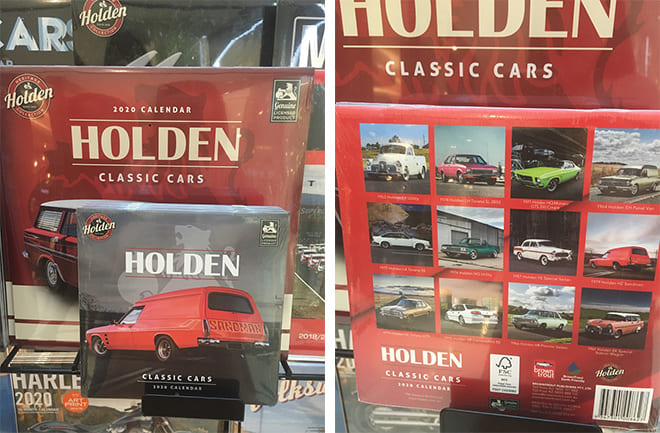 Holden is an Australian car manufacturer. In fact, it is the only car manufacturer in Australia, which means that all the other brands are from overseas. The lion's profile is its brand mark. Australians have long loved their Holden sports cars and utes, which are cars that look like a sedan in the front and have space in the back for transporting things. This is a collection calendar featuring some classic Holden cars. Seems like a good present for a car enthusiast.
Pokémon and Super Mario Calendars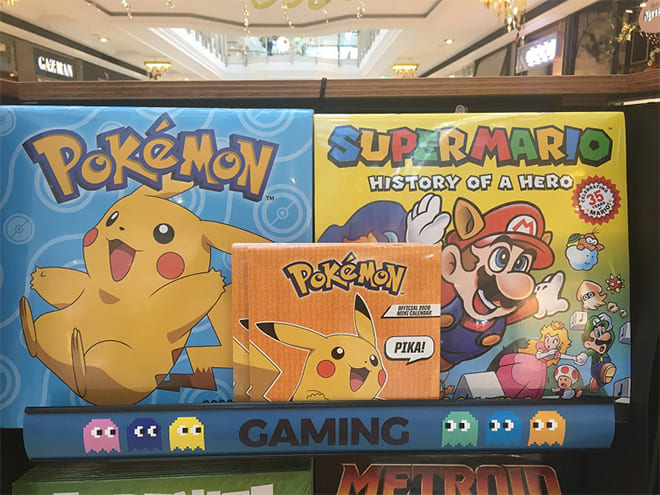 Pokémon is popular and quite well-known in Australia too. Japan is teeming with product, mascot, and other characters like this, so you're probably thinking, "Super Mario? Now?" There were also calendars featuring American comic characters, and so on.
Sloth Calendars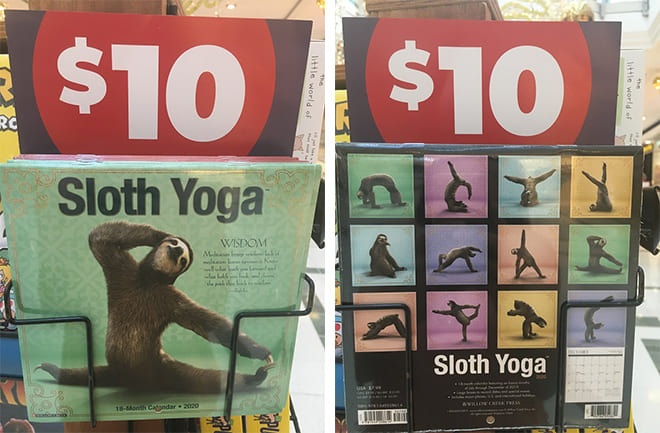 For some reason sloths are popular in Australia too. You can get fluffy toy sloths and sloth character goods. The cute picture in the photo really caught my attention. Seeing a sloth in a yoga pose somehow makes me feel all warm and fuzzy.
Football Team Calendars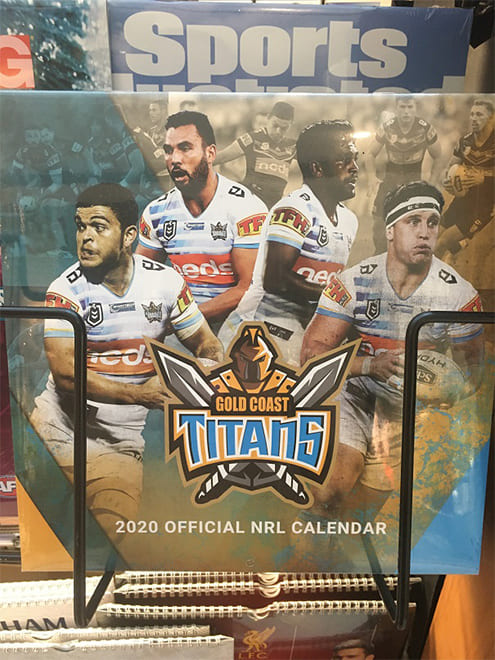 This is a National Rugby League (NRL) team calendar. The Titans are home team of Gold Coast. NRL is very popular in Australia. Baseball is not as big as it is in Japan. Australians watch either football or cricket, depending on the season.
Firefighter Calendars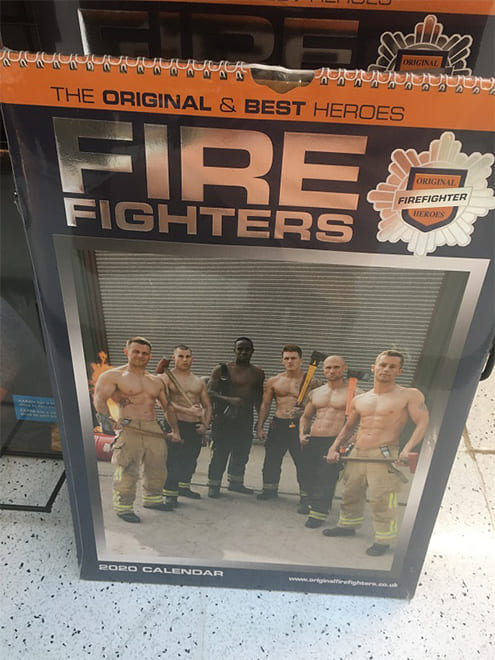 Firefighter calendars come out every year. It's a mystery to me whether, outside Japan, they make calendars like this because a lot of firefighters actually look really cool or because there is some willful delusion that firemen are all cool big brother-like men with buff bodies. Rather than actually hanging it up on the wall, I suppose you might give it to a woman as a kind of joke. Speaking of firefighters, wildfires have been a serious problem in Australia since last year. People have lost their homes in the fires, many wild animals have died, and old trees, hundreds of years old, have burnt. So, firefighters all over Australia have really been battling with the fires and have truly doing their very best.
Indigenous Aboriginal Art Calendars
Aboriginal art calendars feature art painted by indigenous Australian aborigines. It's characterized by lots of fine dots. Apparently, these pictures all have particular meaning with stories attached to them. I think that real artworks painted by hand are quite expensive, but calendars like this give you the enjoyment of art at a reasonable price and are a nice addition to your interior decoration.
Well, these are some of the kinds of calendar you can find in Australia.
Calendars are usually sold at bookstores, post offices, and shops that sell newspapers and magazines. If you come to Australia, I hope you take a look at them.