One of the many hats I wear as a Jill-of-all-trades is my conservator hat.
The world of preservation and restoration is surrounded by historical paintings and sculptures, high-value works of art, and so on. All the same, it gives the impression of being a glamorous job that allows you to actually work with historical items, but I would say that it is in fact, rigorous and subdued work. What's more, most companies in the preservation and restoration field in Portugal work on site, so your workplace is a musty smelling palace, or a gloomy church, where the work might end up going on for as long as a year or more.
I like jobs where I stew in the work by myself, so on the contrary, I feel this sort of work is my true calling, although there are still quite a few unpleasant tasks involved.
Like, being all alone in a church roof space. Working in a room with an endless procession of tourists bombarding you with questions. Being given the position at the top on a tall building and having to go up a ladder on scaffolding countless times a day. Being a long way from a bathroom when I'm on vast grounds. Working overtime, walking about by myself in a pitch-dark palace where only the passageways are lit. Breaking down, as you would expect, after carrying on working under a shower of cold water, wearing rain gear, despite it being winter. Or thinking only of finishing the job as soon as possible, even though I'm working on World Heritage, or national heritage.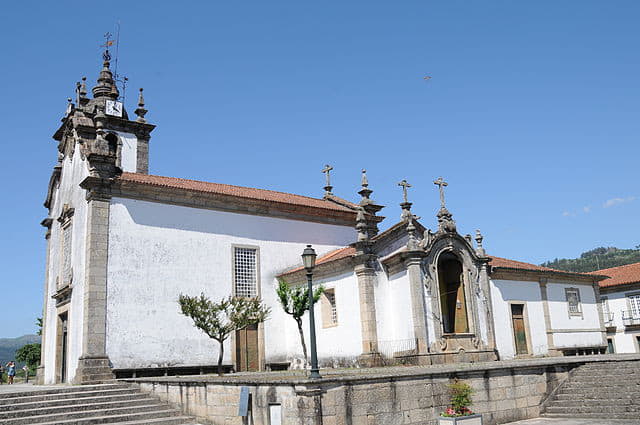 In this blog I explain the basic work of restoring a (wooden) sculpture.
The 3 sculptures I will mention are from a church called Igreja Martiz de Arcos de Valdevez, which is in Arcos de Valdevez, in the north of Portugal.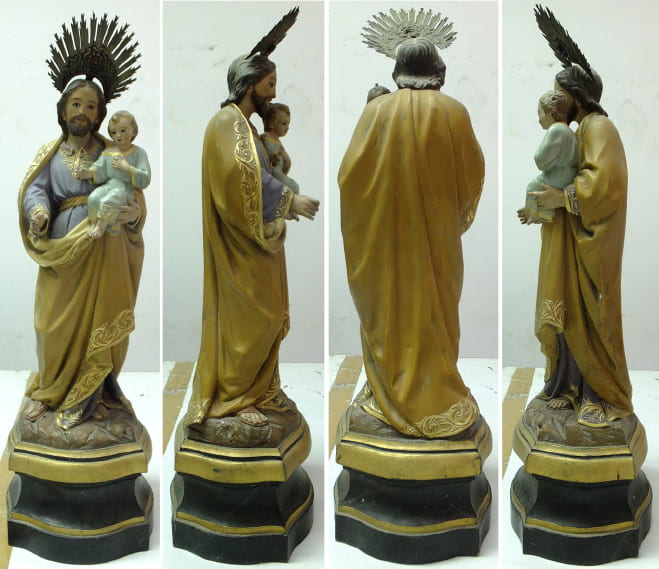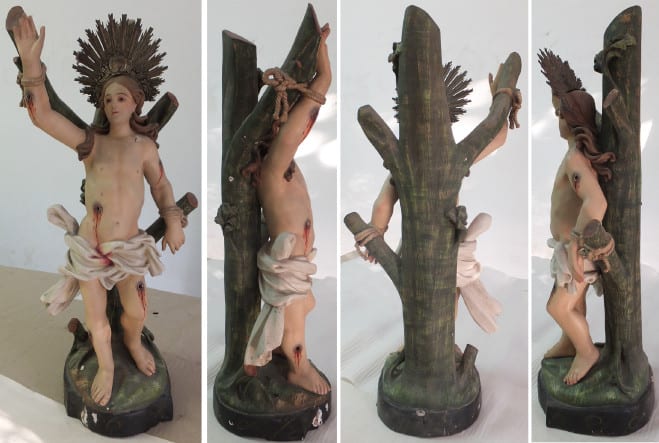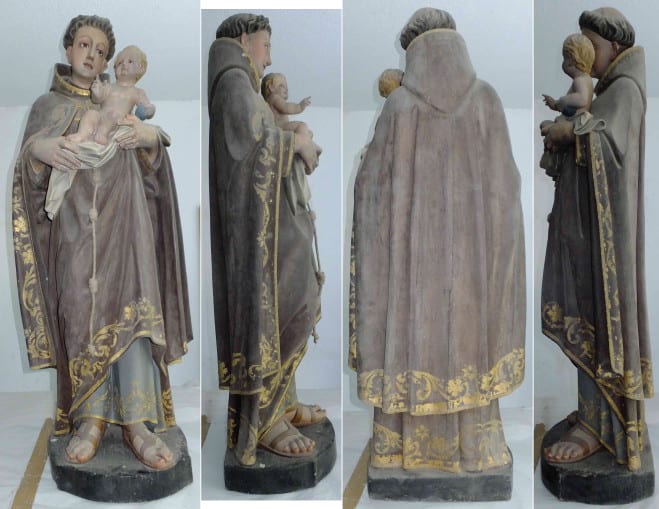 This church was rebuilt in the 17th century after being burnt down by a Spanish army. The interior of the church, which is dedicated to Saint Salvador, was decorated from 1690 to 1770 in gold, a feature of Baroque period architecture, and the Portuguese tile floor is a superb work of art.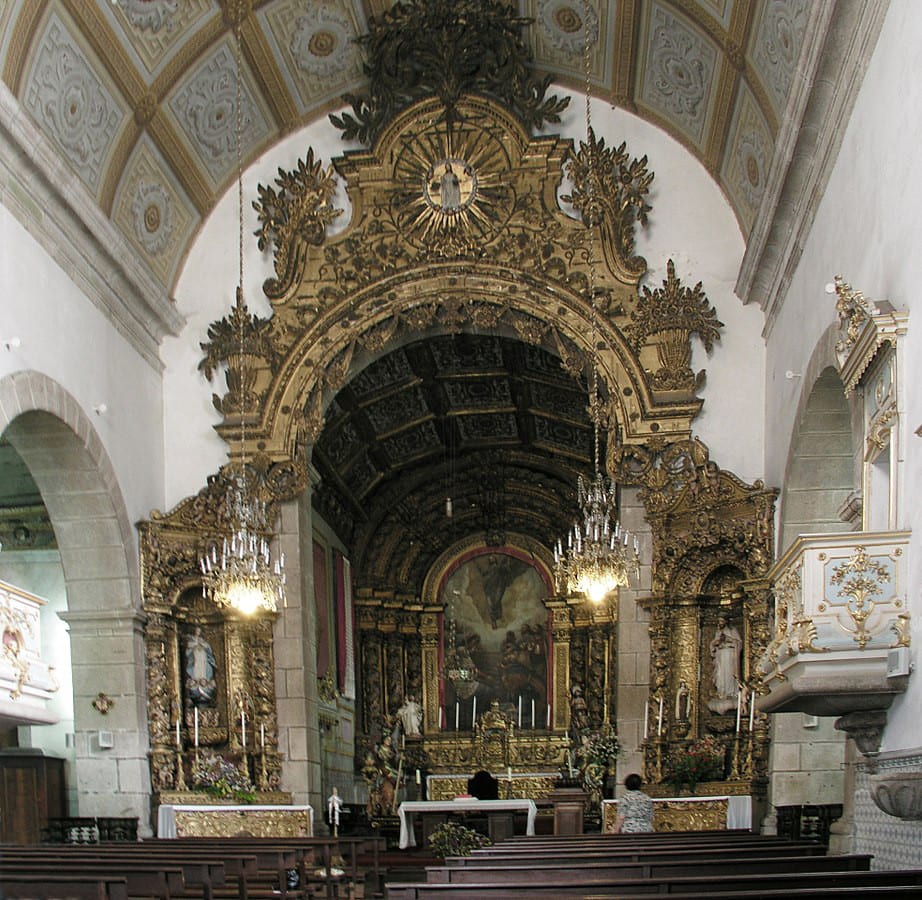 The worst thing about preserving and restoring wooden sculptures is the large amount of chemicals used. Insects eat the wood, so they have to be exterminated. Wood that has become bare is soaked in a chemical using a brush, and chemicals are carefully injected into the holes left by the insects using a syringe. Since the insects may still be alive, you wrap the sculpture in plastic so they can't escape and leave it for a week.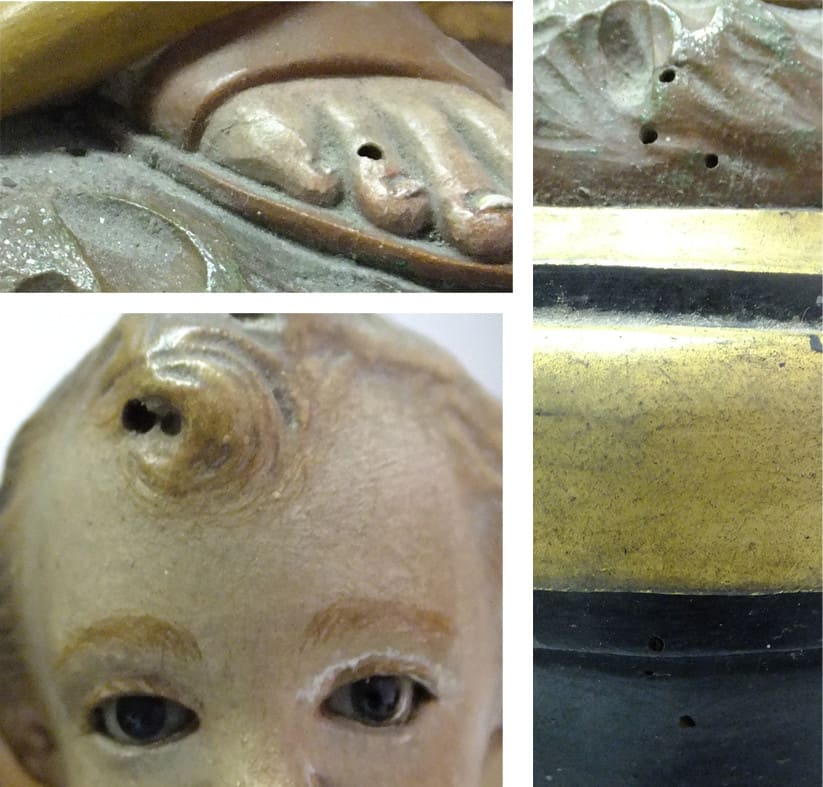 The sculptures are placed on the altar for long periods, so some are covered in dust or have candle wax dripped on them. First, I brush off the dust and remove any hardened wax with a scalpel or similar.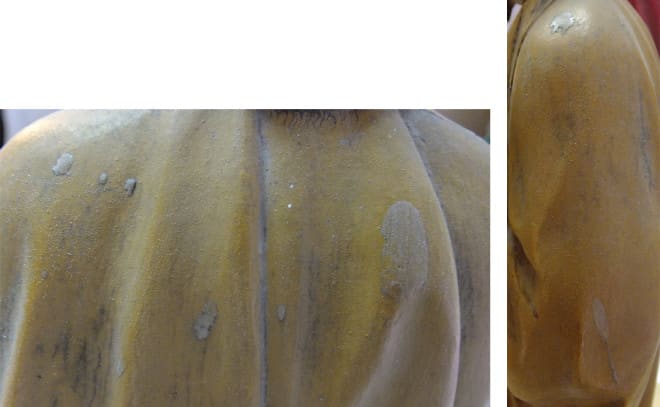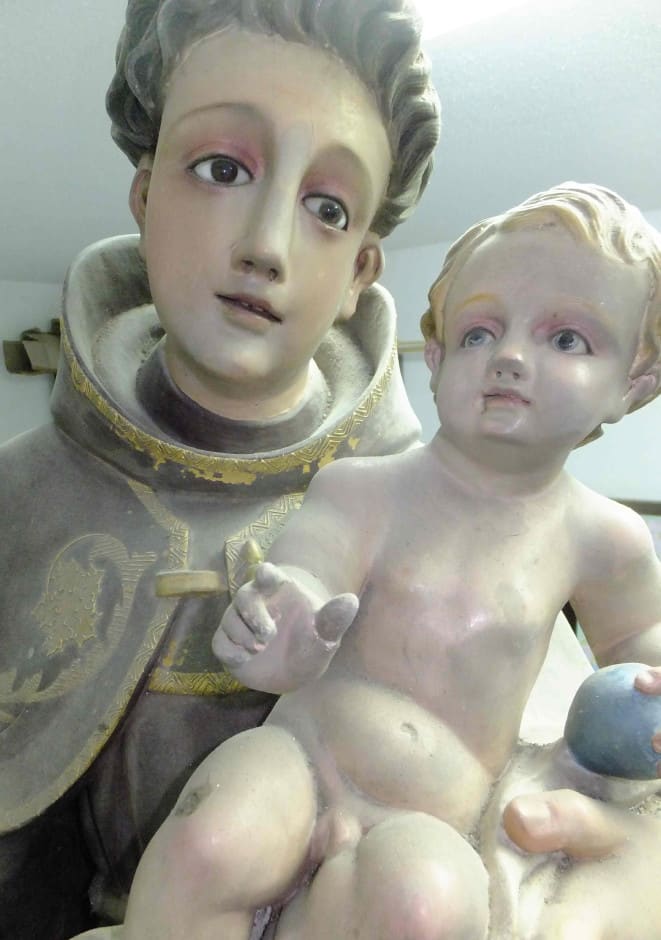 Then I do some tests to decide what to use to remove the dirt. Also, I have to use chemicals, and while I'd rather use alcohol mixed with purified water, sometimes you have to use acetone, petrol, or some other strong poison, working in a gas mask, which is particularly uncomfortable in summer, and it's on your face the whole time, so it gets heavy, which is quite tiring. So, a lot of people work without wearing a gas mask, and in that case if you don't regularly go outside for a breath of fresh air you end up battling a strong headache or nausea. There was a period of a few months when I would feel ill just smelling a gas station.
I rub every part and all the colored parts with a cotton swab dipped in the chemical then check to see how much of the dirt has been picked up by the cotton. I start with the weakest chemical to minimize any damage to the sculpture, but it's a matter of trying not to remove any pigment along with the dirt, even if you get the dirt off.
Once I've decided on a chemical by testing, I can start the most important job in preservation and restoration: cleaning.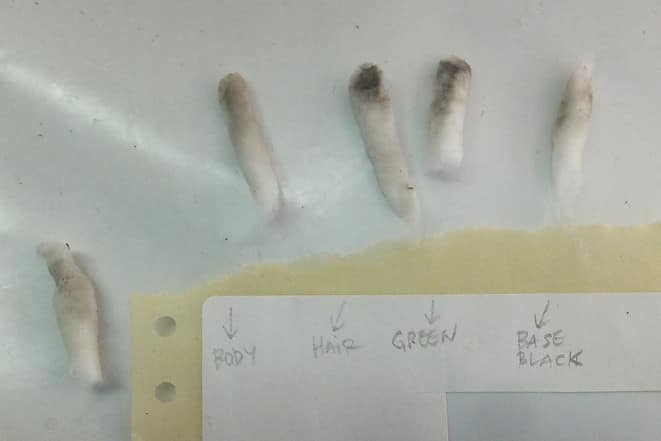 Continued next time