Portugal is quietly experiencing a dinosaur boom.
Dinosaurs have become so popular there isn't a single boy who doesn't like them.
Among them is my son, a huge fan who has consequently become a reptile enthusiast. So, he is sure that lizards and so on are small present-day dinosaurs.
Unlike Japanese boys, he isn't the type who can rattle off a list of dinosaur names, but he likes finding out about the special characteristics of the ones he likes, and any time he draws something, it's always a dinosaur.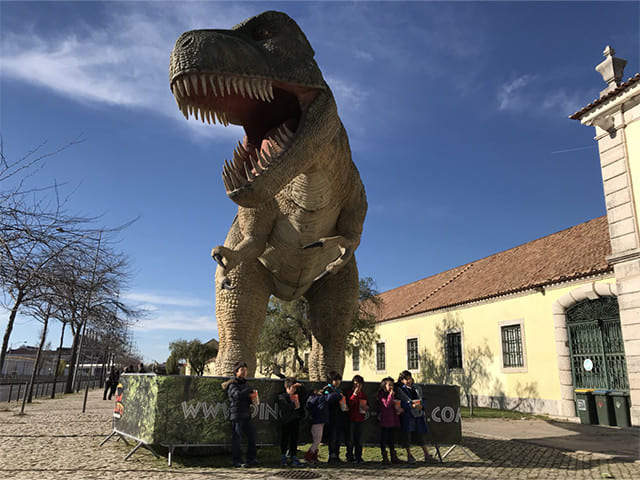 A dinosaur exhibition that has been touring the world was showing in Lisbon until early this year. It featured life-size animatronic dinosaurs, showing visitors how dinosaurs lived. It's an excellent idea, but the skin texture and movements of the dinosaurs were second-rate, so they were a bit underwhelming, and unfortunately the kids didn't show much interest in them at all. But the replica of a complete skeleton in the special exhibition hall was quite exciting, looking as though it were just about to attack us from above. In the main feature section of the exhibition, a dinosaur puppet with a person inside was moving about the exhibition floor engaging with the children, which was the absolute high point for the kids. It didn't seem to matter to them that you could see his legs, they ignored that and patted the dinosaur like a pet as it moved around the exhibition floor.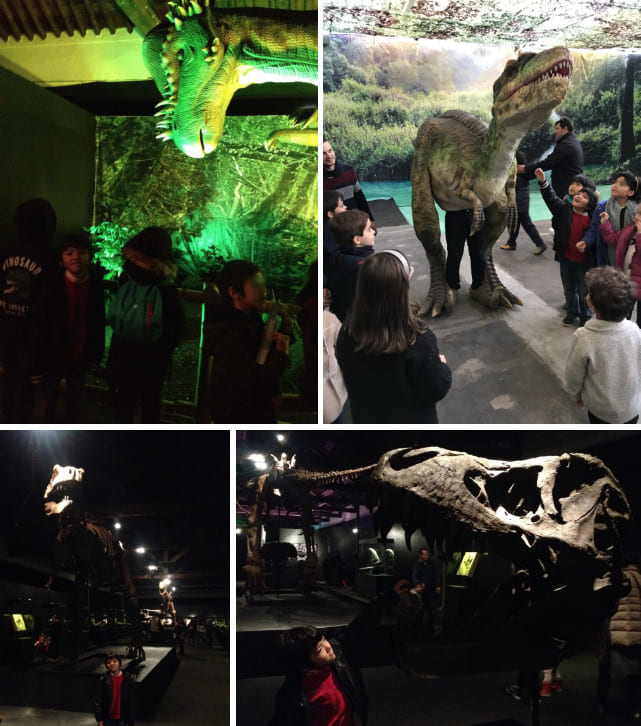 In April a big dinosaur theme park called Dino Park opened. Dotted throughout the massive park area are dinosaur replicas. Along with the park opening they launched a dinosaur card give-away campaign in a tie-up with a supermarket. I bet there was a huge increase in people shopping at the supermarket "for my kids' sake" and a boost to sales during the period of the campaign.
The cards are very good quality, they list various facts about dinosaurs, and you can use them interactively, with a tablet or other device.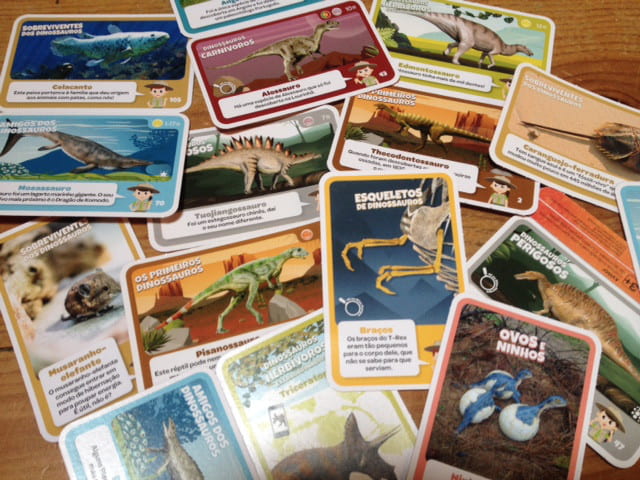 In mid-April we went to Lourinhã Museum, which used to be a dinosaur museum. But most of its skeleton replicas have gone to Dino Park, so now it has displays of rocks imprinted with dinosaur footprints, as well as dinosaur claws and teeth, and it also has a workshop where they clean and prepare fossil discoveries.
The owner of the museum, Octavio, is a Portuguese archeologist who still researches dinosaurs here.
The area around Lourinhã is rich in the fossils of ancient animals and archeological digs by Octavio's team have discovered numerous dinosaur fossils.
It seems that dinosaurs and other animals were washed into basins originally formed by topographical changes, then were covered up, buried in dust and earth over tens of thousands of years to form layers of dinosaur fossils, which are now treasure troves.
The most famous of the dinosaur fossils discovered here are Torvosaurus and Lourinhãsaurus, which took its name from the local area. Both are carnivorous theropods and it seems that Torvosaurus is among the largest carnivorous dinosaurs found in Europe so far.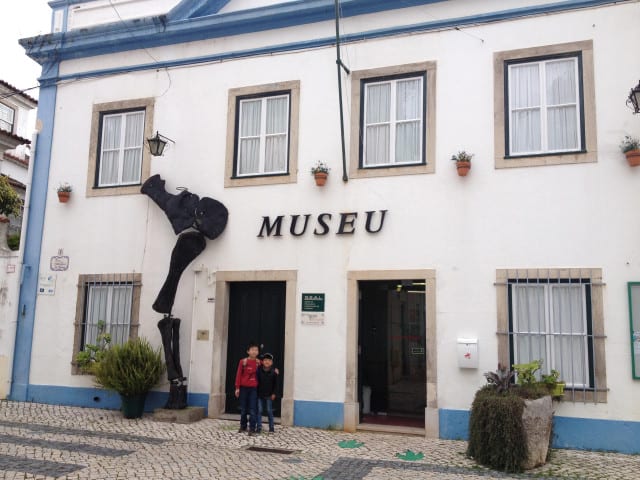 Octavio was also the first to discover dinosaurs in Angola and Bulgaria, so he has an outstanding career brilliantly decorated with headlines in academic journals. What got him started in the world of dinosaurs was a tooth the size of a knife, a tooth of a carnivorous dinosaur that he discovered when he was in elementary school. When my son heard that story he said he wished he could find a dinosaur tooth too. But, he said, if he found one it would be his alone and that he would keep it carefully in his pocket, so that he wouldn't lose it. That is now a fossil memory for me.