My daughter transferred to a Japanese junior high school, so I decided to go back to Japan with her for a little while.
Right off the bat, I got Covid.
My throat was killing me. The antigen test I brought with me from Portugal was negative. But two days later I still felt awful. Remembering that you don't get a positive test result unless you wait a few days, I did another home test. Two solid lines.
I'm a Japanese native, but when I'm in Japan, I'm basically a foreigner.
What was I supposed to do?
"Just contact the health center!" my sister told me. But when I contacted them, they told me that they were handling Covid inquiries through another number. I called that number, and they said that I needed a confirmed diagnosis from a healthcare provider if I had done a home test. Knowing that many providers don't offer the test, I had them refer the nearest practitioner to the house on the phone.
I called them and made an appointment for a few hours later. I told them about my condition and symptoms, explaining everything over the phone.
I got a definitive positive result from the test at the clinic, and as they had explained beforehand, was told to isolate at home.
While I was in quarantine, the health center texted me, had me download an app, told me to report my temperature online—and I did all this while feeling awful day after day.
Two days later, food and a pulse oximeter arrived in the mail. A few days after that, test kits for everyone in the household (close contacts).
Time passed without me knowing exactly what to do, and eventually I was out of quarantine. During that time, I got three calls from the doctor. On the third call I described my symptoms, and was finally released.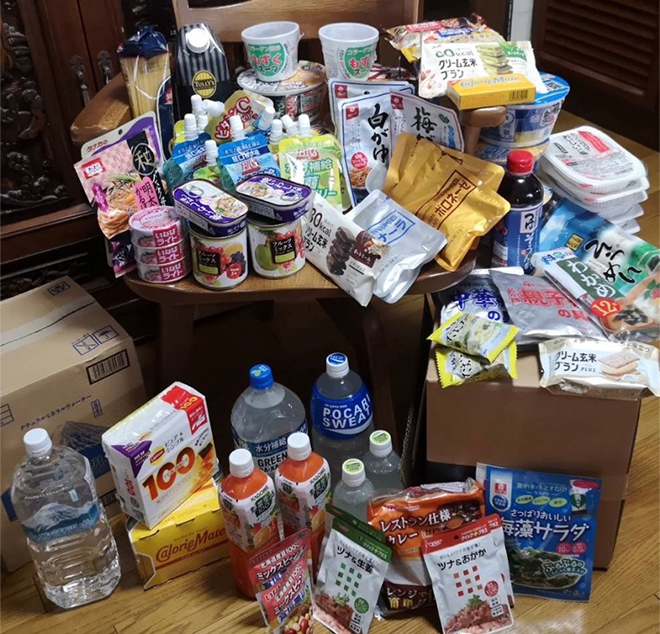 So how did I get it?
I'm sure it was on the airplane.
There are no direct flights between Portugal and Japan, and almost nobody was wearing a mask on the connecting flight through Europe. People were taking their first summer vacations in years—families traveling together, other groups—it was like a big party from the time we took off until the time we landed. I wasn't at all worried about catching Covid, but it had been a long time since I saw large groups of people hanging around without masks, faces completely exposed. I remember it seeming strange.
By the time I was freed from quarantine and could go out again, Japan's infection rates had been climbing for days, which dominated the news headlines alongside the assassination of the former prime minister. Europe is gradually returning to normal (one that's hardly "new"), so this too seemed strange. I wondered why nobody close to me had gotten sick, despite the astonishing numbers released each day. But then I realized that as soon as I started telling people I had gotten Covid, more people than I had expected shared that they had gotten it, too. Those who hadn't just asked me to tell them more about it.
I was asked by "real" Japanese people for advice and told them what to do. I'm telling you, I'm a foreigner when I'm in Japan.
One thing I realized is that you can't just go get a Covid test in Japan. Close contacts have to isolate too, so once someone tests positive in a household, the other members frequently don't get tested. Although the rules are strict and people who break the rules face harsh criticism, there are no measures in place to make people feel safe, either.
Once I get going, I can't stop talking about it.
All the safety protocols are still in place—hand sanitizer everywhere, temperature checks—yet it seems like the system just turns people who (unknowingly) have the virus loose.
People hide the fact that they get Covid unless someone asks them about it. Tests are hard to get, so people just don't assume they've gotten Covid unless their symptoms are severe. Close contacts, for example, just determine whether or not they have it by how they feel. People know that this is happening, so as the numbers go up, those who don't want to get the virus are avoiding going out for fear of catching it.
Doesn't that mean that people with Covid are running all over Tokyo?
The situation is no different than it is in Spain or other countries where people who have the virus but no symptoms can just go to work and school as usual.
It's also strange that because of the fear of catching Covid, people without it are even more deprived of their freedom.
I've got all kinds of thoughts on the matter, but here are the two best things Japan could do, in my opinion.
• Distribute home test kits so everyone has an easy way to know immediately if they've been infected
• Have more open-air cafés and restaurants (the government should make community spaces available for that purpose)
If Covid symptoms continue to get milder, it's only natural that more people will be infected without even knowing it. So why not create an environment where it is harder for the disease to be transmitted even in public spaces—which would help us get back to a life where we don't have to worry about protecting ourselves from each other?
Although, maybe it's not that convincing coming from a fun-loving person like me.