Not many people are a fan of Scottish cuisine. When I lived here, I wrote about haggis, haddock and shortbread biscuits although, I must admit, I had never particularly liked this cuisine myself. But returning here and having more time to appreciate it – especially thanks to my housemate and friend who kindly took his time to make some dishes and teach me how to make them myself - I now started appreciating these delicacies a bit more.
My new discovery, in terms of Scottish food, is the Rumbledethumps, although it has such an unpronounceable name!
It's also referred to as Colcannon or Scottish potatoes perhaps because it is too hard to call it with its original name.
The fact is that this baked wonder has become absolutely one of my favourite dishes of the last period, as well as perhaps one of the best I've ever cooked (with the great help of my friend)! It was love at first sight, or better, love at first sniff! This dish in fact releases a wonderful scent during its preparation and that's just cathartic! In spite of its complicated name, the dish is quite simple, earthy and typical of the Scottish tradition. It is a sort of coarse mashed potato with cabbage and onions. It's therefore kind of simple to make, relatively fast and cheap and it can be served as a side dish but also, why not, as a meal.
This dish has a lot of good qualities: it is tasty, filling and healthy.
And this is my friend's recipe.
Ingredients:
500 g of potatoes
400 g of cabbage
1 onion
60 g of butter
50 g of grated cheese of your choice
black pepper
salt
And here is the preparation:
Place the potatoes in cold, salted water and light the fire. Bring to a boil, lower the heat and cook for about 20 minutes or until tender. Remove them from the heat, drain them, let them cool and peel them. Put them in a bowl and mash them with a fork. Let them cool some more.
In the meantime, clean the cabbage, wash it, remove the core and cut it into chunks. Slice the onion thinly or chop it.
Melt the butter in a pan and brown the onion. Add the cabbage with the salt and stew them for five minutes, stirring them often. Put the mashed potatoes together, mix well and remove from the heat. Add the grated cheese, pepper, season with salt and mix again.
Butter a baking tray, arrange the mixture and cook in a preheated oven at about 200 C for 20 minutes. Remove from the oven, sprinkle with the rest of the cheese and bake again for a minute, just long enough for the cheese to melt without burning.
It's possible to replace the onion with a white leek or add half a glass of milk when the potatoes are taken out of the oven before putting them again inside.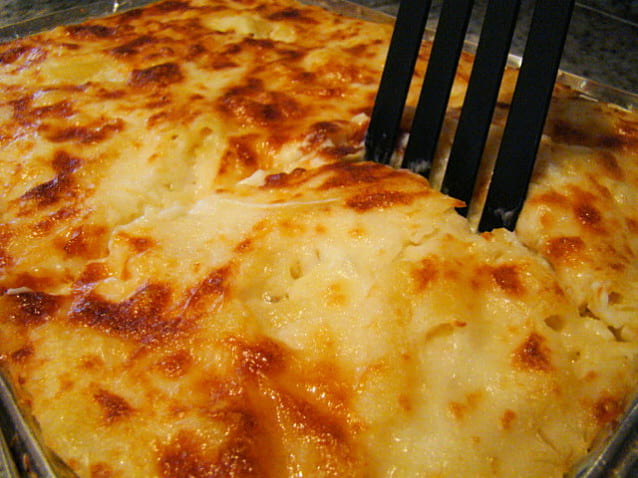 I personally cannot have a meal without eating a sweet or a dessert afterwards and my personal new favourite is a revisited Scottish classic, the chocolate whiskey cake.
Despite its name, children can also eat it because the alcohol of the liqueur evaporates completely during the cooking, leaving behind only a touch of whiskey scent.
It's absolutely delicious and it's a chocolate version of a Scottish classic which is the whiskey cake.
Here is another recipe for you.
Ingredients:
a cup of bitter cocoa
a cup and a half of American coffee
a cup of butter
a cup of Scotch whiskey
two cups of sugar
two cups of flour
a pinch of salt
yeast for cakes
two eggs
You'll also need a pound cake mould.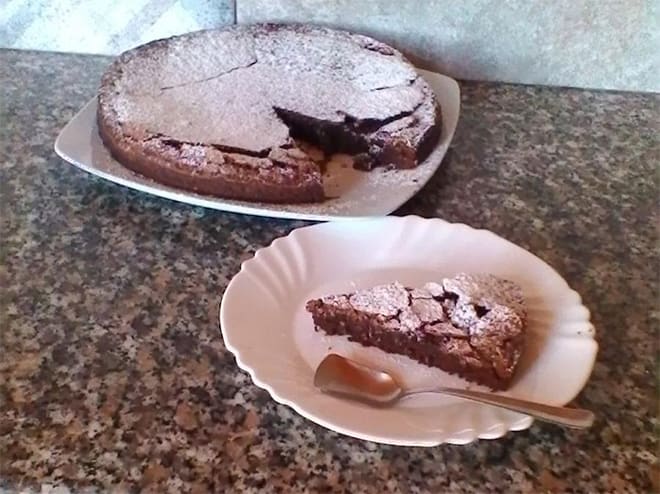 Preparation:
Heat up the oven to about 180 C degrees. Grease the mould by spreading the butter well with your fingers and put the rest of the butter in a saucepan and heat it together with the coffee, whiskey and cocoa, stirring until the butter melts. Turn off and add the sugar, making it disappear completely.
In a nice large bowl place the yeast, the flour, a pinch of salt and the eggs. As soon as the other mixture has cooled a little, pour it in and mix well with a whisk.
Pour into the mould and bake for about 50 minutes. Let it cool in the mould for two hours and then turn it over on a wire rack.
Yummy!