Strawberries grown in Germany have small seeds and a simple and natural old-fashioned sweet-tart flavor. As early spring rolls around, strawberries farms start popping up all over the place. In early spring, store fronts fill up with famous white asparagus, apples, and potatoes, and you can get fresh, locally harvested produce until the end of summer.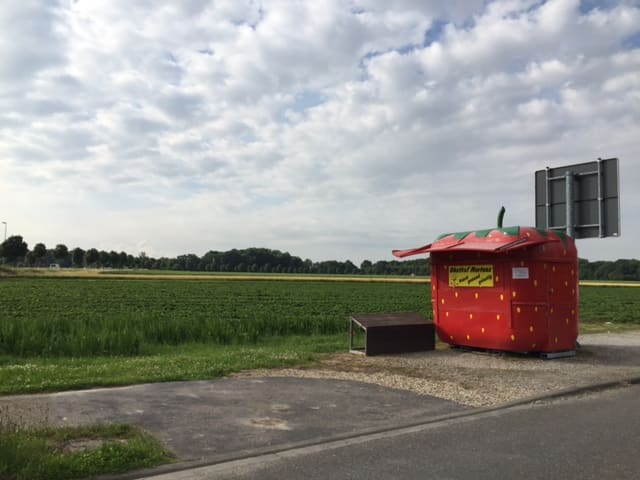 As strawberry picking enters full swing at the beginning of summer, people start making strawberry jam and strawberry cakes, and strawberry punch is a big favorite at parties where everyone gets together!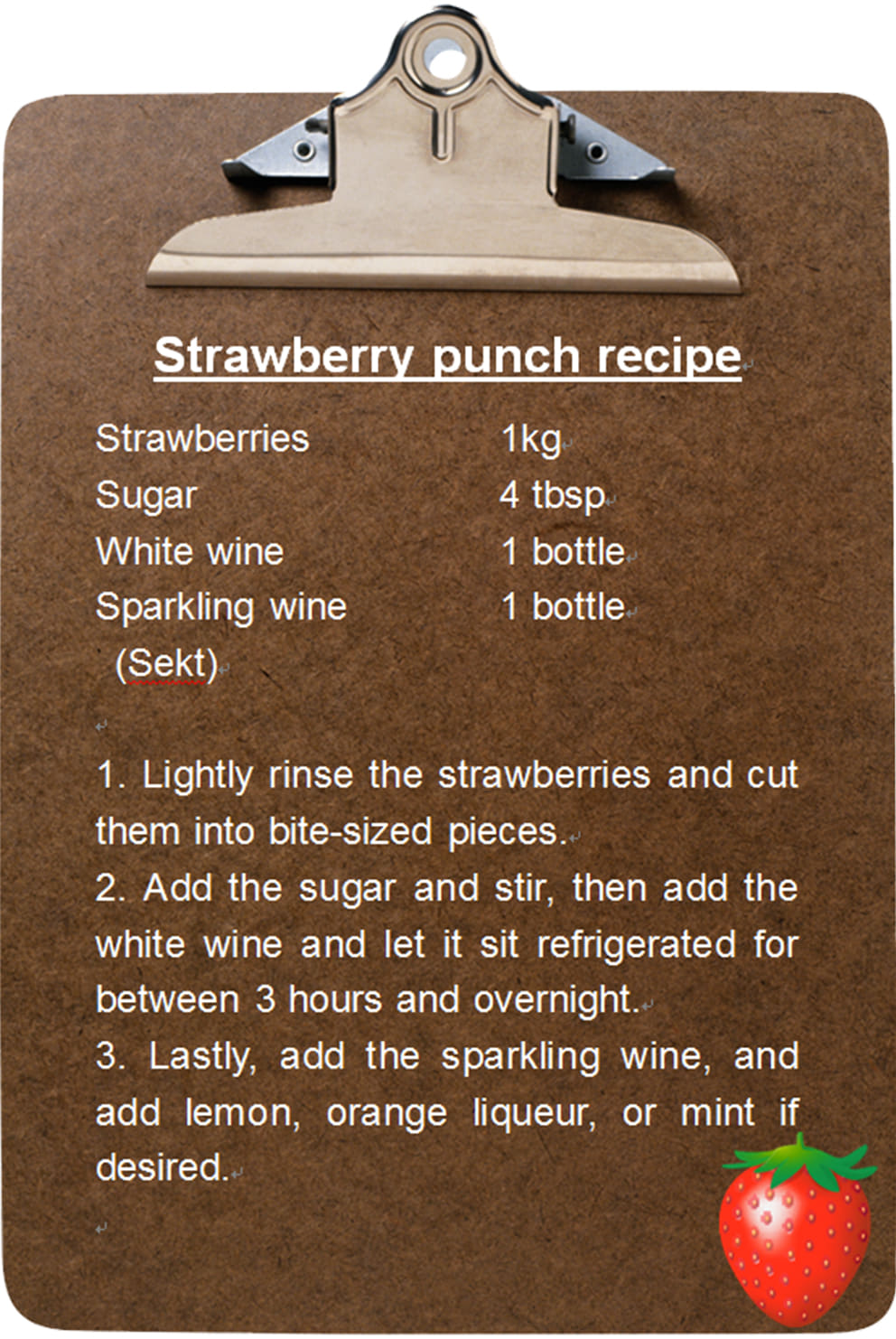 Letting the strawberries sit in the refrigerator for at least 3 hours brings out a vivid red color so that it also looks gorgeous. This creates a fruity and refreshing alcoholic beverage that is perfect for early summer! Drinking strawberry punch gives you lots of vitamin C, so it is good for skin that is fatigued from the summer sun, and it livens up conversations with your friends. Remember that the fruit contains a lot of alcohol, so be careful not to eat too many!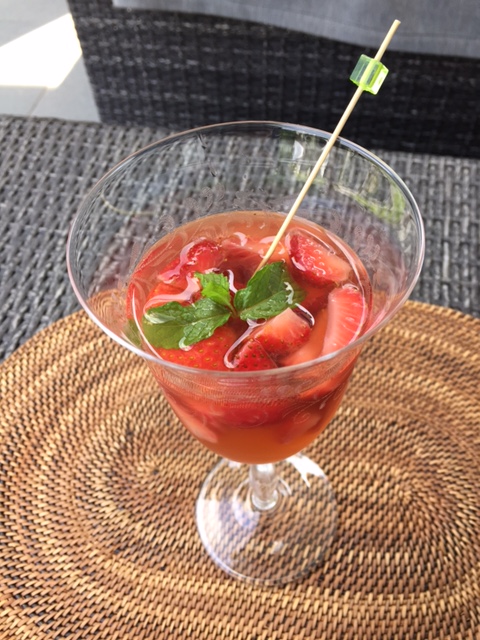 (Alcohol free version) For children or those who prefer not to drink, you can substitute white wine and sparkling wine for apple juice, Sprite, ginger ale, or another drink to enjoy a delicious strawberry sparkling juice.