Christmas is the last big event of the year in Germany.
Christmas surrounds everyone in glittering illumination and lets you free your heart. The Advent Spiral is particularly magical, creating light in the darkness.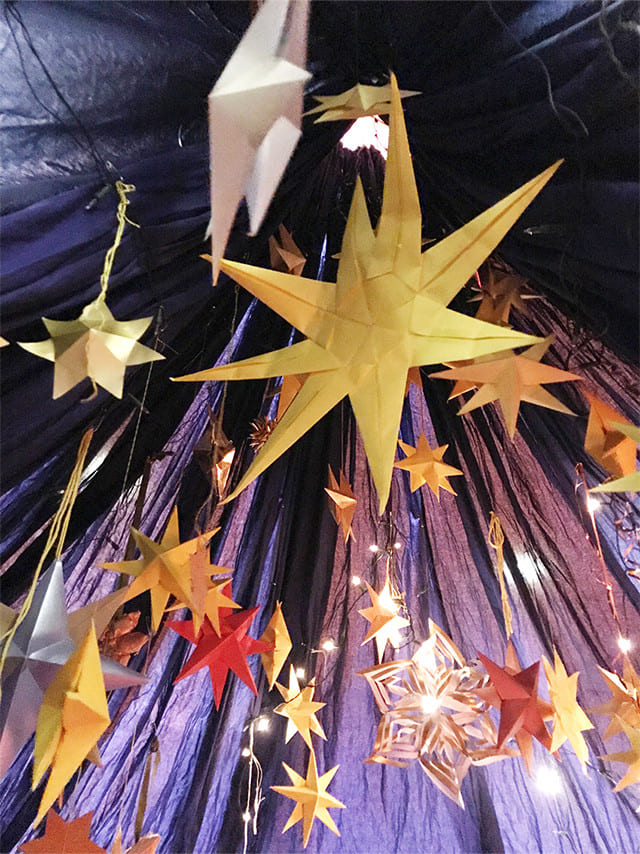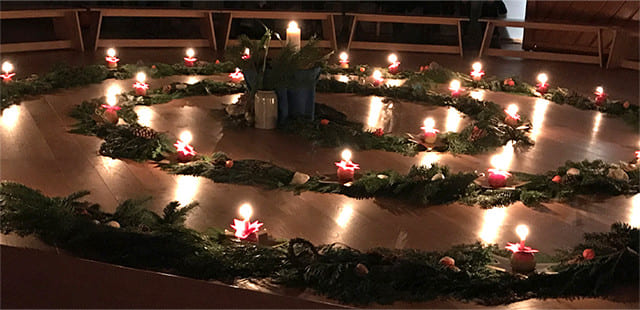 An essential part of Christmas is the sweet desserts like Stollen, Lebkuchen, Spekulatius, and Christmas cookies.
One of the most popular with women during these cold months is a sweet drink called Eierlikör. The word 'Eierlikör' is a combination of Eier (plural form for eggs) and likör (liqueur). It is made of mostly eggs, powdered sugar, condensed milk, and rum and is a sweet alcoholic beverage with a creamy custard consistency. Although it is sweet and goes down easy, it has a high alcohol content of 20%, so you have to be careful not to overdo it.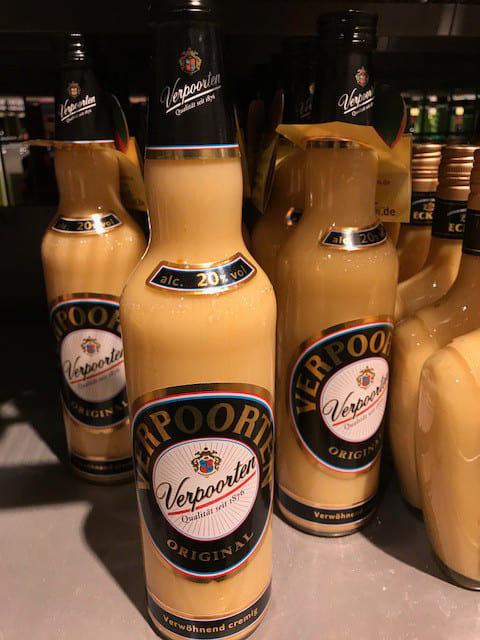 In this post, I am going to show you how to easily make some at home.
How to make Eierlikör

6 medium egg yolks
250 g powdered sugar
1 vanilla bean or 1 piece of vanilla sugar
350 mL condensed milk (7.5 to 10%)
250 mL white rum
1. Add the egg yolks, the vanilla bean (or vanilla sugar), and the powdered sugar and mix with a hand mixer until creamy (3 minutes).
2. Add the condensed milk to 1 and mix with a spatula while warming. Slowly add the white rum and allow to thicken. (The temperature should be around 70°C. Be careful, because it starts to lump when it gets hotter than 80°C!)
3. Pour into a clean bottle and cap it.
4. Once it cools, put it in the fridge. (It keeps for four weeks.)
It is usually just drunk cold, but it goes great with chocolate, so other standard ways to have it are in Eierlikör-filled chocolates or poured into a small chocolate cup.
At cafés, Eierlikör is a delicious substitute for whipped cream on ice cream or crêpes, so it is savored all year round.
That said, similar to how we drink eggnog in the chilly season in Japan when we start to feel a cold coming on, you can heat up Eierlikör to drink to warm up your body and help prevent colds. So, in addition to Glühwein (mulled wine), cold Christmas markets also sell Eierpunsch as a hot drink that is popular with customers who have a sweet tooth.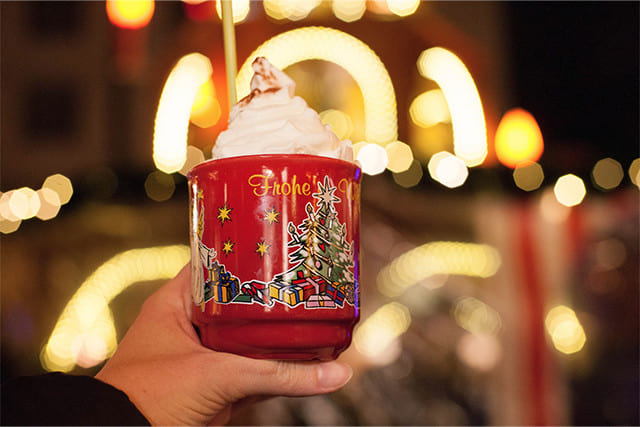 Advent, Advent Advent, Advent
Advent, Advent, Advent, Advent
ein Lichtlein brennt! One light is burning!
Erst eins, dann zwei, dann drei, dann vier,
First one, then two, then three, then four,
dann steht das Christkind vor der Tür! Then Christmas has arrived!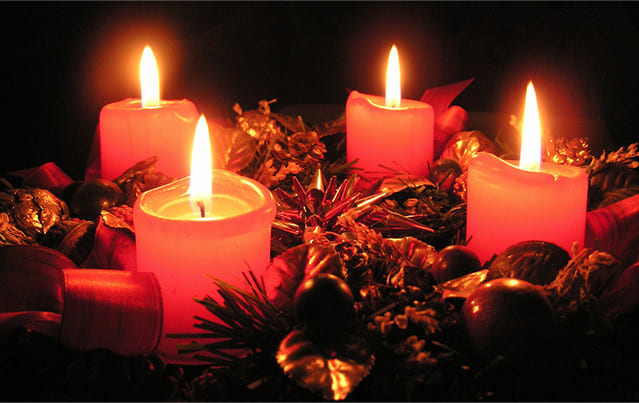 Each of the four Sundays leading up to Christmas, a candle is lit on the Adventskranz (Advent wreath) and we await the romantic Christmas with a warm body and spirit.