A painting workshop that is easy for beginners and a ceramic art market demanding skill and expertise. This blog is about these two contrasting fields of ceramics.
The most attractive thing about the painting workshop is the wide array of unglazed pottery to work with!
You can choose any practical items that take your fancy, including large and small crockery such as tasteful square plates and bowls (not just the round variety), cups and saucers, vases, candle stands, pet dishes, and odds and ends containers.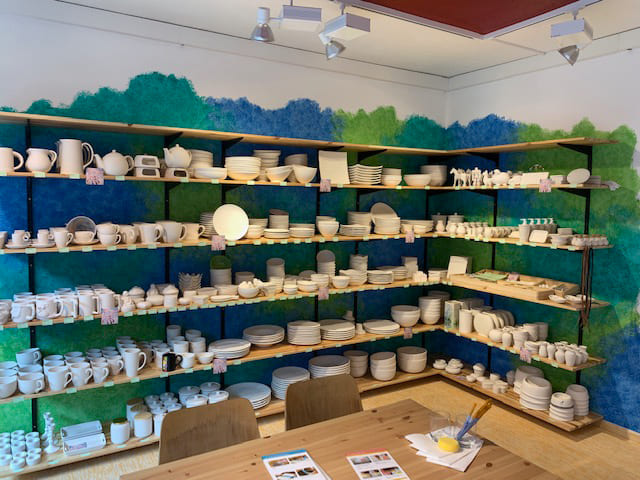 Next, you decide on the design and colors.
You can choose from a lot of colors, just like paints, and then decorate the pottery from your preferred designs or pictures. You start by painting on the lighter colors, then you let them dry, and by putting on the paint a second or third time, the colors get darker. They also teach you various techniques such as blurring with a sponge, drawing patterns using stamps, and applying lamé.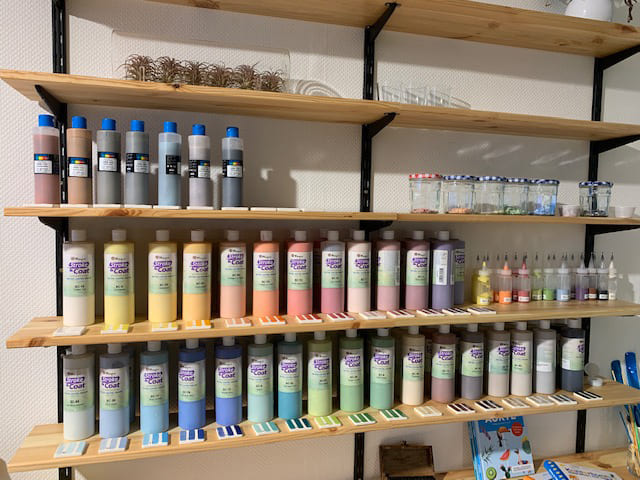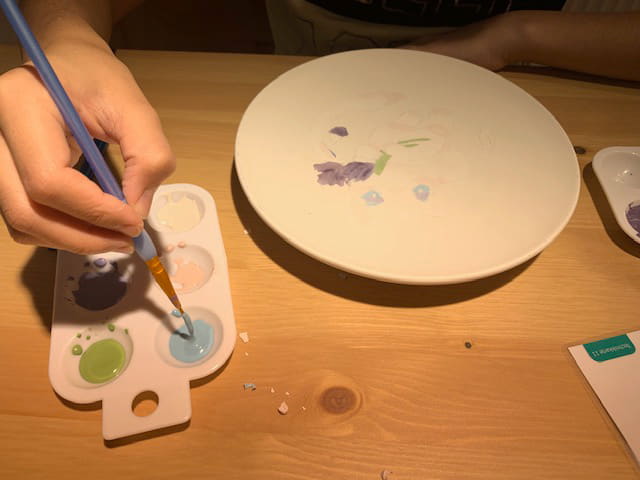 You can leave your creations to be glazed and fired and when you come back in a week to pick them up, they are all done.
Whether you are a child or a beginner, you can make your own items in a short time, so it's perfect for birthday parties.
Ceramic Art Market
In contrast to pottery painting, ceramic art takes time and skill.
Recently we went to a full-fledged ceramic art market that attracted ceramic artists from the UK and Italy, as well as Germany.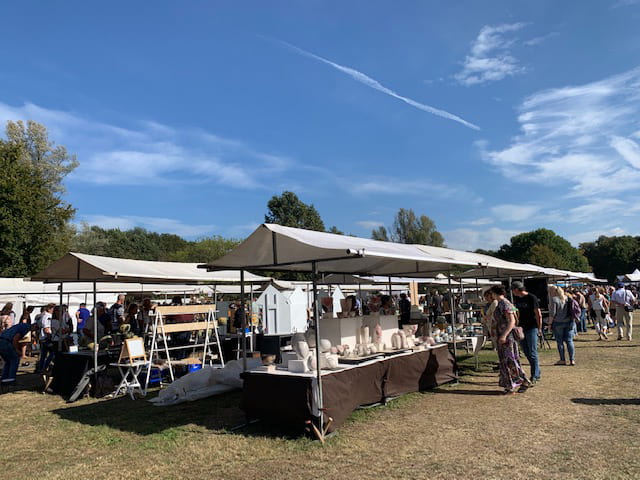 The ceramic pipe organ and musical instruments were fragile and very nice.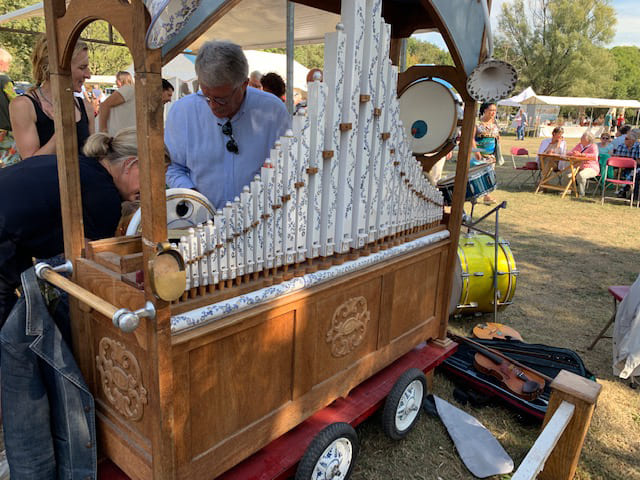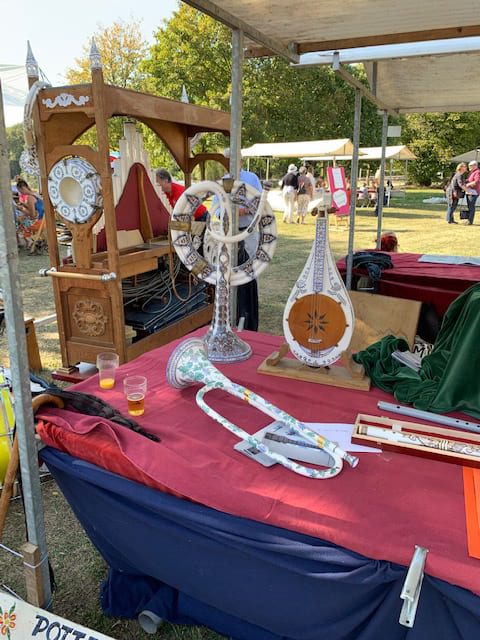 Intriguing coral-like works of ceramic art. These were made to resemble things that were once in the sea.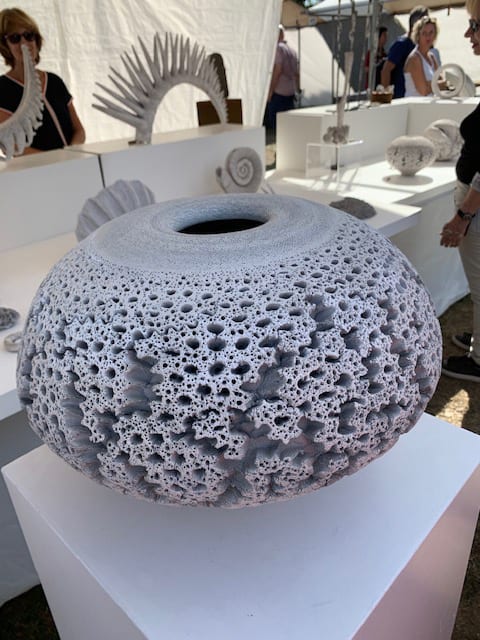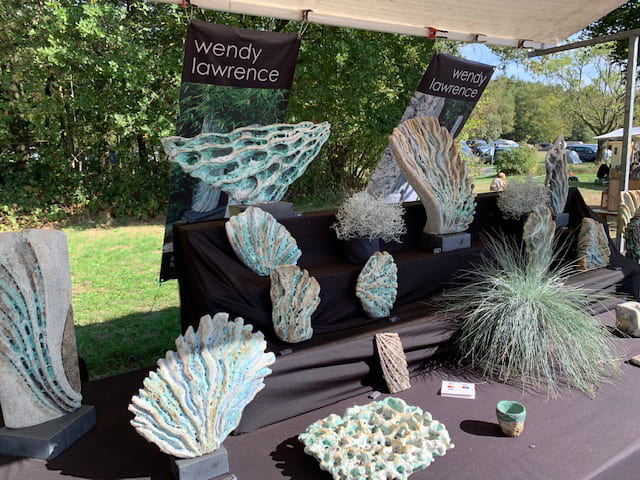 Ceramic works with a feeling of solidity. Just the decoration alone is impressive.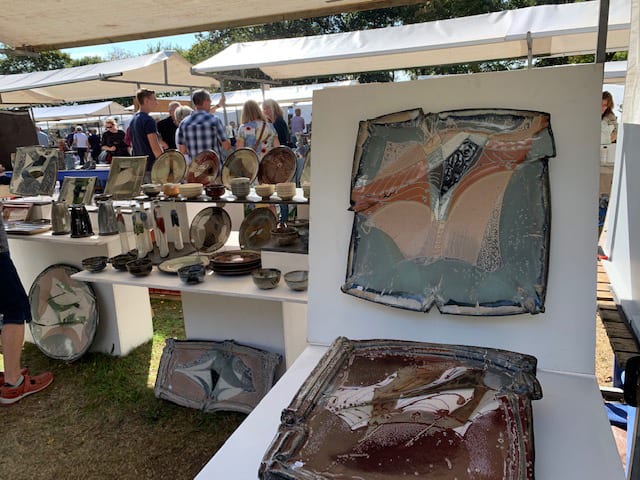 Clocks that seem to have appeared suddenly out of some fairytale land. They have a one-of-a-kind feel.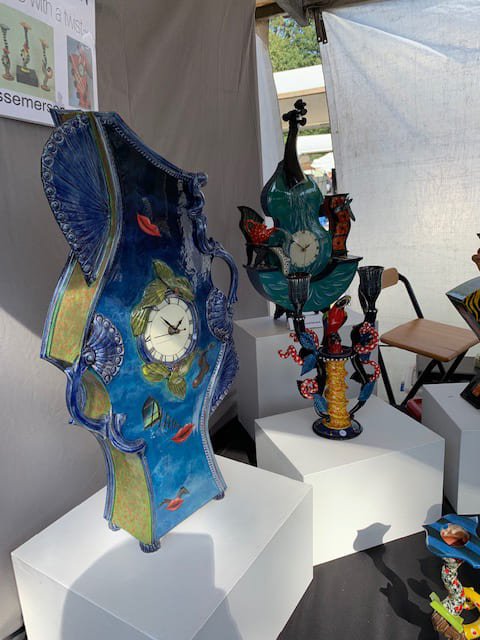 These ornaments capturing life-size human figures and features create a genial sort of atmosphere.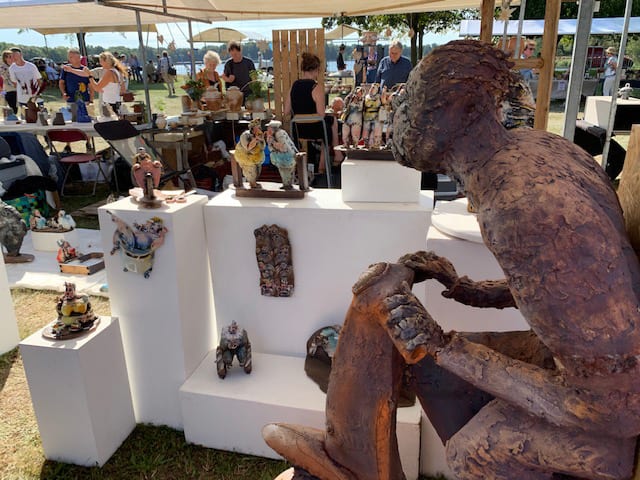 You can search online in German by typing "Töpfermarkt" ("Töpfer" means "kiln") and "Keramikmarkt," so I hope you visit a nearby ceramic art market and discover original works that exist nowhere else in the world.