How many universities do you think Japan has? According to statistics from 2013, there are a total of 782 universities of which 86 are national universities, 90 are public universities, and 606 are private universities. When they are sorted by prefectures there are 139 universities in Tokyo, 56 in Osaka, and 52 in Aichi. Although Kyoto is often thought of as having the most universities, it places seventh with a total of 33 universities. Overall, the number of students in these universities comes to a total of 2,868,000 of which 614,000 attend national universities, 146,000 attend public universities, and 2,108,000 attend private universities.
As of Thailand, how many colleges and universities would you predict there are? According to the World Education News and Review, a statement by the Minister of Education in 2012 reveals that there are 79 national universities, 71 private universities and colleges, and 20 community colleges. The total number of students who attend these universities and colleges is 1,706,000. Ninety percent of these students attend national universities, which is a huge difference when compared to Japan's 21 percent. Moreover, there are about 800,000 students in two national open universities alone; unlike students who attend Japanese universities, students in Thailand are not required to have certificate of graduation or write entrance exams, however they are expected to meet requirements and earn certain amount of credits. On the other hand, there are about 900,000 students who attend national universities that have entrance exams similar to those in Japan.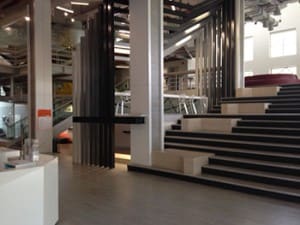 Chulalongkorn University, which many of you know, is Thailand's oldest university, which students with the highest grades go to. Thammasat University, which started as a private accounting school, Mahidol University, which is famous for its medical education, and Kasetsart University, which was founded as an agricultural university, are a few well known universities of Thailand. Other universities include Ching Mai University, in Northern Thailand, Khon Kaen University, in Eastern Thailand, and Prince of Songkla University in Hat Yai, Southern Thailand. King Mongkut's Institute of Technology Ladkrabang, King Mongkut's Univeristy of Technology Thonburi and King Mongut's University of Technology North Bangkok each operate as independent universities. In principle, public universities do not exist in Thailand. As the government of Thailand is a unitary system its local government is connected to its central government. Cities such as Bangkok and Pattaya select governors by election, but an administrative official of the central government is appointed as governor in other regions. When visiting Thailand for work or on a private trip, I highly recommend taking a look at the local universities, as you will be able to get a feel for what Thailand's university education system is like.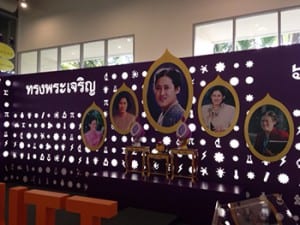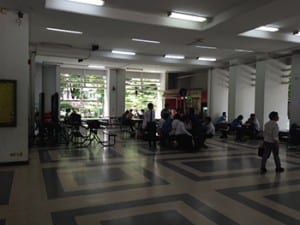 As a specialist in university, I feel that it is my duty to present information about universities. From now on I will be reporting on the affairs of universities in Thailand and Japan as a part of this series. I hope you will look forward to it. That is all for today, sawatdii kharap (Bye).