The Prado Museum of Madrid was originally established to exhibit art pieces collected for decorating the court of Spain's royal family.That's why this collection is packed with masterpieces of leading painters from each generation. But, even the royalty couldn't avoid satiety when surrounded day and night by the portraits of successive generations of royal family members and masterpieces themed around wars, mythology and religion. So, small paintings were also collected for peaceful, personal enjoyment and relaxation. The collection continued to increase, with oil paintings alone numbering 7,600 pieces now. With engravings, sketches, sculptures, ornaments and other works combined, the collection becomes enormous, numbering more than 20,000 pieces. Although it's easy to be taken away by the masterpieces of the so-called three great masters of Spain, El Greco,*1 Velasquez and Goya, as well as by the luxuriant Italian and Flemish paintings, also displayed quietly are works of gem created with much care by the painters no matter how small the size. These collections of religious paintings, landscape paintings, paintings of beautiful women and still-life paintings that were enjoyed in the royal courts, residences of the nobility, monasteries and private rooms of churches let's you almost feel the painters' breathing when viewing them up close, but it's unfortunate that very few people stopped to pay attention to them. Two years ago, the Prado Museum made plans for a special exhibition highlighting these small paintings. It was titled "La Belleza Encerrada," meaning "the captive beauty" when translated. It expresses a concept similar to beauty enclosed in a small space. A large space was sectioned into smaller rooms to create an intimate air, producing a "small Prado Museum" inside the building.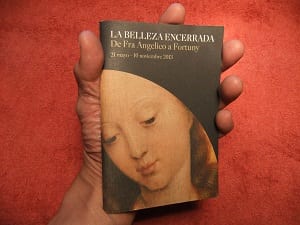 Photo 1. Catalog of the exhibition held in Madrid, 2013. This catalog itself is a small work about the size of a palm.
Photo 2. Currently displayed work, "The Painter's Children in the Japanese Room", by Fortuny. A portion of the picture is used for the ticket of the Prado Museum.
The exhibition of roughly six months in Madrid gained a very favorable reception, and the same six-month exhibition toured to Barcelona last year. This year, a special version of this exhibition has arrived in Japan. *2 The venue chosen was certainly the perfect place for this exhibition, being the first office building in Japan designed with small sectioned spaces. Yes, it's that building of the bank where the on-site inspection unit's female clerk who can't help but speak out goes to work. In the TV show, this building served as the bank's headquarters, but in real-life it is actually an art gallery that is celebrating its fifth anniversary this year. When you join tours of Spain that make a stop in Madrid, a tour of the Prado Museum is almost always included, but you normally have just one to two hours maximum. There's simply not enough time to enjoy viewing some of these small works introduced in this post today. So in a way, the exhibition in Japan this year is like a Prado Museum that you can experience only in Japan.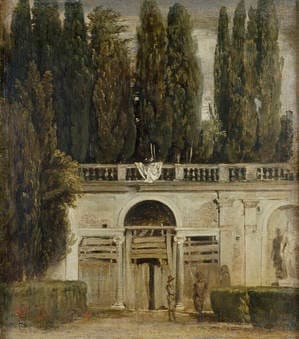 Photo 3. One of my favorites, the "View of the Garden of the Villa Medici" by Velasquez, which is considered to be a pioneer work of the impressionists. From the Prado Museum website.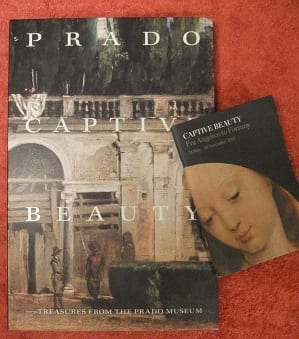 Photo 4. Catalog of the exhibition being held in Tokyo. A work by Velasquez is used for the cover.
*1. A Greek born on the island of Crete, but is called a Spanish master for his works in Toledo, Spain. *2. "Captive Beauty – Treasures from the Prado Museum". Venue: Mitsubishi Ichigokan Museum, Marunouchi, Tokyo.   Dates: Oct. 10, 2015 – Jan. 31, 2016