Monterey, located 100 miles (160 km) south of San Francisco in California, is famous for its scenic beauty along the western coastline.From San Francisco, it's about 45 min. by air to Monterey Regional Airport and about 2 hours heading south on Highway 101.Monterey is in the heart of Monterey County and has a population of approximately 30,000. The cities of Carmel, Pacific Grove, Salinas, Seaside, and the unincorporated community of Pebble Beach are in the surrounding area.Monterey was the state capital of California until the state, which belonged to Mexico until the Mexican-American War (1846–1848), was incorporated into the United States.Even today, you can see buildings from the late 1700s here and there around the city, which has a historic cityscape that still retains the look of streets that are, for some reason, European in appearance.From the 1850s, goods arrived from all over the world to the oldest port on the West Coast, Fisherman's Wharf and commercial transport spread across the West Coast, not just in California. You can feel the energy from that time in the former state capital, Monterey.Churches built back then by Spanish missionaries to spread Catholicism are popular even now as holy places not only with Catholics, but tourists as well.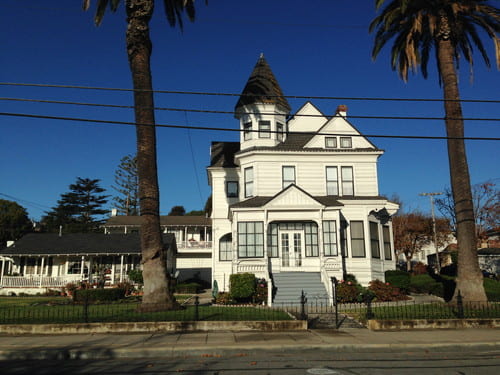 Tourism in Monterey is not just about searching out the past. There are also numerous sightseeing spots along the beautiful coastline. Tourists can see the Lone Cypress and Bird Rock along 17-Mile Drive from Pebble Beach, children and dogs playing on the white sandy beaches of Carmel, and many earless seals, fur seals, and sea otters on the Monterey coast.Many also come from all over on clear days to enjoy the view of the sun sinking below the horizon.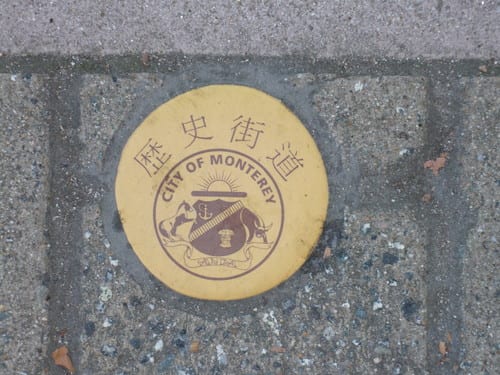 There are also lots of wild animals, and people can watch the many whales swimming through Monterey Bay from late October to around May. Plus, numerous birds live along the same coastline. Seabirds including seagulls, black-tailed gulls, Japanese cormorant, and pelicans must also benefit from the many small fish.You can view lots of animals on land, too. Everyday I often see squirrels from my office window, and deer and raccoons get into our garbage cans at home. There are so many others to see as well, such as squirrels, rabbits, foxes, skunks, turkeys, Canada geese, peacocks, and quail.Monterey also has an abundance of great-tasting foods. There is a wealth of seafood since it's right next to the coastline, and the neighboring city of Salinas is an area called the salad bowl of California. All sorts of fresh vegetables are served at dinner tables, including the famous lettuce from "East of Eden" by Steinbeck.There are also restaurants serving seafood, Italian food, and steaks to satisfy the Japanese palate, and even 15 different Japanese restaurants in the city. Monterey is a site sure to please tourists.