When I came to Italy 20 years ago, I was often approached by Italians with talk of business (if anything, it was more like favors). They came to me about developing a business for Japanese people who come to places like Venice and Florence to get married.Today, there are many more Russians, British, and Arabs who come to Italy for a wedding ceremony than Japanese.In my profession, in addition to concerts I'm often asked to perform at events and weddings. Among them are those held at extremely gorgeous locations where numerous mansions stand along lakes in northern Italy, such as Lake Como and Lake Maggiore.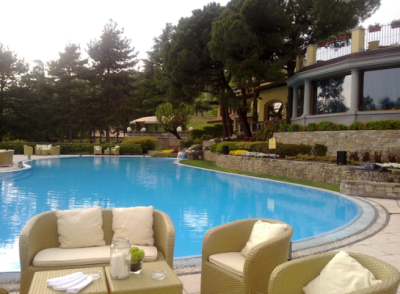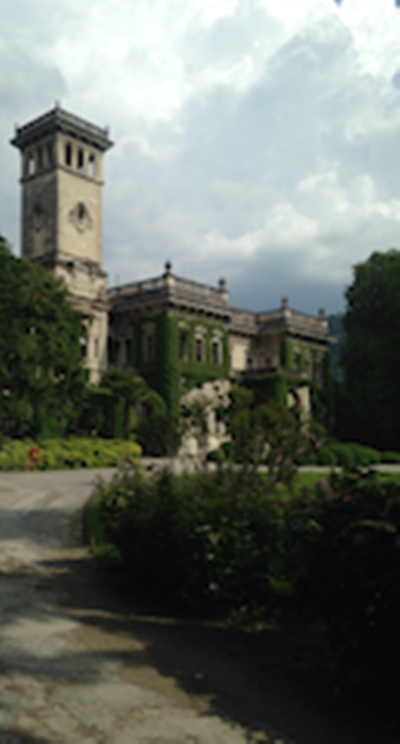 In some cases, the bride arrives in a boat to the garden where the guests and bridegroom await.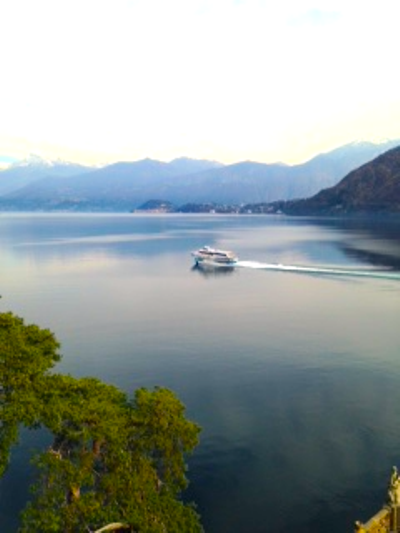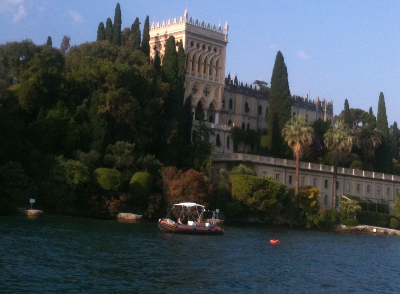 The mansions built lakeside are on the market as wedding venues where ceremonies take place in a garden against an amazing landscape in the summer. There is anything and everything available to meet the needs of foreign brides and grooms. However, there is only one thing that can't be prepared. That's the weather.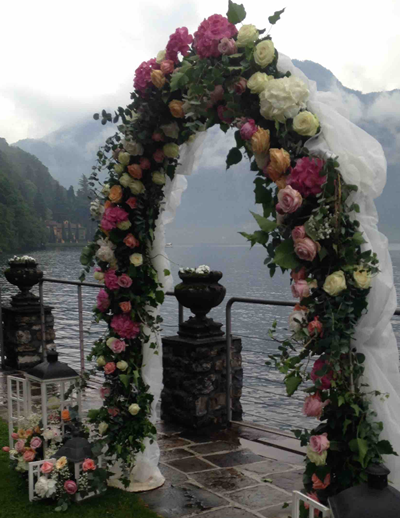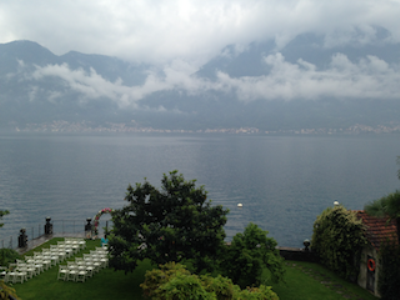 Days when the weather is iffy, when it looks like it might rain, but it might not, make the event especially tricky. The wedding planner is forced to make a prudent decision. While constantly keeping an eye on the weather forecast and getting advice from local residents well-versed in the lakeside weather conditions, he or she must give explanations and cajole the bride and groom who reserved the venue more than a year earlier—focusing particularly on the bride (and her mother) who traveled across country borders for a dream wedding in a garden—as well as give appropriate instructions in a timely manner to the caterers and musicians in time for the ceremony and reception. It makes for a nerve-racking hour before the ceremony. Many times I've witnessed guests in attendance who were shivering because the bride insisted on having the wedding in the garden against the advice of the wedding planner. There have also been times when the bride didn't listen and demanded a garden wedding, only to have it interrupted when it rained in the middle of the ceremony.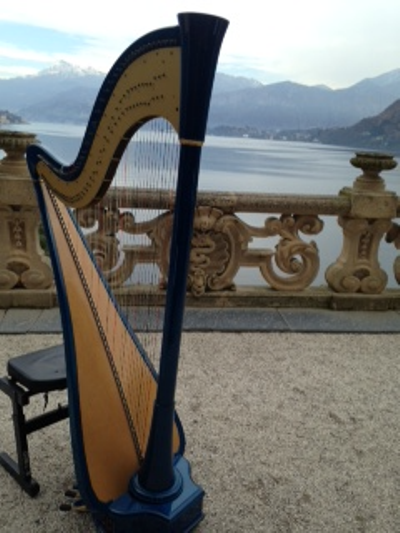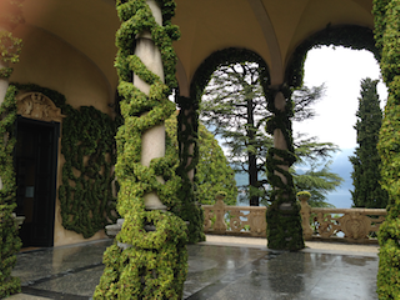 When it has unfortunately rained and the ceremony and reception are held inside the mansion, depending on the residence, it can have quite an impressive atmosphere. I think it is actually rather fitting for a religious wedding.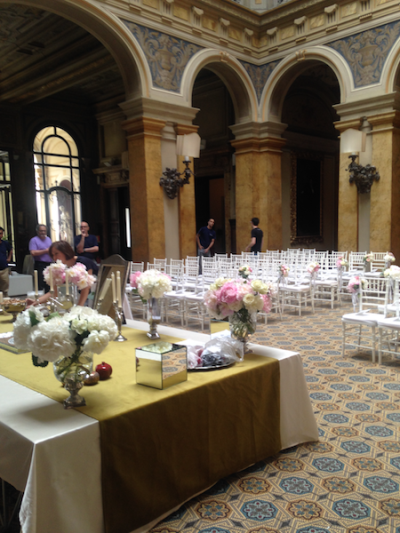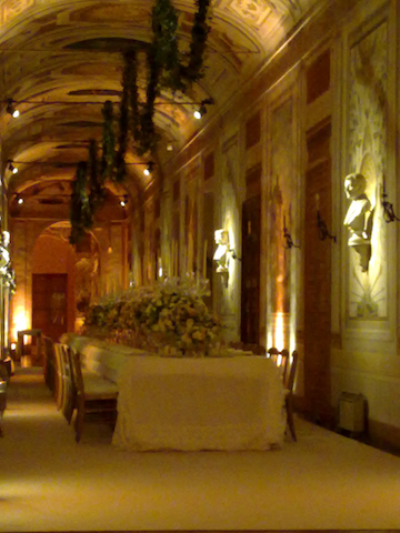 The recent trend in wedding parties for foreigners held lakeside has resulted in many lavish events. Not only are there fireworks, but there was also a Star Wars-themed ceremony around the time the newest Star Wars movie was released (even the people working at the event had to wear costumes!). In another instance, a mansion was reserved for a week, famous musicians invited, and a rock concert held every night. Then there was the time a professional entertainment group was hired and a circus-like acrobatic show was held. It seems there's no end to the eccentric ideas. Whatever goes on, the mansion isn't in town, so it seems they can make as much noise as they want since the venue is at an isolated lakeside spot. But, most of these mansions are homes lived in by the owners…
REPOTER
Yuriko Mikami

Age

Dog (INU)

Gender

Female

Job

Musician
A cellist based in Milan. Performs solo and ensemble concerts, as well as produces multi-style stage performances that combine theatrical shows, images, dances and live music.