A few years ago, I went for a walk along the streets of Milan when I arrived at a famous canal. In Milan's distant past, canals crisscrossed the city, giving it a similar look to Amsterdam. The canals have now been filled to become roadways, except the two main canals, which have become stylish spots attracting numerous restaurants and shops.
There were quays on these canals which have been repaired over many years (and at huge expense) and are now sightseeing spots for tourists, or places for families to spend some down time on weekends.
Before the repair work started, I once visited a friend who lived there. I was enthralled by the view of the canal that stretched out from their 4th floor window and became filled with a desire to have that home.
I heard that the local residents found the noise from the works was a problem because the construction work went on for a really long time.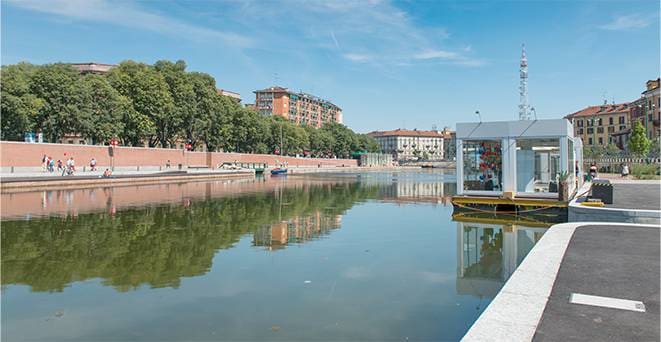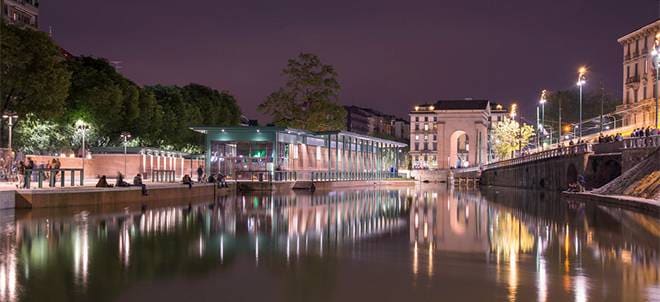 When I came across this canal on that walk, I saw an amazing sight. It was dozens of couples dancing. But there was no music. When I took a closer look, I discovered that everyone was wearing headphones as they danced and that a DJ was transmitting the music wirelessly from nearby.
"Silent disco" it's called. What a groundbreaking idea, don't you think?
I am basically a classical musician, but I also play pop. I actually find it a little bit tough when I play with a pop band. That's because of how loud it is. I think the volume of classical music is different to the volume of sound you get in pop music. That is why I have virtually no experience of going to a disco to dance. But, if it were a silent disco, I would have to be able to adjust the volume to a level I liked.
As central Milan continues to change into a metropolis, it is accumulating more and more of the characteristics of a metropolis. For example, the troubles born out of the lack of human contact in local neighborhoods and the shrinking of the family unit. The more Milan grows into a big city, the more people lose that Italian generosity of spirit. And the biggest problem is "sound". The factors that push people beyond the limits of sound tolerance in the local neighborhood are becoming more common. What's more, you can't escape the fact that the larger a city gets, the more noise you get. Restaurants and shops are often subject to complaints from local residents.
And so we have, silent discos, which at first sight seem a little strange. All the same, although it might be good if they became more popular, or at least I had a strong feeling of support for them, you just don't often see them around.
But, I read that they have opened up the huge gardens of a former aristocrat's mansion in the outskirts of Milan, they are holding concerts and so on at an event space, and a few days ago they held a silent disco there. Apparently, you can dance to 4 or 5 different kinds of music to choose from. The article also said that you can hear live music by 4 bands.
That means you can have silent discos at your own home, doesn't it!
Now that's something I really want to try!