Lake Como is located about an hour train ride from Milan. When I first moved to Italy, the guidebooks were all full of information about it, so I figured it was a huge tourist spot and remember heading out to visit it right away.
I did the typical tourist things there - visited the cathedrals scattered around town, took a boat ride, rode the cable car up to the top of the mountain to see the town spread out below, and enjoyed the view of the lake spreading out before me. At the time, I felt that I had pretty much taken in all that Como had to offer. More recently, however, I realized that the real charm of Lake Como lies scattered beyond the shores of the lake that you see from the mountaintop.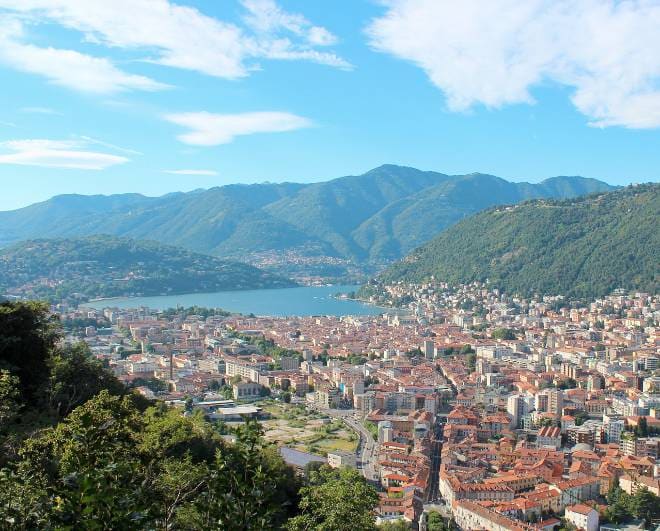 The guidebooks will tell you that Lake Como has always been a thriving summer resort for noble families, and it's obvious when you see the rows of magnificently lavish vacation homes lining its shores. In some places, the lakeside is so crowded with them that they end up touching end to end. These vacation homes continue to be full of life to this day - some have been turned into hotels, and others are rented out for events and VIP weddings. Como has stayed bustling over the centuries.
The sheer opulence of the aristocratic living quarters back then is overwhelming to the modern person, and it all starts with the size of structure. Add a sprawling garden and jaw-dropping interior furnishings… not to mention the breathtaking sight of Lake Como as far as the eye can see. It's quite a location.

Alessandro Manzoni wrote a novel called The Betrothed that is such a mainstay of classic Italian literature that there's not a person in the country who doesn't know of it. The story takes place at Lake Como, and there's a passage singing the praises of its beauty that anyone who's read knows by heart. Strolling along its shores, one's mind turns fondly to what Manzoni was hoping to describe.
The charms of Lake Como have stayed vibrant through the centuries, and modern aristocrats -today's VIPs - are still as fascinated by it and eager to stay here as were the nobles of old. Ever since George Clooney caused a stir by buying a home in one of the residences along the lake, the area has become livelier than ever.
Even tourists who don't have access to cars can easily get to Como from Milan by train, but the train certainly won't get you down to the residences here. For that, you'll need to take a water taxi, and even then, there's no way to see them all. Trying to find your way around using the local buses and taxis will really take it out of you, but I still recommend that you visit the few that are open to the public.
My work schedule takes me out to these vacation homes nearly every day in the summer. The daily sight of vast Lake Como below after passing through several tunnels is something I never tire of. When I told my colleagues that I'd like to try living here for a year - not in a mansion, necessarily - so that I could watch the scenery and color palette change from early morning to the middle of the night and across the four seasons, they just laughed. They told me that Como in winter was unimaginably desolate compared to what it was in summer, that the people that lived here were insular and nosy, wrapping themselves up in every detail of their neighbors' lives. After they went on like that for a while, my dream was duly shattered.
So there I was, thinking I knew everything there was to know about the lakeside mansions of Como, when my work took me to one I had never been to before.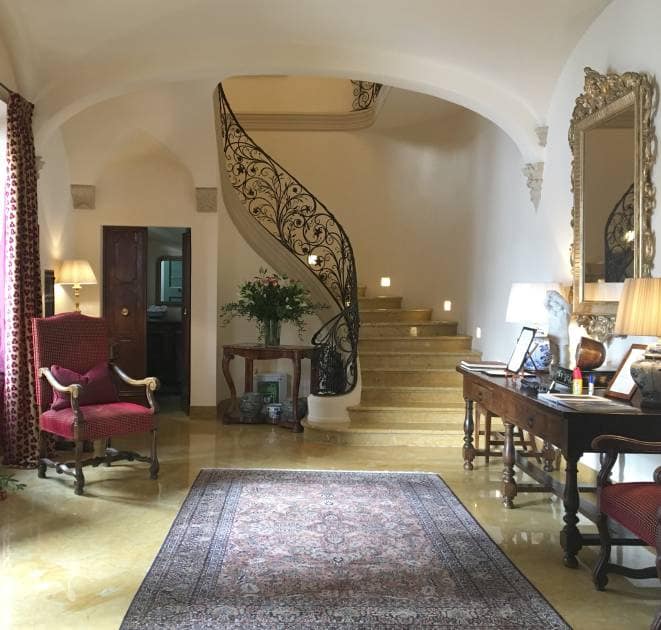 Villa La Cassinella is a luxury hotel with a one-week minimum stay that was selected as the premier hotel in Europe in 2015. It is built into a rocky outcropping on a cape that juts into Lake Como, so secluded that it can only be reached by boat. A week costs around 15 million yen - a number so big that I couldn't quite get my mind around it, but when I worked it out to about 90,000 yen an hour, the magnitude of the expense left me at a loss for words.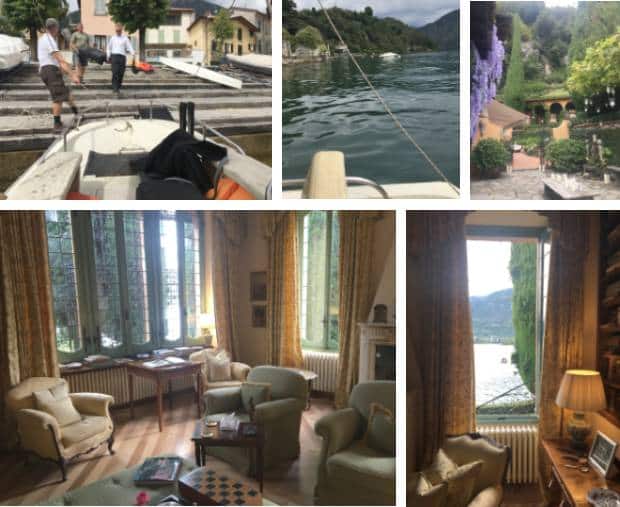 I wonder what kind of mansion I'll get to see inside next summer…