Shiwasu is the month that corresponds to December in the traditional Japanese calendar. The year is coming to a close, and I suspect that it's a month when not a single Japanese person can shake the uneasy feeling that they're being pressured by something.
There are Christmas presents to buy, year-end gifts to send out, New Year's cards to get in the mail so that they make it in time for New Year's Day, preparations for the three-day New Year's holiday, year-end parties for all their groups and organizations they belong to, the traditional major cleaning projects that take place at the end of every year…
I was completely exhausted when night fell on December 31, and am ashamed to admit that I was asleep well before the ringing of the New Year bells.
The mood in the streets of Italy also changes completely when December rolls around, because all of the Christmas goods start rolling out in early November as soon as Halloween is over. Perhaps because the winters have been warmer and arriving later in recent years, It's been strange to think about Christmas in November and I've only done so reluctantly.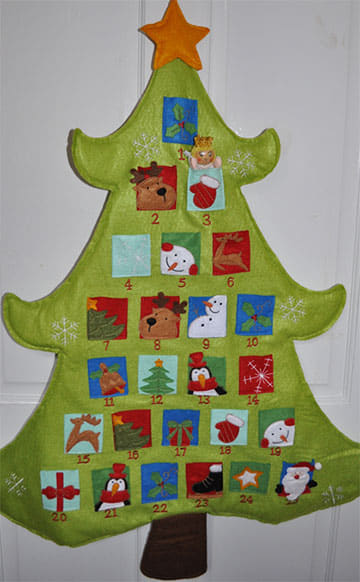 Just between you and me, December is a gloomy time for me in Milan each year. My outward excuse is that there is so much traffic in the city in December that it takes me twice as long as usual to get anywhere, which is so frustrating that I can't stand it.
Italy doesn't have the same year-end party traditions as Japan, but there are tons of Christmas events to attend instead. Just as I've made myself ill repeatedly overindulging on all the food and drink with my coworkers, December 25 rolls around and it's time to gather together with family to celebrate Christmas with more ridiculous amounts of food. Either my digestive system just goes numb around that time or I'm beyond the point of discomfort, but I just put my head down and keep on eating and drinking.
Then there's the exchanging of presents… playing an Italian Christmas game called tombola… eating again…
Italy is a Christian country, and December 26 is an important holiday as well. People again share a feast with their families, at which point I feel like a 400-pound sumo wrestler and am about ready to crouch down into my battle stance. The night of December 31 rolled around just as I was going to have to go out and buy some bigger skirts, but by then I was headed out to eat and drink like crazy at a dinner party with my closest friends and celebrate the end of the year with fireworks. We all cheered as we counted down the seconds to January 1, and I was finally free of December. Sorry everyone, but I am done with the partying for a while.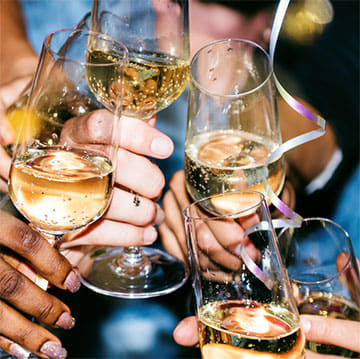 Incidentally, even after Christmas is over, after Saint Stephen's Day on December 26 and after New Year's Eve… the celebrations still continue in Italy. January 6 is a special holiday that children in particular look forward to. Known as Epiphany, the children jump out of bed in the morning to see what's inside the stockings that were hung the night before. A witch called Befana is said to deliver presents to the good boys and girls overnight, while the bad children receive coal. (I've never met a child that cried their eyes out yelling COAL!!!... so I guess the kids are all good.)
Now we can finally put away the Christmas tree and all the Christmas things… except all the Christmas presents I received and the gift of this spare tire that's now riding around my midsection.