Germany's first ever artificial ski slope was built in the town of Neuss, a short distance from Düsseldorf. Three hundred meters long, 60 meters wide and with 110-meter-high ceilings, this massive dome complex is truly breathtaking when you see it from close up. Best of all, the temperature inside is strictly regulated at -4°C, meaning that you can ski there all year round!
I was initially curious as to what an indoor slope might look like. I also just had to see some snow this winter, because the mild, spring-like temperatures meant we scarce had any snowfall this year. And so, against such a backdrop, was I invited to Skihalle Neuss for a friend's child's birthday party. I was very excited about my first indoor ski experience. Upon entering, I was struck by how much everything resembled the outdoor pistes of Salzburg; the snow-covered slopes dotted with wooden mountain huts. It was a great feeling – as if I'd travelled from afar to be here and been richly rewarded.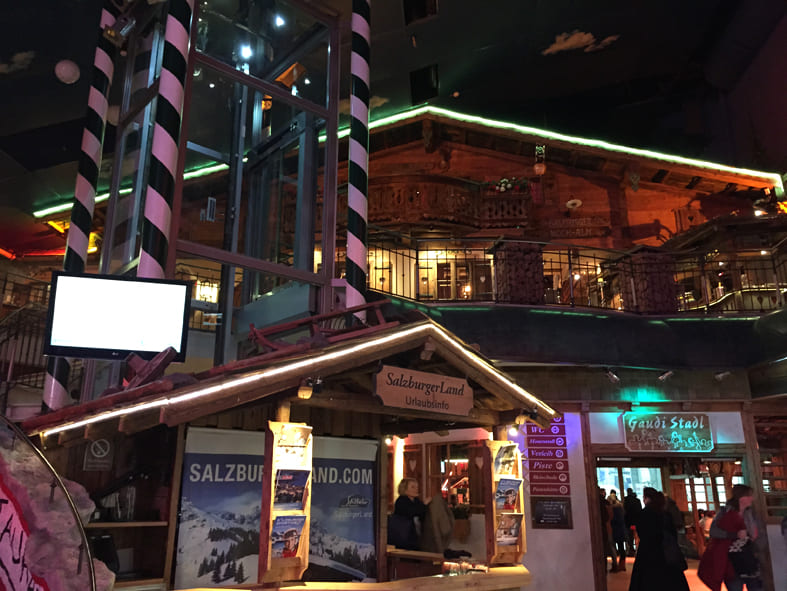 First of all, we let the children's birthday party take center stage from 3pm. The kids were able to feast on some birthday cake inside a warm, Bavarian-style restaurant.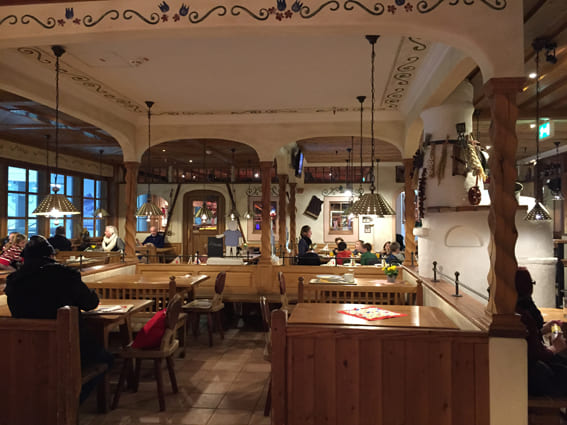 Following that, the youngsters quickly changed into skiwear and headed for their very own kids' slope, where over-5s can rent a tire or a sled to ride on. So long as they are accompanied by an adult, children can ride the ski lifts and slide down the slope as often as they want in the allotted time. While they enjoy expending all their energy, mothers like myself can head to a café and watch over them in a relaxed setting.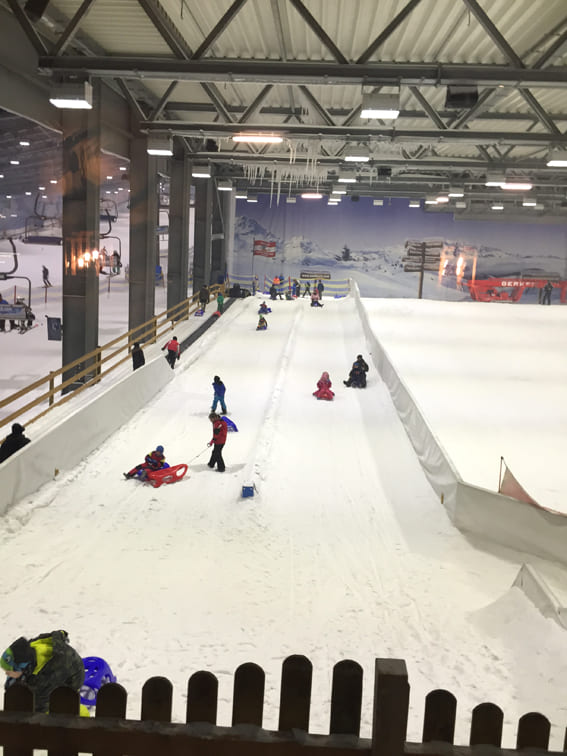 After riding the sled for somewhere between 60 and 90 minutes, the kids were well satisfied – but feeling rather hungry too. Thus at 5:30pm did we tuck into another meal of chicken nuggets and fries, enjoyed by parents and children in equal measure! All this was part of a five-person birthday set including the entry fee, lift tickets, sled rental, food, and a drink. At just 79 euros (approx. 10,000 yen) it seemed like a real bargain! I was certainly impressed with this ski slope birthday experience, where the kids can be entertained with virtually no input from the parents! Next to the kids' area lies a 300-meter-long adult piste with rather a steep incline. Here is where you can enjoy skiing and snowboarding all year around, between 9am and 10pm from Tuesday to Sunday each week. (The complex is closed on Mondays). Weekday evenings see prices drop to as little as 20 euros. I was really surprised at the sheer numbers of people stopping in for a ski session on the way home! You can rent ski equipment for 20 euros and take lessons on site as well, meaning that even beginners have nothing to fear!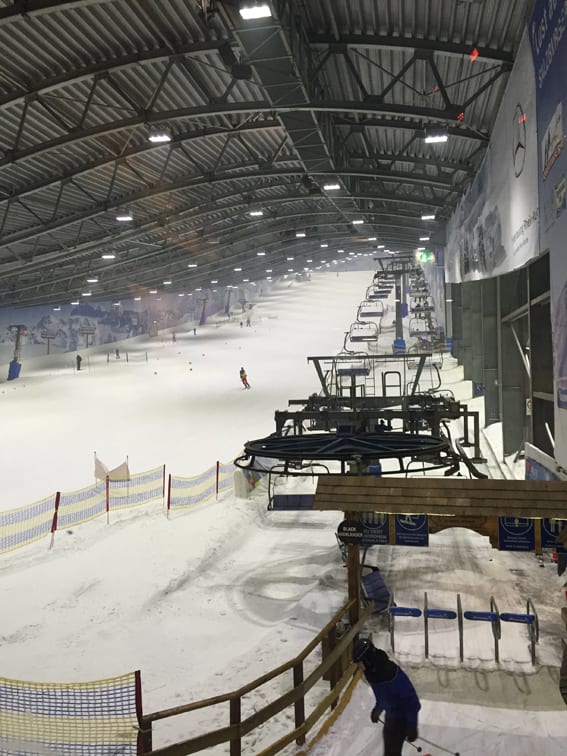 Even if you don't ski, you can enjoy savouring the atmosphere in a pleasant bar or restaurant. And there is also an 8000-square-meter adventure playground in front of the dome, open from March to October. With so much fun on offer throughout the year, I'll certainly be coming here again, and I thoroughly recommend this place to everyone!