The ceremony has ended. Thank you for joining us.




DJ SUMIROCK

The oldest Guinness World Records

Born in 1935, DJ SUMIROCK is now 83 years old. Managing the long popular Chinese restaurant Gyoza Somuro in Takadanobaba, Tokyo during the day, she performs at club events at night. With a lifetime's worth of knowledge about everything from electro-techno to hard-techno, she delivers something special that's different from young DJs and really get the floor jumping! Recognized as the world's oldest DJ by Guinness World Records in 2018.

Let's think and discuss about the future of OMOSIROI !!
EXPO 2025 OSAKA.KANSAI talk session

The next World Expo, Expo 2025, will be held in Osaka in 2025. In this special talk session, facilitator Naohiro Ukawa and five guests will freely discuss their hopes for the event and what they think will make the Expo more OMOSIROI. Details will be announced at a later date. Stay tuned!

Kimitaka Kisaki

Yotta, contemporary art unit

Yotta is a collaborative art duo of KISAKI Kimitaka and YAMAWAKI Hiromichi, formed in 2010. They work and present their works on the boundary lines of values such as genres, frameworks, rules and unwritten laws, and create works that as if to melt these ideas.Currently, the two are working on a series where they closely look at and reflect their identities to shift the views of "shapes" in the world.
In 2015, Yotta's KINTOKI won the 18th Taro Okamoto Award for Contemporary Art. They have participated Roppongi Art Night 2010 and 2012, Osaka Canvas Project 2011, 2012, 2016 and Reborn-Art Festival 2017. Yotta works on wide range such as producing Noseden Art Line 2017, and programming workshops at elementary schools.

Yusuke Koshima

Architect

Yusuke Koshima designed philosopher Tatsuru Uchida's home and Gaifukan dojo in Kobe in 2011, and is himself a 2nd dan practitioner of aikido. He is also a visiting professor at Kobe University and an active artist who regularly exhibits his drawings. He has engaged in design work across genres, such as the stage design for Asian Kung-Fu Generation, and has written several books, including Bokura no Ie ("Our Homes").

Sekai Kobayashi

Owner, Mirai Shokudo

Sekai Kobayashi graduated from the School of Mathematics, Faculty of Science, Tokyo Institute of Technology and worked for 6.5 years at Japan IBM and Cookpad. She started up Mirai Shokudo, a restaurant with twelve counter seats in Hitotsubashi, Chiyoda, Tokyo. With just one item on the menu, which changes each day, diners are served 3 seconds after sitting down. Her unique, ultra-rational ideas such as making her financial accounts and business records open to the public are breathing new life into the food and drink industry. Recipient of Nikkei Woman's Woman of the Year 2017 Award.

Mai Shiotani

Chief Editor of milieu

Living in Tokyo. Born in 1988, Osaka, Japan. Graduated from Kyoto City University of Arts Faculty of Fine Arts. During university days, published the art magazine "SHAKE ART!" and managed curation sites and media. Joined CINRA Inc. in 2012, and worked as a web director and PR. Became self-employed since 2015, working as a freelance writer and an emcee. Also the chief editor of THE BAKE MAGAZINE and the organizer of DemoDay, Tokyo. Loves the Internet.

Ryo Shioyama

Representative Director, HELLOlife

Born in 1984 in Hyogo Prefecture, Ryo Shioyama established a company in 2008. He has carried out numerous proposals and projects in the labor and employment field. In 2014 he was awarded the Good Design Award for work with the public employment agency HELLOlife. In 2016 his project was selected as one of the top 10 by the Nippon Foundation's social innovator support program. In 2017 he began utilizing vacant public housing for the employment support project MODEL HOUSE, a nationwide first in Japan. He actively provides employment, housing, and community support for young people at Kiyotakidanchi in Shijonawate, Osaka Prefecture.

Mariko Nishimura

President, HEART CATCH Inc.

Mariko Nishimura graduated from International Christian University. She began her career as a field-marketing engineer at a foreign company and then worked as a producer at a digital creative company before establishing HEART CATCH Inc. in 2014. She is actively engaged in numerous projects combining technology, creativity, and business.

Sawako Ninomiya

Sawako Ninomiya is an embroidery artist who uses needle and thread to stitch into existence all manner of things — flat surfaces, solid objects, and even the spaces between things. She has recently been producing works that combine digital and analog, breaking down and reconstructing motifs to create graphics that are then turned into embroidered designs. In addition to producing her own works, she uses embroidery as a communication tool, engaging in a wide variety of projects.
Special Performance
UKAWANIMATION! Presents XXX RESIDENTS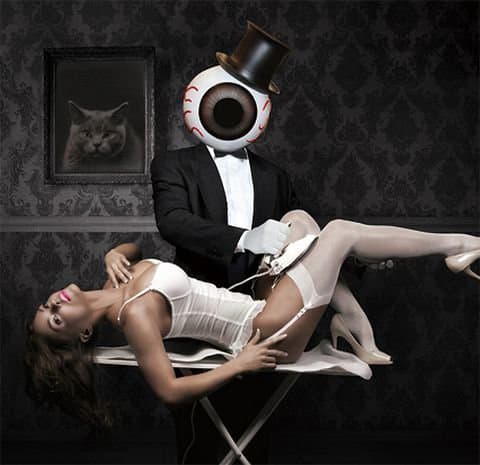 This mysterious masked multimedia cosplay unit was spun off from Naohiro Ukawa's UKAWANIMATION! project. The members are anonymous, just like the Residents, a mysterious group from San Francisco—home of the extreme avant-garde. Taking up a concept officially approved by the Residents, in which the Residents' "grand avant-garde" music is deconstructed to a "deep minimalist" level, reconstructed, replayed, and given a dance music twist, XXX Residents are a sort of audiovisual Zen riddle that turns anonymity against itself.
About
Outline of the World OMOSIROI Award (WOA)
An international award to spread the concept of "OMOSIROI," a core value of Knowledge Capital. The award showcases people from around the world whose pioneering activities and ideas epitomize "OMOSIROI" (fun and interesting), and is Knowledge Capital's way of sharing this value with the world.
More